Hops Win Streak ends at Six
Early mistakes cost Hops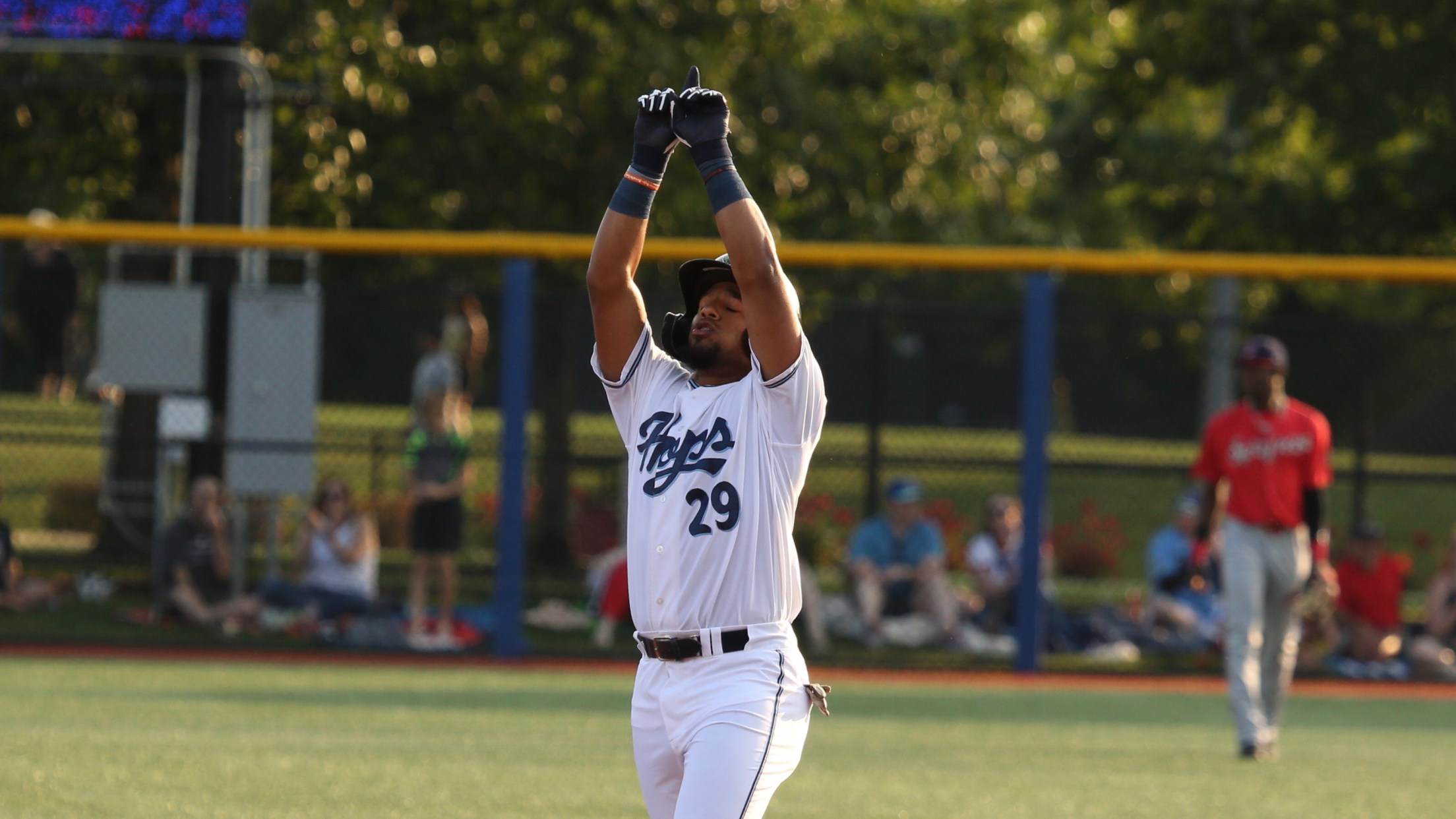 Hillsboro sent Northwest League Pitcher of the Week Luis Frias to contest Ben Anderson of the Indians. Anderson's night was cut short in what looked like a potential first inning for the Hops, but he was relieved by Theo McDowell.  
Hillsboro sent Northwest League Pitcher of the Week Luis Frias to contest Ben Anderson of the Indians. Anderson's night was cut short in what looked like a potential first inning for the Hops, but he was relieved by Theo McDowell.
Spokane scored runs in the top of the first, third, and fourth innings, putting Hillsboro in an unfamiliar hole on the season. The Hops offense showed signs of life in the fifth inning, when Steven Layton driving in Nick Dalesandro.
18 year old outfielder and top Arizona Diamondback prospect Kristian Robinson launched his third homer of the season to dead center, travelling over 400 feet in a no-doubt shot.
The teams traded zeros and big moment strike outs, the bullpens for both the Hops and the Indians were both impenetrable.
Luis Frias was tabbed with his second loss of the season, despite punching out eight Indians over five innings giving up only one earned run.
The Hops look to bounce back in game two on Friday night, with first pitch at 7:05 pm. The broadcast can be heard on Rip City Radio 620 AM with the pregame show beginning at 6:35 pm.