Oh So Close
Renegades Fall in Extra Innings Again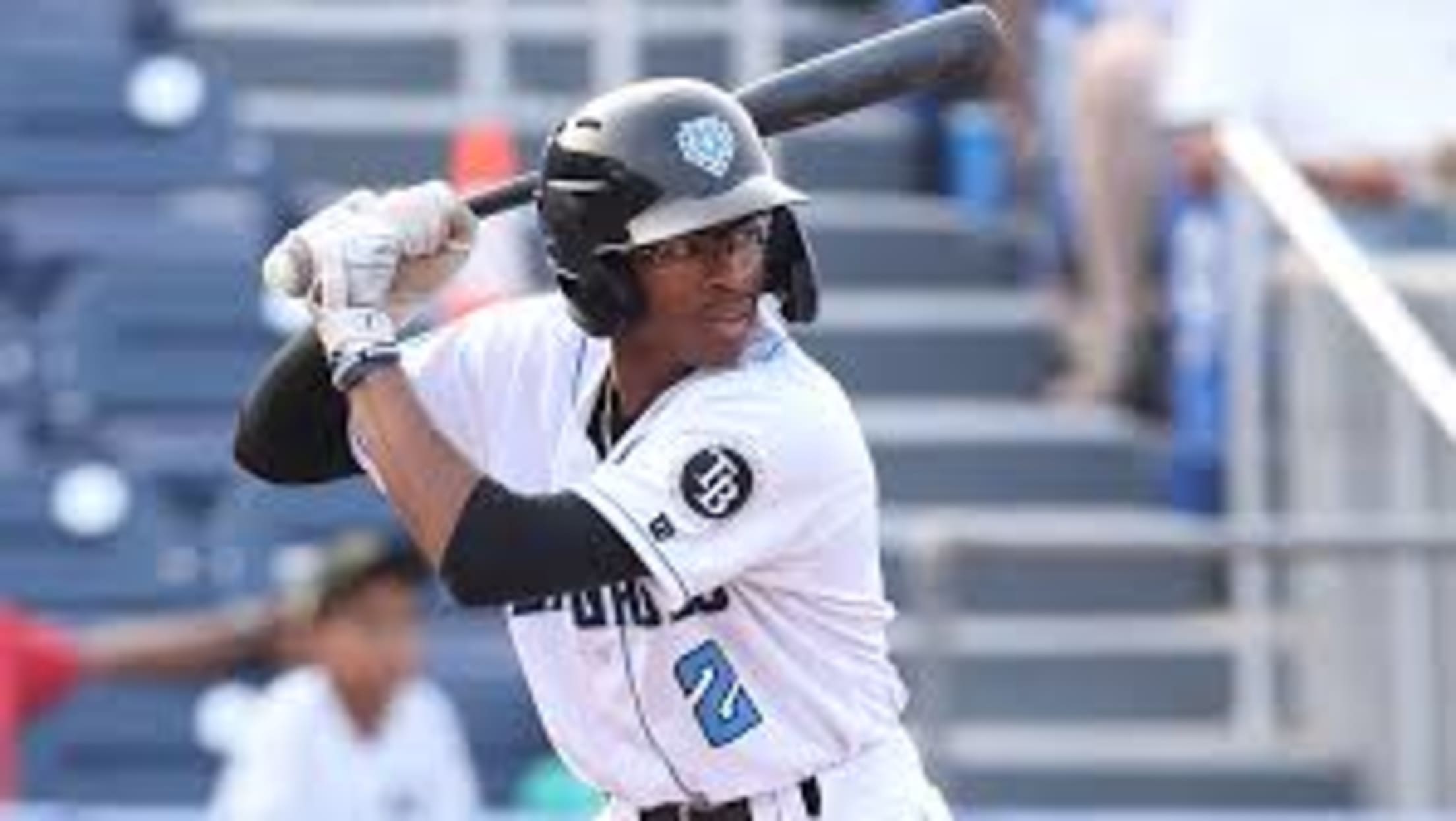 WAPPINGERS FALLS, NY- For the second consecutive night, the Renegades were at the plate with the bases loaded in extra innings and a chance to win the game, but came up empty as Hudson Valley fell to the Connecticut Tigers 6-5 in 11 innings in front of 3,964 fans from
WAPPINGERS FALLS, NY- For the second consecutive night, the Renegades were at the plate with the bases loaded in extra innings and a chance to win the game, but came up empty as Hudson Valley fell to the Connecticut Tigers 6-5 in 11 innings in front of 3,964 fans from Dutchess Stadium. It was the Renegades' fifth-straight loss at home as they fell into a three-way tie for first with Aberdeen and Brooklyn with eight days left in the season.
The Tigers jumped on Renegades starter Rodolfo Sanchez early by scoring two runs in the first. Centerfielder Kingston Liniak started the game with a single to left. He scored when the next hitter, shortstop Ryan Kreidler, drilled a triple to right center. Kreidler scored two batters later when first baseman Jake Holton lifted a sacrifice fly to right to make the score 2-0.
The Renegades used their speed and some timely hitting to tie the game in the fifth. A walk by second baseman Ben Troike and single to left from leftfielder K.V. Edwards put runners at first and second to start the inning. After the next two men were retired, centerfielder Garrett Hiott came through with an RBI single to center to score Troike and move Edwards to third. With runners at the corners and two away, Hiott took off for second on a stolen base attempt. Connecticut went through with the throw and Hiott got himself in a rundown between first and second. Edwards was able to break for home and score before Hiott was tagged out. It was the fourth steal of home by the Renegades this season, and the game was tied at two.
Connecticut, though, came right back and retook the lead with a run in the sixth. With one out, third baseman Nick Quintana singled to left. He moved to second on a wild pitch, then scored on a double to left from Holton.
Hudson Valley would not be outdone as they retied the game in the seventh. Shortstop Greg Jones delivered a one-out single to center before going to third on a hit-and-run single to left from third baseman Nick Sogard. Hiott then stood in an grounded out to first as Jones beat the throw home to knot the contest at three.
Things stayed that way into extra innings. In the 10th, pinch-runner Eric De La Rosa began the inning at second and went to third on a fly out from rightfielder Avery Tuck. Liniak followed with an RBI single to left to put the Tigers in front.
The Renegades responded in the bottom-half. With Mallard at second, designated hitter Luis Trevino was hit with a pitch and was lifted for pinch runner Hill Alexander. Rightfielder Beau Brundage followed with a sacrifice bunt to the mount to move runners to second and third. After catcher Jonathan Embry was intentionally walked, Troike roped an RBI single to center to score Mallard and move Alexander to third. But with the bases loaded, one out and the game on the line, reliver Austin Anderson got Edwards to strike out and Jones to ground into a fielder's choice to end the inning.
In the 11th, Holton started at second and scored when catcher Eliezer Alfonzo rifled a double into the leftfield corner to put Connecticut back in front. After a fly out, second baseman Jose King singled to center to move Alfonzo to third. That when Hudson Valley relief man Colby White issued back-to-back walks to De La Rosa and Tuck to force in a run with Tuck getting an RBI as the Tigers took a 6-4 lead.
In the bottom-of-the-11th, Jones started at second. After a strike out and groundout put him at third, Jones scored on a wild pitch from Connecticut stopper Ted Stuka. After Mallard drew a two-out walk, Alexander grounded to short to end the game.
Hudson Valley had 10 hits as Jones and Sogard each had two singles with Jones scoring twice and Sogard stealing a base. Brundage finished 2-4 with a double and sac bunt. Connecticut hashed out 11 hits as the first five hitters in their order; Liniak, Kreidler, Quintana, Holton, and Alfonzo each had two base-knocks in going a combined 12-26. Liniak scored once and drove in a run. Kreidler tripled, scored a run and drove in another. Quintana scored once. Holton doubled and scored twice, while Alfonzo doubled, scored once, collected an RBI, and stole a base.
Anderson (2-0) got the win for the Tigers as he allowed an unearned run on a hit in his lone inning with a huge strikeout. The loss went to Renegades reliever Daiveyon Whittle (0-3) who surrendered three runs, one earned, over six hits with five strikeouts in 4.1 frames. The save went to Connecticut stopper Ted Stuka (2) who allowed an unearned run on a walk with a strikeout in his lone inning of work.
The Renegades continue their series with the Tigers tomorrow in a 7:05 start. Hudson Valley has not named a starter while the Tigers will counter with Jack Dellinger (0-0, 0.00 ERA). Tickets are on sale and can be purchased online at hvrenegades.com, at the Dutchess Stadium ticket window, or by calling the ticket office at (845) 838-0094.