Renegades Earn First Win in First State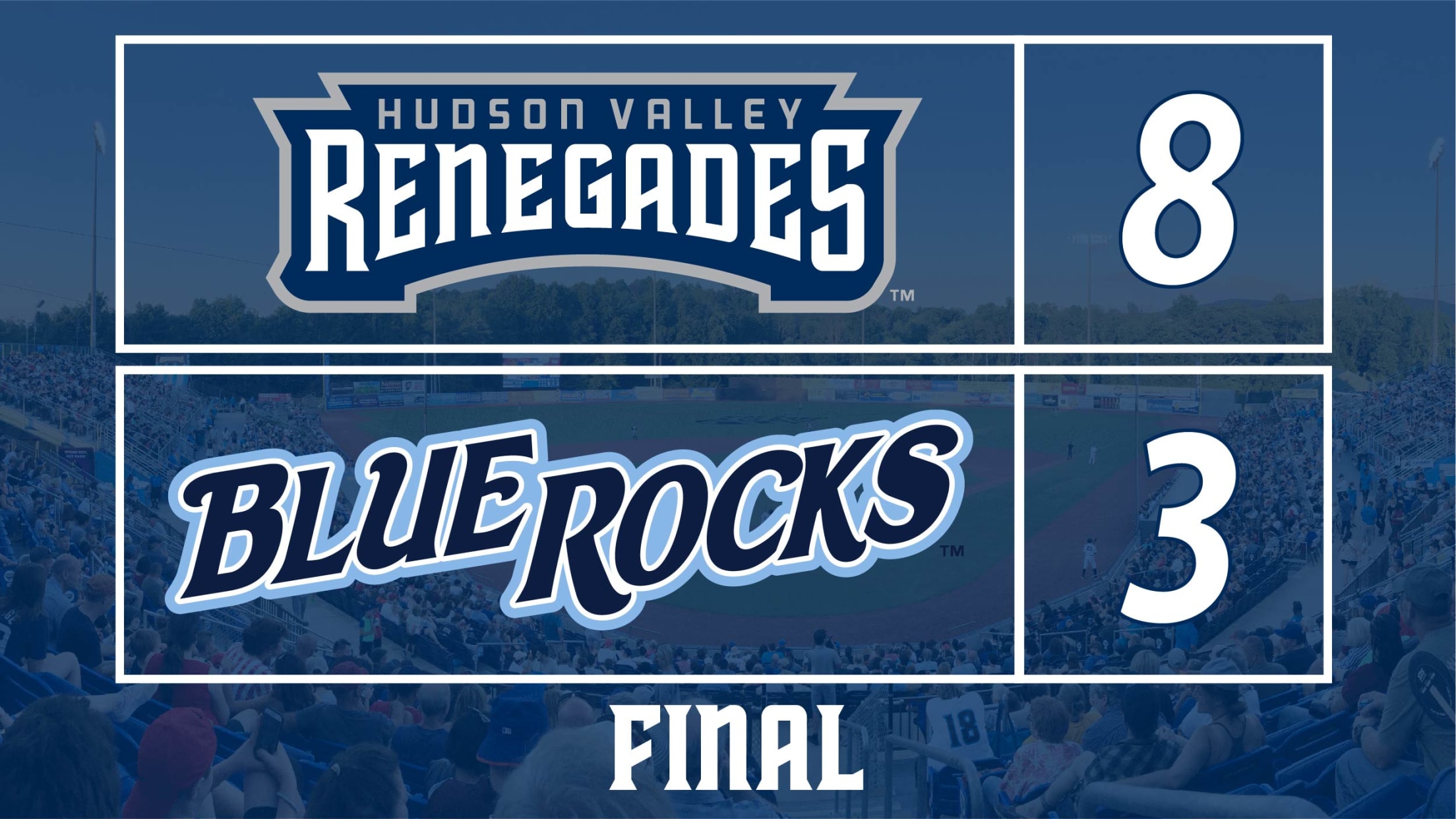 RENEGADES EARN FIRST WIN IN FIRST STATE WILMINGTON, DE (June 2, 2021) – Eric Wagaman homered, doubled, and drove in five runs to propel the Hudson Valley Renegades to an 8-3 win over the Wilmington Blue Rocks on Wednesday night. Josh Breaux and Ezequiel Duran added home runs in the
RENEGADES EARN FIRST WIN IN FIRST STATE
WILMINGTON, DE (June 2, 2021) – Eric Wagaman homered, doubled, and drove in five runs to propel the Hudson Valley Renegades to an 8-3 win over the Wilmington Blue Rocks on Wednesday night.
Josh Breaux and Ezequiel Duran added home runs in the win as the Gades improved to 14-11 on the season.
On the mound, Luis Medina started and went 4.2 innings, allowing one earned run and striking out seven. Barrett Loseke and Nick Ernst went the rest of the way as the Gades struck out 15 Blue Rocks batters. Ernst picked up the win (1-0).
Tyler Dyson took the loss for Wilmington, allowing four runs in three innings of work to fall to 1-2.
The win is the first in Delaware for the Renegades.
The Gades opened the scoring in the top of the first when Wagaman doubled with two out to drive in Duran and Anthony Seigler.
Hudson Valley opened up a 4-0 lead in the third when Breaux hit his third home run of the season, a two-run shot to drive in Duran, who had walked.
Wilmington tacked on three runs in the fifth but the Renegades answered with three in the sixth. After Breaux and Seigler singled, Wagaman homered to left to open the lead up to 7-3. Duran's solo home run in the seventh closed out the seventh.
The teams return to Judy Johnson Field at Frawley Stadium on Thursday to continue the series.