Chukars Edged In Game Two
Voyagers Sprint Out To Early Six Run Lead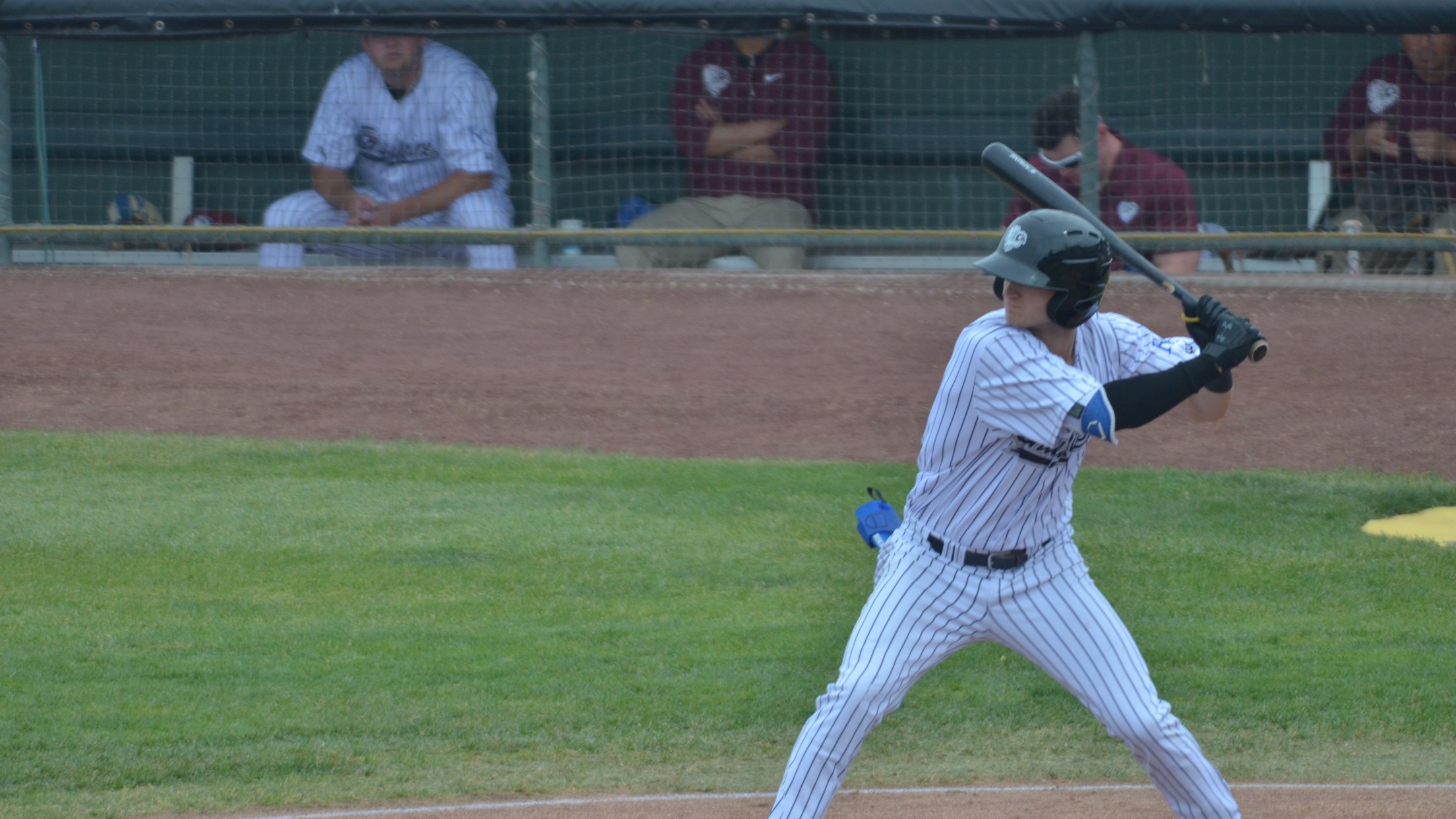 The Chukars scored first for the second straight game, as a leadoff walk to Clay Dungan scored on two stolen bases and an error, but Great Falls dropped an anvil on Idaho Falls in the bottom of the frame. Kelvin Maldando started the inning with a double, and Luis Curbelo
The Chukars scored first for the second straight game, as a leadoff walk to Clay Dungan scored on two stolen bases and an error, but Great Falls dropped an anvil on Idaho Falls in the bottom of the frame. Kelvin Maldando started the inning with a double, and Luis Curbelo then walked. The next batter was Harvin Mendoza, and he doubled off the right field wall, scoring both runners. Luis Mieses then singled home Mendoza, and Sam Abbott cleared the bases with an opposite field home run, making the score 5-0 before an out was recorded.
Great Falls added on two more runs in the second on a wild pitch and a Mendoza home run, but the Chukars charged back with a big fourth inning. Juan Carlos Negret started the inning with a solo homer, and Isaiah Henry followed with a single. After Wyatt Mascarella struck out, Hector Pineda reached on an error from third baseman Luis Curbelo, putting runners at the corners with one out. Tyler James grounded out, scoring Henry and moving Pineda to second, but the levees broke the very next hitter, as Clay Dungan lined a ball to center that Mieses dropped, scoring Pineda and putting Dungan at second.
Jose Marquez followed with an RBI single, and then Brady McConnell followed that with a double, cutting the deficit to 7-6. Rhett Aplin then reached on an error, moving McConnell to third, and Negret had a chance to tie the game in his second at bat of the inning, but his line drive to left was caught by a sprinting Anderson Comas, ending the inning.
Nathan Webb issued two walks in the bottom of the fourth inning, and was one strike away from getting out of the inning just a run behind, but Mendoza took a payoff pitch and laced it off the left field wall. It went for a doubled, put Great Falls back up three, and ended the day for Webb.
Idaho Falls got a run back in the seventh and got the tying run into scoring position, but Voyager reliever Connor Reich got Negret to ground out to end the frame. In the seveth and final inning, the Chukars again got the tying run on base against Pauly Milto, but couldn't convert, falling 9-7.