Chukars Open Modified Road Trip With Win
Bottom Third Of Order Scores All Six Runs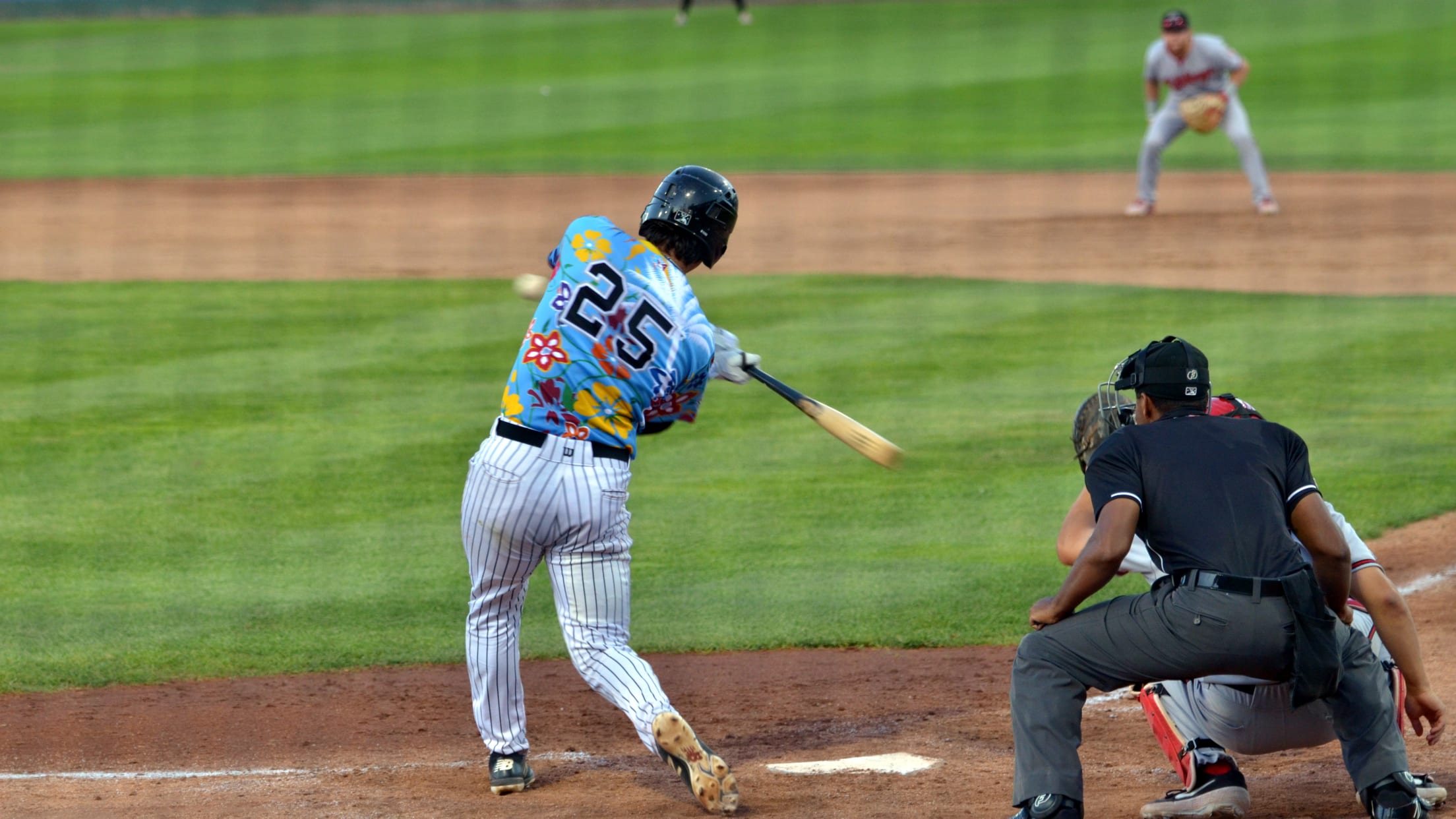 (Picasa)
Idaho Falls, ID - With their two game series in Missoula flipped back to Melaleuca Field, the Idaho Falls Chukars used the extra home days to break out the big bats. Idaho Falls took the lead with a three run fifth inning and never looked back, downing the Missoula Osprey
Idaho Falls, ID - With their two game series in Missoula flipped back to Melaleuca Field, the Idaho Falls Chukars used the extra home days to break out the big bats. Idaho Falls took the lead with a three run fifth inning and never looked back, downing the Missoula Osprey 6-3. Anthony Veneziano picked up the win, going five innings of two run baseball.
Missoula, the home team, struck first in the bottom of the second. Francis Martinez started the inning with a single, and scored with two out on an infield single from Luvin Valbuena.
The Chukars though struck back to take the lead in the top of the third. Ismaldo Rodriguez started the inning with a single, and Wyatt Mascarella doubled him to third. Hector Pineda hit a sacrifice fly to center field to tie the game at one. Two batters later, Brady McConnell singled to right field, plating Mascarella to give the Chukars the lead.
Missoula then tied the game in the third, as a leadoff single from Cam Coursey scored immediately on a double from Tristen Carranza. The Osprey loaded the bases with nobody out, but Veneziano got the next three to keep it tied at two.
In the fifth inning, Rodriguez started off with a single, and Mascarella again doubled him to third. That brought Pineda, who singled into center, scoring Rodriguez to put Idaho Falls back in front. Mascarella got to third and Pineda to second on the throw him, and a wild pitch brought home Mascarella to make it 4-2. Clay Dungan capped off the scoring with a two out single, extending the lead to three.
The Chukars scored an additional run in the sixth inning on a passed ball, and the bullpen combo of Augie Sylk and Brady Cox allowed just one run over the final four innings, with Cox picking up his second career save.
Tomorrow the Chukars will again be the road team in their own ballpark, battling with the Osprey at 7:15 PM. All box seats are $5 and are available on a first come first served bases, while all general admission seating is also $5. Tickets are available at the door or by calling 208-522-8363.