COVID-19 Update from the Indianapolis Indians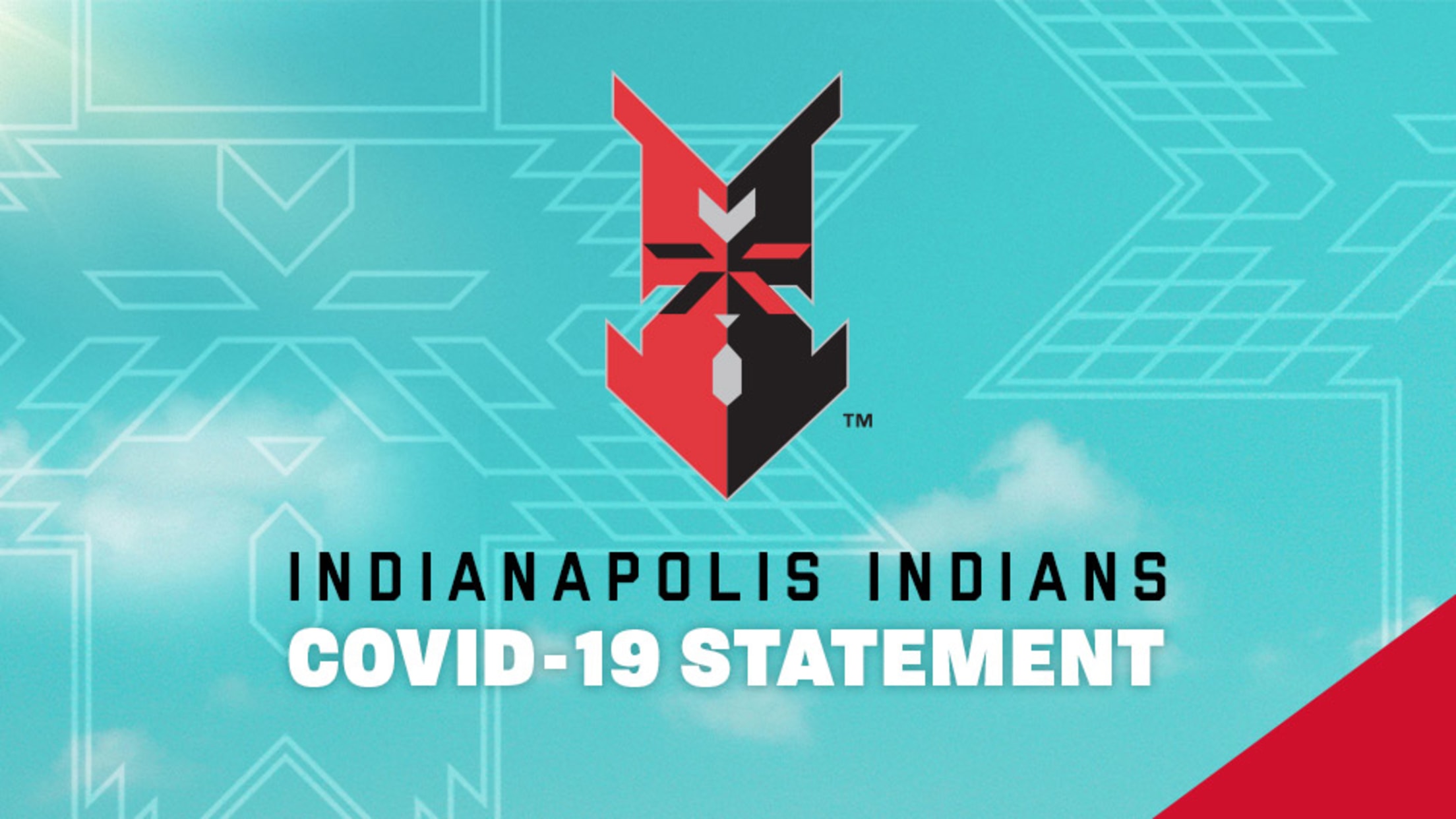 Indians fans, We have always viewed Victory Field as a gathering place for family and friends to create lasting memories through the game of baseball. With those memories put on hold as we face the COVID-19 pandemic, the health and well-being of our fans, employees, partners, community and team is
Indians fans,
We have always viewed Victory Field as a gathering place for family and friends to create lasting memories through the game of baseball. With those memories put on hold as we face the COVID-19 pandemic, the health and well-being of our fans, employees, partners, community and team is our top priority.
As the start of our 2020 season has been postponed, the Indianapolis Indians continue to follow the guidance and precautionary measures set forth by public health experts from the Centers for Disease Control and Prevention (CDC), World Health Organization (WHO), State of Indiana and City of Indianapolis. On Sunday, March 15, the CDC recommended large in-person gatherings of more than 50 people be prohibited for at least the next eight weeks. For now and within this time frame, all Indians games are postponed and all other events scheduled at Victory Field are canceled. For any ticketed events, please hold on to your tickets and we will provide additional information on options as soon as they are available.
Over the coming days and weeks, our staff members will work remotely from home to help mitigate the spread of the virus in our community. With that said, communication lines to those staff members will remain open via usual channels. Additionally, there will be no public access to Victory Field. We appreciate your understanding and encourage you to visit IndyIndians.com or follow our social media accounts for any new information with this rapidly changing situation. We are ready to alter our plan of action if needed at any time.
Our organization takes great pride in providing fun, affordable, family-friendly entertainment each summer at Victory Field, and our plans for the 2020 season are no different. When it is deemed safe to begin play and fans enter Victory Field's gates, the sights, sounds and smells of ballpark season will be better and stronger than ever.
In the meantime, stay safe and look after your loved ones. We look forward to the day baseball, and you, return to Victory Field.
The Indianapolis Indians