Whatever It Takes: How Junior College Excelled Hunter Stratton's Dreams
Stratton's desire to play ball outweighed the obstacles ahead of him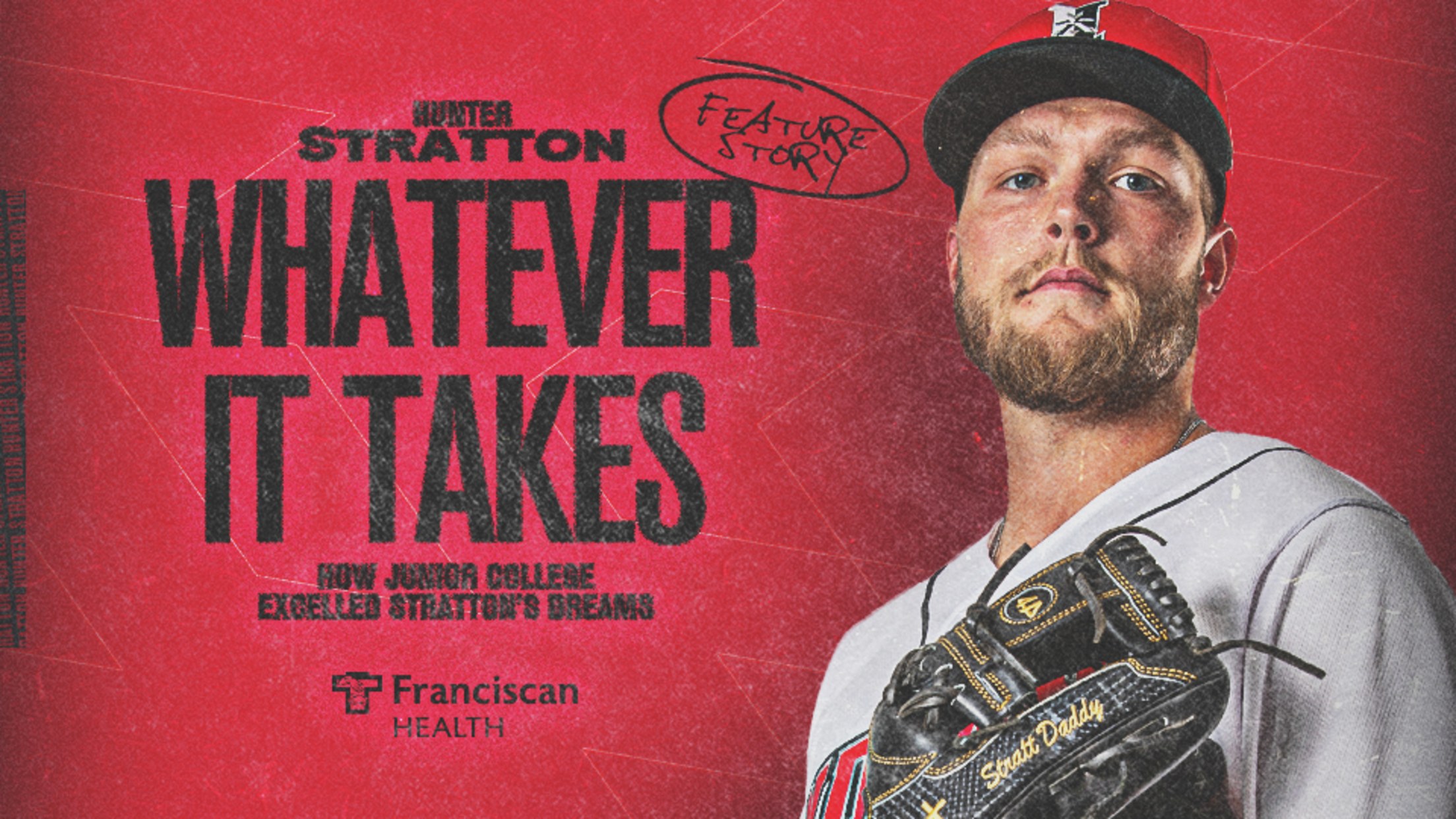 A small town, blue collar, country strong kid with a desire to play the game of baseball – that is who right-handed pitcher Hunter Stratton is. Despite having few opportunities to play at the next level coming out of high school, his drive and perseverance allowed him to continue playing
A small town, blue collar, country strong kid with a desire to play the game of baseball – that is who right-handed pitcher Hunter Stratton is. Despite having few opportunities to play at the next level coming out of high school, his drive and perseverance allowed him to continue playing the game he loves.
"I was sold on baseball as soon as I was in high school, I knew that's all I wanted to do," Stratton said. "I [was] fixated on baseball and playing at an ACC or SEC-type school. I sent out emails to pretty much every school in the area or any school that I could think of."
Despite dominating when it mattered most at Sullivan East (Bluff City, Tenn.) High School and putting in the effort to get his name out there, the outcome wasn't what he was looking for.
"I threw a no-hitter in front of local college scouts and never heard from them."
The light at the end of the tunnel came for Stratton when his high school's junior varsity coach, Logan Bowers, took him under his wing. Bowers was a former pitcher for Walters State Community College in Morristown, Tenn. – located less than an hour from Stratton's hometown – who took a liking to the work ethic and passion that Stratton had for the game of baseball. His connection brought him to Walters State as a walk-on in the fall of 2015.
Former Walters State recruiting coordinator Dan Skirka, whose first year was in the fall of 2015 when Stratton arrived on campus as a freshman, remembers seeing Stratton's name on the recruiting boards but knew nothing about him and had never seen him pitch.
"It wasn't a hard sell with Hunter in the recruiting process," he said. "Walters State has a reputation of developing guys and winning, and that excited him."
At the pinnacle of junior college baseball lies some of the nation's best talent and teams. Teams like Walters State showcase Division I-caliber rosters. Junior college has become a pipeline for high school prospects who want to refine their game for an extra year before the draft or players who want a chance to get reps the moment they step on campus.
Junior college – or juco – baseball is known for its grueling nature and "Juco bandits" nickname.
"It's tough, it's tough to break in and be successful, but very rewarding," Skirka said. "I think the toughest kids survive, and those who can perform quickly."
It's not the glamorous route, and for most, it's a step for what is to come.
"[Juco baseball players] are gritty players who want to win and win at all costs," Stratton said.
Walters State is one of the marquee junior college baseball programs in the nation. It routinely has players drafted each season, with top-ranked squads year in and year out. The program has produced 186 Division I signees and 46 MLB draft picks since 2000.
"The kids at Walters are so motivated, and they take their game seriously," Skirka said. "A lot of the players who come through this program aspire to play professional baseball or at the largest stage of collegiate baseball."
When Stratton stepped on campus for the first time in 2015, he had the tools to become quite the pitcher with some development.
"Raw talent with a clear love of the game, he just needed to learn how to pitch and develop," explained Skirka. The junior college route was just that for the young right-hander.
Stratton would officially walk on to WSCC after a summer camp in 2015. At the time, his fastball was clocked at 90 MPH. Through his development, he sat at 90-92 MPH, while touching 93 during his freshman season. By the time he was a sophomore, he was sitting at 93-94 MPH and would tick up to 96.
"Whenever we would come back from a summer or winter break, he would always seem to come back looking taller and wider in the shoulders" said Skirka. "The same thing on the mound, his progress over the two years was fun to watch."
Stratton began his career at Walters State in a hybrid role, making just eight starts in 19 total appearances, He was 7-2 with a 4.40 ERA (21er/43.0ip) and 51 punchouts. He transitioned into a significant role following his freshman season.
The sophomore season in two-year junior college programs is often make or break for players who want to advance their careers further in the college ranks or professionally. Walters State relies heavily on its sophomore class to set the tone for its program, and Stratton did just that in 2017. Stratton was the go-to arm on weekends – the most important games – going 8-3 with a 3.93 ERA (29er/66.1ip) and 79 strikeouts in 16 appearances (14 starts).
In the fall prior to his sophomore season, he signed to Division-I Western Carolina on a full-ride scholarship, but his mind was elsewhere. His main goal was to hear his name called during the upcoming MLB First-Year Player Draft.
"I would've signed to play professional baseball for pocket change, I just knew that is what I wanted to do," Stratton said.
His sophomore campaign was highlighted by consecutive no-hitters. He tossed a 7.0-inning no-no with 12 strikeouts in the first game of a doubleheader against Jackson State. Five days later, he did not allow a hit with eight strikeouts in a 5.0-inning mercy rule against Southwest Tennessee.
He finished his career at Walters State with 15 wins and 130 strikeouts in 109.1 innings pitched.
Stratton was one of three players selected in the 2017 First-Year Player Draft out of Walters State, alongside infielder Hunter Wolfe and fellow right-hander Ricky Karcher – who currently plays for an Indians' International League West rival, Louisville Bats.
Everything came full circle for Stratton once he was selected by the Pirates. He made his professional debut with the Bristol Pirates in his hometown of Bristol, Tenn. and is now knocking on the door of the big leagues.