Visalia Makes it Two Straight Over Inland Empire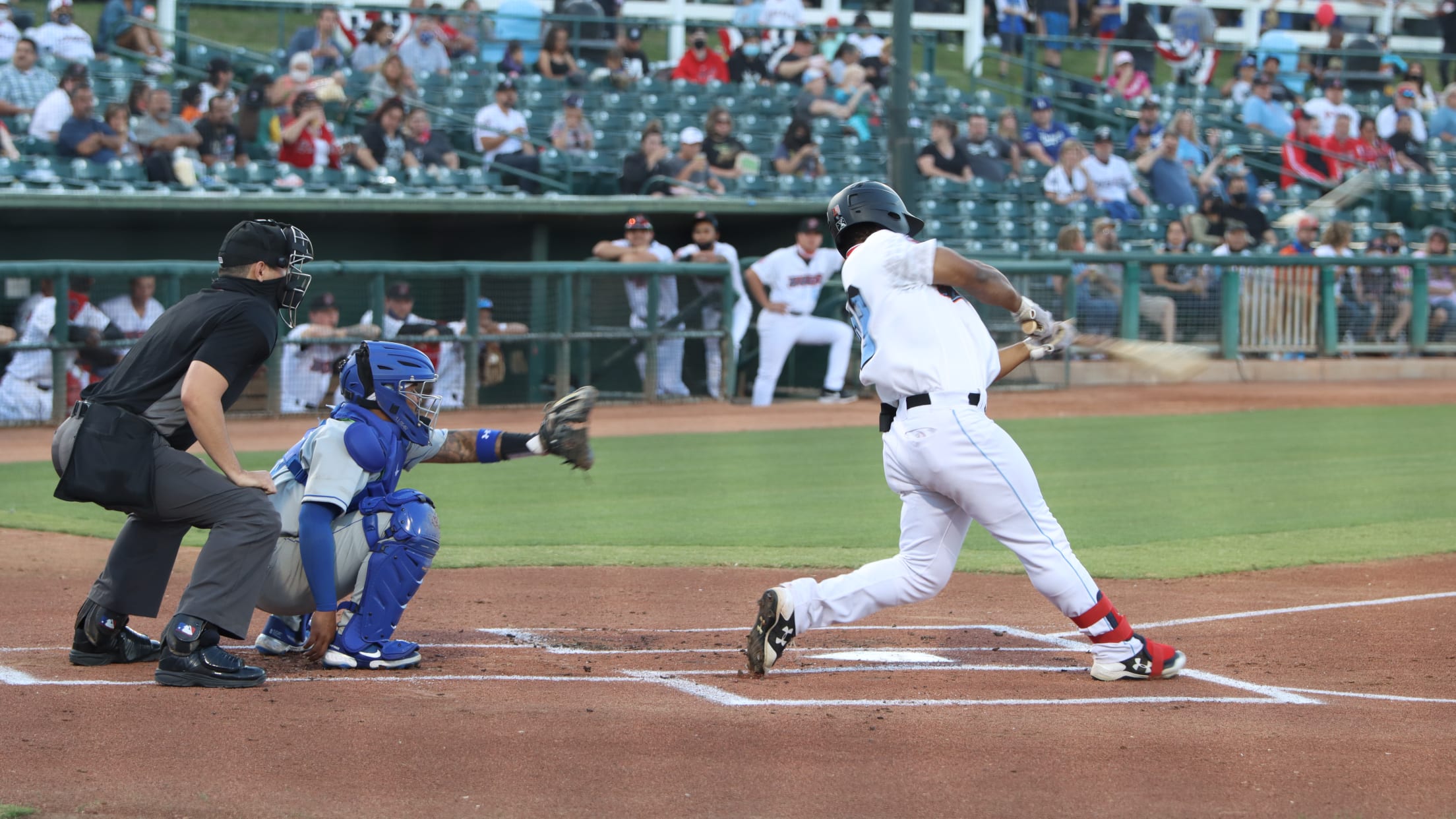 Visalia, CA- The Inland Empire 66ers of San Bernardino fell to the Visalia Rawhide 6-4 on Friday at Valley Strong Ballpark. The Sixers tagged a pair of homers but struck out 15 times as Visalia (8-26) slugged three homers and evened the six-game series at two games apiece. The 66ers
Visalia, CA- The Inland Empire 66ers of San Bernardino fell to the Visalia Rawhide 6-4 on Friday at Valley Strong Ballpark. The Sixers tagged a pair of homers but struck out 15 times as Visalia (8-26) slugged three homers and evened the six-game series at two games apiece.
The 66ers took a 1-0 lead in the first when D'Shawn Knowles opened the game with a single, stole second and scored on Jeremy Arocho's two-out RBI single against Visalia starter Brandon Pfaadt (2-2). The Rawhide tied the game in the second on Elian Miranda's solo shot against Jack Kochanowicz. The Rawhide took a lead in the third on a RBI double by Jorge Barrosa and made it 3-1 on a RBI groundout. Inland Empire thundered back in the fourth when, with one out, Caleb Scires tattooed a mammoth blast out to right center for the Sixers tying the game at 3-3. It was Scires fourth dinger of the season; he also had a single, walk and stolen base in the contest. Jose Guzman then drilled Pfaadt's very next offering out to right field for his first round-tripper with Inland Empire (15-18). The Rawhide answered in the fifth when Neyfy Castillo launched a two-run shot against Taylor Ahearn (0-1) giving Visalia a 5-4 lead. It was Castillo's league-best eighth homer. AJ Vukovich capped the scoring with a solo shot in the seventh; the blast was his fifth of the year and made it 6-4. The Rawhide bullpen held the 66ers down in relief of Pfaadt who struck out 12 batters in six innings. Liu Fuenmayor (SV,1) closed the contest out for Visalia with a clean ninth including a pair of Ks; it was his third appearance in the first four games of the series.
The series continues Saturday at Visalia at 6:00pm. The contest can be heard live on 66ers.com.