Big Inning Propels Sixers, Bertness Slams Door at San Jose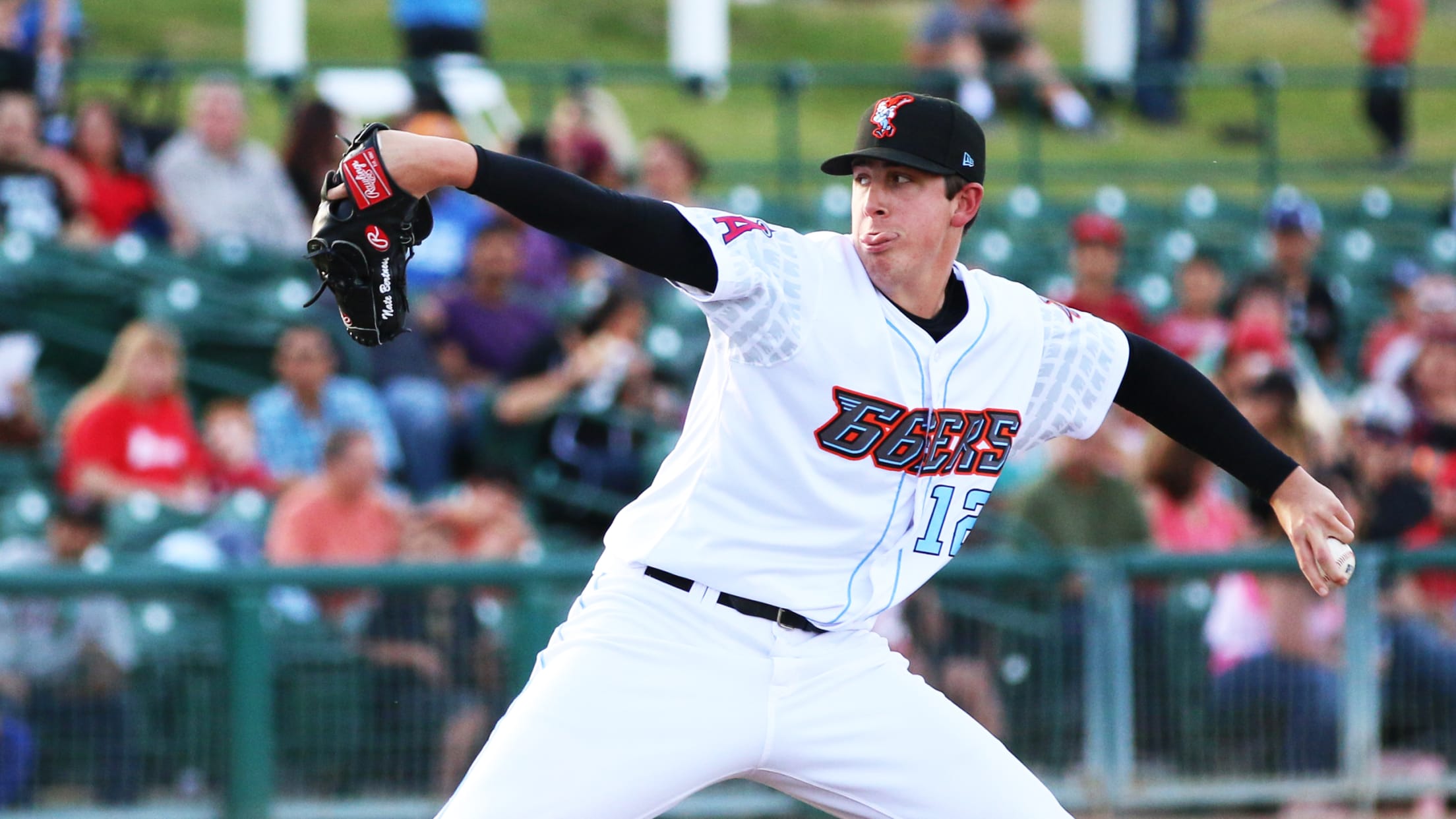 San Jose, CA- The Inland Empire 66ers of San Bernardino opened a three-game set with the San Jose Giants with a 7-5 win where the Sixers' big inning proved bigger than San Jose's and, in the end, size mattered. Inland Empire's five-run fifth trumped the Giants' four-run sixth and Inland
San Jose, CA- The Inland Empire 66ers of San Bernardino opened a three-game set with the San Jose Giants with a 7-5 win where the Sixers' big inning proved bigger than San Jose's and, in the end, size mattered. Inland Empire's five-run fifth trumped the Giants' four-run sixth and Inland Empire's Nate Bertness slammed the door for the Sixers (49-74, 23-31) with two scoreless frames to improve to 6-6 against the Giants in 2019.
The 66ers took a one run lead in the second when Leonardo Rivas' drilled a two-out single off the glove of a leaping first-baseman Dalton Combs to bring a run home. San Jose (55-68, 25-29) tied the game when Courtney Hawkins doubled home an unearned run off Inland Empire starter Cristopher Molina (2-4) in the fourth. The Sixers had their scoring bonanza in the fifth scoring chasing San Jose starter Casey Meisner (2-4). Cam Williams opened the frame with a double as the inning got rolling with RBI singles from Orlando Martinez, Gleyvin Pineda and Devin Davis. A run scoring passed ball and sac fly from Ryan Scott accounted for the five tallies. In the sixth, the Giants took advantage of two hit batsman and a dropped fly ball in right notching four runs and making it at 6-5 game. Spencer Griffin doubled to open the seventh for Inland Empire and scored on Davis' second RBI single of the night for a 7-5 lead. Bertness came out of the pen in the eighth for the sixth and walked Brandon Van Horn on four pitches. After falling behind 3-0 on leadoff man Sandro Fabian the Sixers southpaw came back to pop him up and start a stretch of six straight retired to notch his fifth save. After allowing eight runs on June 29th in a short outing, Bertness has allowed just two runs on his last 12 appearances.
The series continues Saturday at 5:00 pm. The contest can be heard live at 66ers.com.