JetHawks Sink Sixers 4-1 in Final Homestand Opener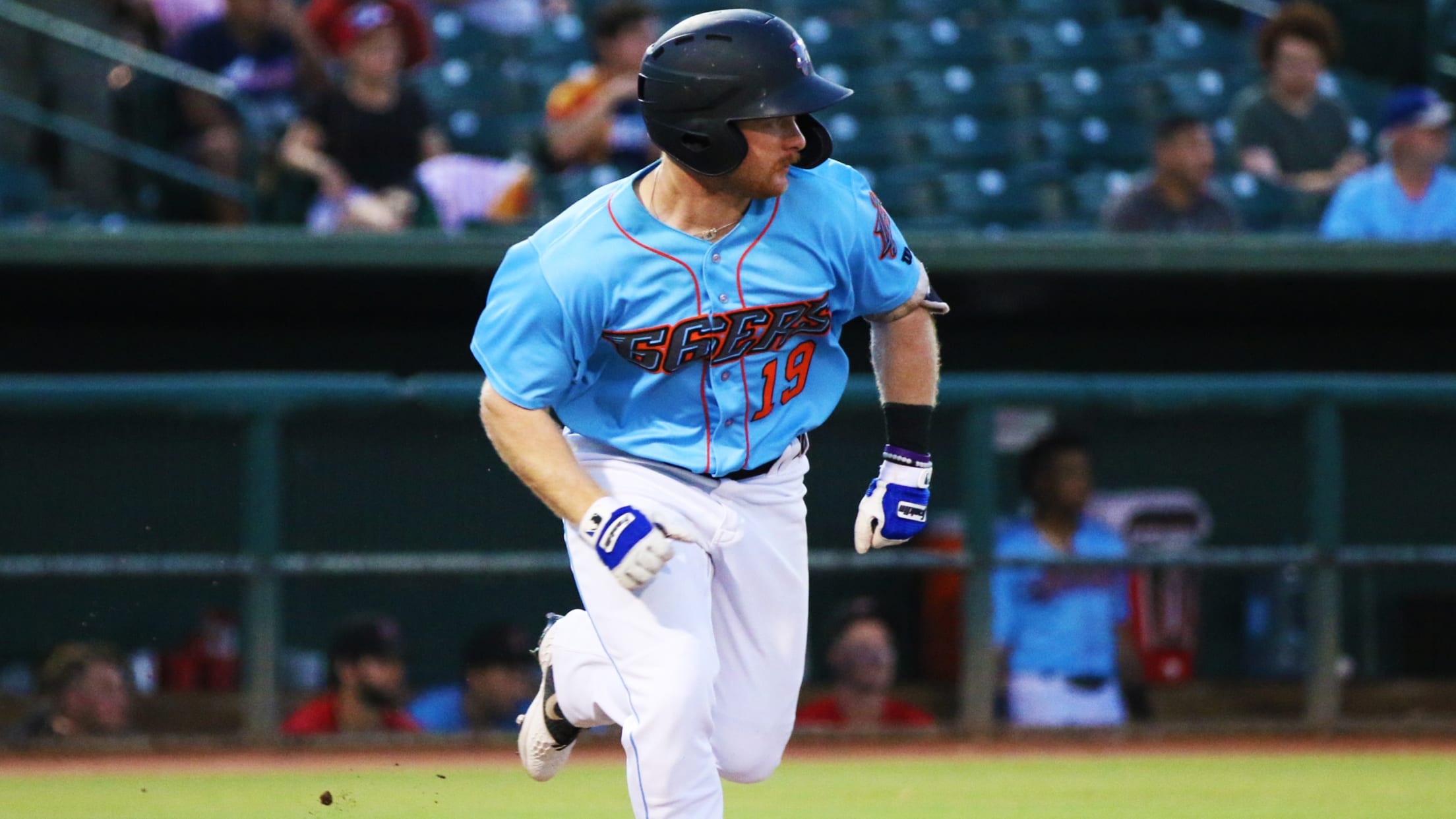 San Bernardino, CA- The Inland Empire 66ers of San Bernardino dropped the opener of a three-game set against the Lancaster 4-1 on Tuesday at San Manuel Stadium. The game was the first of the Sixers final homestand of 2019. The 66ers (50-76, 24-33) took a 1-0 advantage in the fourth
San Bernardino, CA- The Inland Empire 66ers of San Bernardino dropped the opener of a three-game set against the Lancaster 4-1 on Tuesday at San Manuel Stadium. The game was the first of the Sixers final homestand of 2019.
The 66ers (50-76, 24-33) took a 1-0 advantage in the fourth inning when Zane Gurwtiz belted a solo shot to left off JetHawks starter Ryan Rolison. It was Gurwitz' sixth homer of the season and proved to be the only run allowed by Rolison (5-6) in his five innings of four-hit, no-walk work. Rolison struck out five batters. The JeHawks rallied in the fifth when, after Kyle Bradish (5-7) got two quick outs, Jimmy Herron legged out an infield single to short that was played slowly. Ryan Vilade then singled off Bradish's leg to put two on. Cal League All-Star Luis Castro then smoked a three-run homer to center, his 21st of the year and gave Lancaster (64-61, 30-27) a 3-1 lead. Taylor Snyder followed with a single and moved to second on a wild pitch. He scored when Casey Golden delivered a RBI single; the base hit made it 4-1 and was the JetHawks fifth consecutive hit of the frame. The Sixers bullpen then went the final 4.1 innings allowing just one hit and fanning nine batters. Connor Higgins struck out all four batters he faced on a total of 13 pitches to slow the JetHawks but the Nate Harris, Salvador Justo and Tommy Doyle combined for four one-hit innings of their own out of the Lancaster pen. Doyle earned his 19th save with a clean ninth.
The series continues Wednesday at 7:05 pm. The contest can be seen and heard live at 66ers.com.