Sixers Make it Two in a Row at San Jose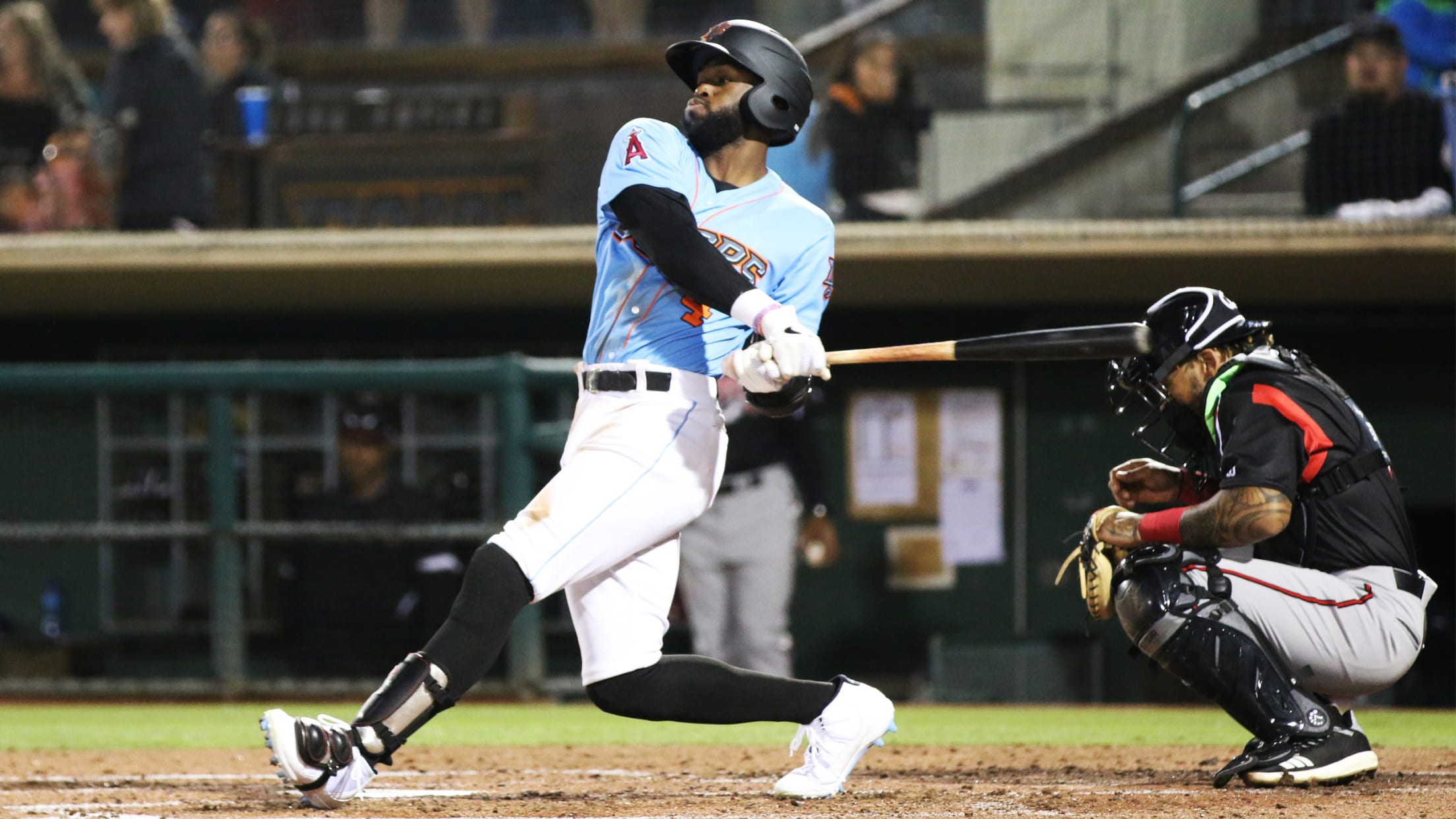 San Jose, CA- The Inland Empire 66ers of San Bernardino made it two games in a row over the San Jose Giants with a 7-3 win over the home club at Excite Ballpark. The 66ers guaranteed themselves a series victory and a winning road-trip after taking two-of-three at Stockton earlier
San Jose, CA- The Inland Empire 66ers of San Bernardino made it two games in a row over the San Jose Giants with a 7-3 win over the home club at Excite Ballpark. The 66ers guaranteed themselves a series victory and a winning road-trip after taking two-of-three at Stockton earlier in the week.
The Sixers fell behind 1-0 in the third and were begin stifled by Giants' righty Tristan Beck through the first five innings. The Sixers got to Beck in the sixth however as the inning started with a leadoff walk to Leonardo Rivas, the only walk of the game for Beck (0-2) in his 5.2IP. It started a rally that saw RBI singles from Mike Stefanic, Torii Hunter Jr. and Gleyvin Pineda. Alexis Olmeda led off the seventh with solo homer, his fourth to boost the Inland Empire 50-74, 24-31) lead to 4-1. After Aaron Hernandez went the first 4.2 innings on the mound for the Sixers allowing one run, righty Kyle Tyler (1-0) took over and pitched well in his Cal League debut; the university of Oklahoma product was also given more run support as the Sixers added three runs in the top of the ninth. The Sixers got a run when Stefanic was hit by a pitch with the bases loaded and two outs to add to the advantage. Zane Gurwitz then drilled a two-run single to boost the lead to 7-2. The Giants added a run in the ninth but their rally fell short as Tyler struck out San Jose (55-69, 25-30) shortstop Manuel Geraldo with two runners on to end the game.
The series concludes Sunday at 5:00 pm. The contest can be heard live at 66ers.com.