Sixers Sink Ports with Eighth Inning Comeback, Win Third Straight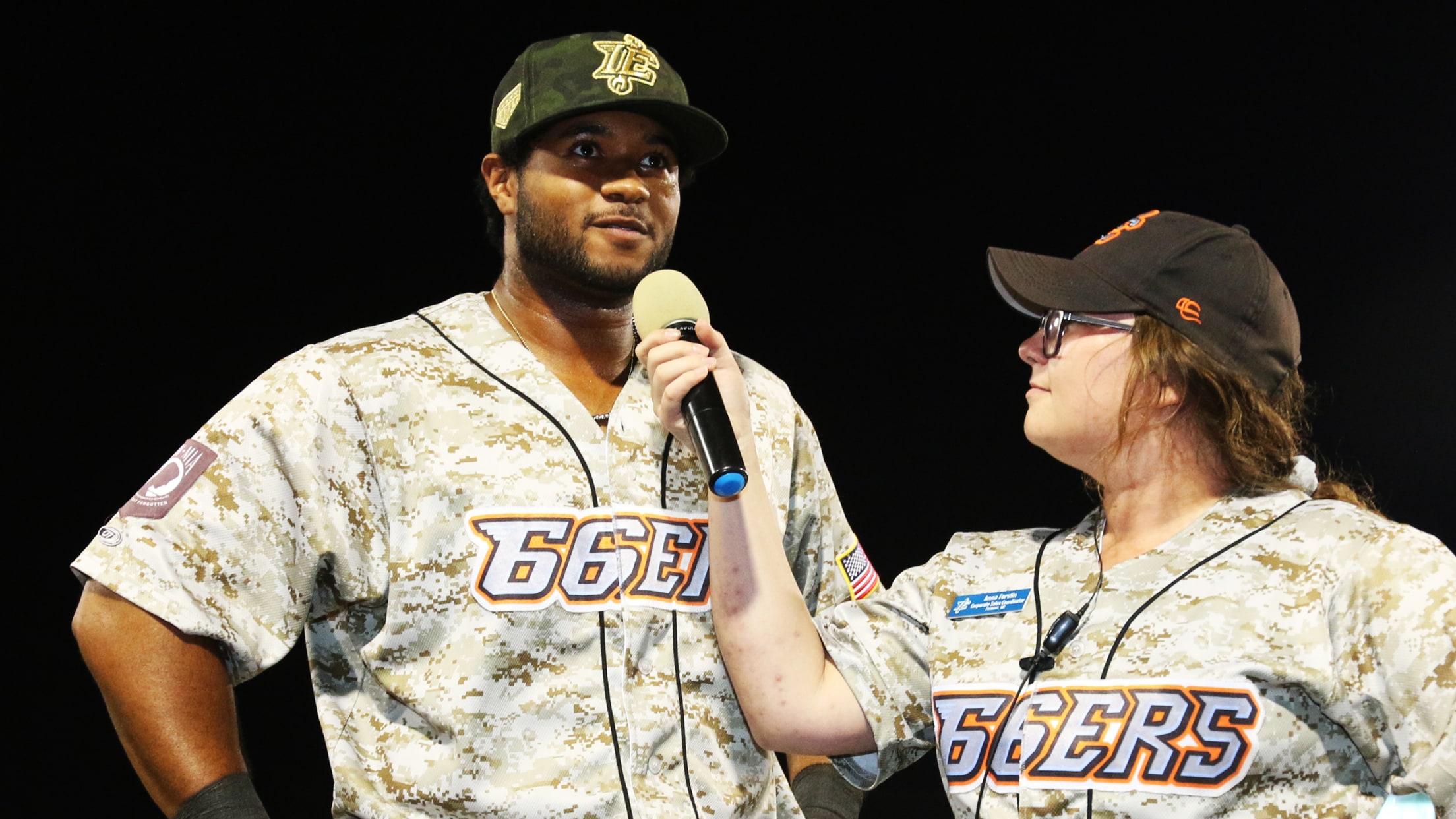 San Bernardino, CA- The Inland Empire 66ers of San Bernardino got a pair of run scoring doubles in the eighth inning on Saturday night to down the visiting Stockton Ports (14-22) 4-2 at San Manuel Stadium. The win matched a season-best third consecutive victory for Inland Empire (17-19) and sent
San Bernardino, CA- The Inland Empire 66ers of San Bernardino got a pair of run scoring doubles in the eighth inning on Saturday night to down the visiting Stockton Ports (14-22) 4-2 at San Manuel Stadium. The win matched a season-best third consecutive victory for Inland Empire (17-19) and sent the Ports to their fifth straight loss. The victory marked the second time in 2019 that the 66ers notched victory after trailing through seven innings.
Inland Empire took a 1-0 lead in the third against Stockton starter Kyle Friedrichs when Leonardo Rivas delivered a two-out RBI single. The hit extended Rivas' hit-streak to seven games, matching a season-high. The Ports however tied the game in the fourth on Jeremy Eierman's RBI triple and took a lead in the fifth against IE starter Denny Brady when Nick Allen drilled a RBI triple for a 2-1 advantage. Brady went 5.2 innings allowing two runs on six hits with no walks and eight Ks in a no-decision. Allen notched a double and a triple for the second night in a row and leads the Cal League with 20 extra-base hits. In the eighth the Sixers got a leadoff single from Zane Gurwitz against Ports reliever Seth Martinez (1-3). Alavaro Rubalcaba then blasted a double off the left field wall scoring Gurwitz and tying the game. After a walk to Rivas and a sac bunt by Franklin Torres, Devin Davis dropped a double into center past a diving Austin Beck to push across two runs and a 4-2 lead. It was Davis' first hit as a 66ers as the Valencia, CA native was transferred to the club earlier in the day. Brett Hanewich (1-0) threw two scoreless innings and was credited with the win.
The series concludes Sunday at 2:05 pm. The contest can be seen and heard live at 66ers.com.