Mud Hens' Stewart goes on seven-day DL
Tigers No. 5 prospect leads International League with 15 homers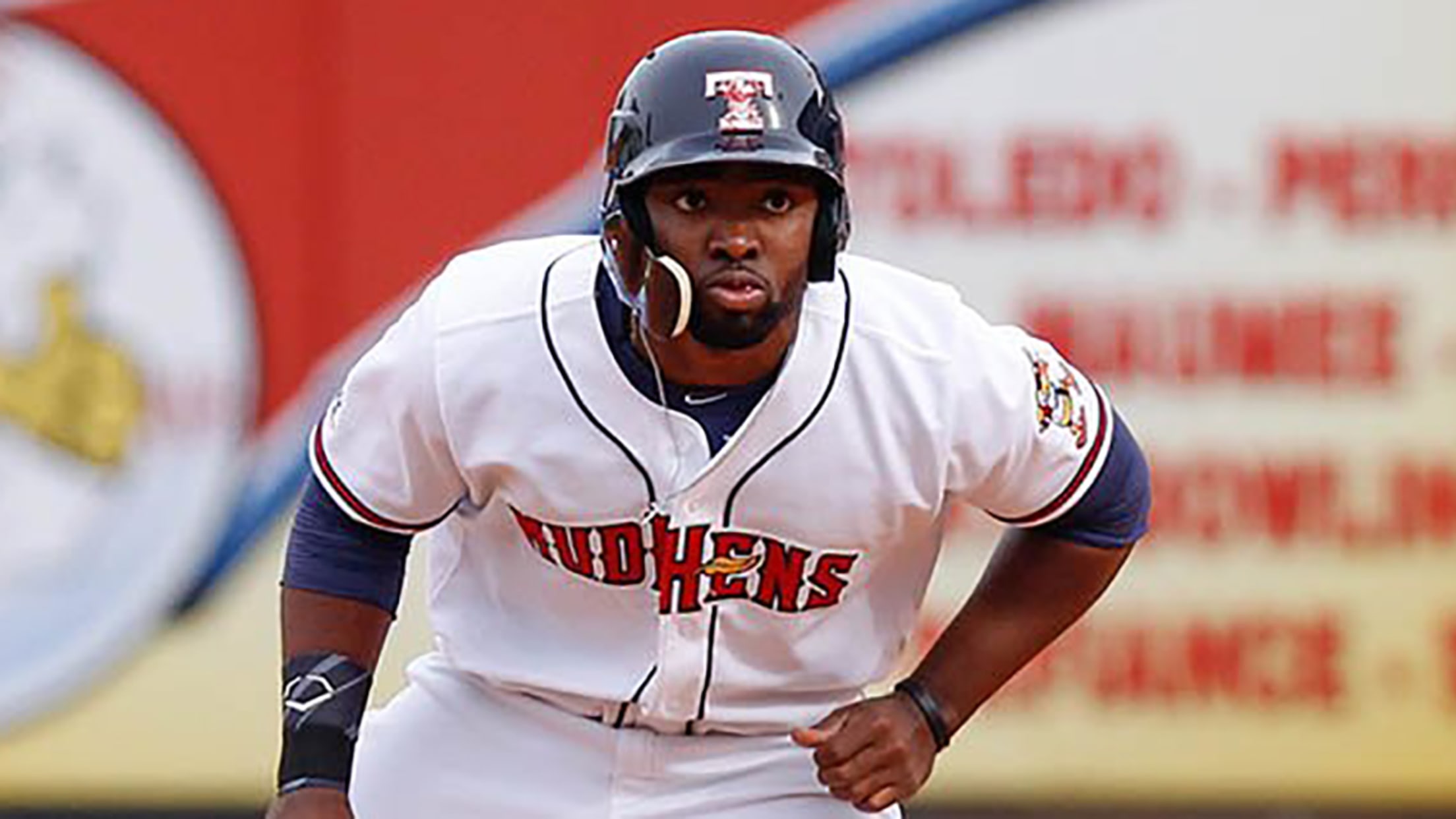 Christin Stewart batted .269/.351/.504 with 31 extra-base hits through 72 games this season. (Toledo Mud Hens)
Triple-A Toledo's Christin Stewart has gone from leading the International League in home runs to the seven-day disabled list.Detroit's No. 5 prospect was removed from Tuesday's 7-1 loss to Indianapolis prior to the fifth inning. Stewart led off the bottom of the fourth for the Mud Hens and had flied
Triple-A Toledo's Christin Stewart has gone from leading the International League in home runs to the seven-day disabled list.
Detroit's No. 5 prospect was removed from Tuesday's 7-1 loss to Indianapolis prior to the fifth inning. Stewart led off the bottom of the fourth for the Mud Hens and had flied out to right field when the injury occurred. He was placed on the DL on Wednesday.
"I was running to first base, and when I tried to catch myself my foot slipped," Stewart told the Toledo Blade. "I felt something grab, and when I came back to the dugout they decided to take me out [of the game]."
After the game, Mud Hens manager Doug Mientkiewicz couldn't provide further information on his outfielder's injury.
"He's got something going on, but I'm not sure yet exactly what it is," the Toledo skipper said. "I haven't talked to the trainer [Chris McDonald]. It's something with his leg, I think. It's a calf, I'm guessing."
On Wednesday, Mientkiewicz told the Blade it was a pulled calf, "as far as we know." Stewart said he didn't consider the injury serious.
MLB.com's No. 98 overall prospect got off to a hot start during his Triple-A debut, batting .281/.369/.562 with 25 extra-base hits in 50 games across April and May. Although he cooled off in June, Stewart is batting .269/.351/.504 with an league-leading 15 home runs and 45 RBIs in 72 games.
The 24-year-old entered 2018 with 68 career long balls in his first three Minor League seasons. He slugged a career-high 30 in 2016 with Class A West Michigan and Class A Advanced Lakeland and added 28 more with Double-A Erie last season.
Stewart was the 34th overall player selected in the 2015 Draft out of the University of Tennessee.