Travis, Swihart throw scare into PawSox
Red Sox prospects reportedly avoid major injuries in collision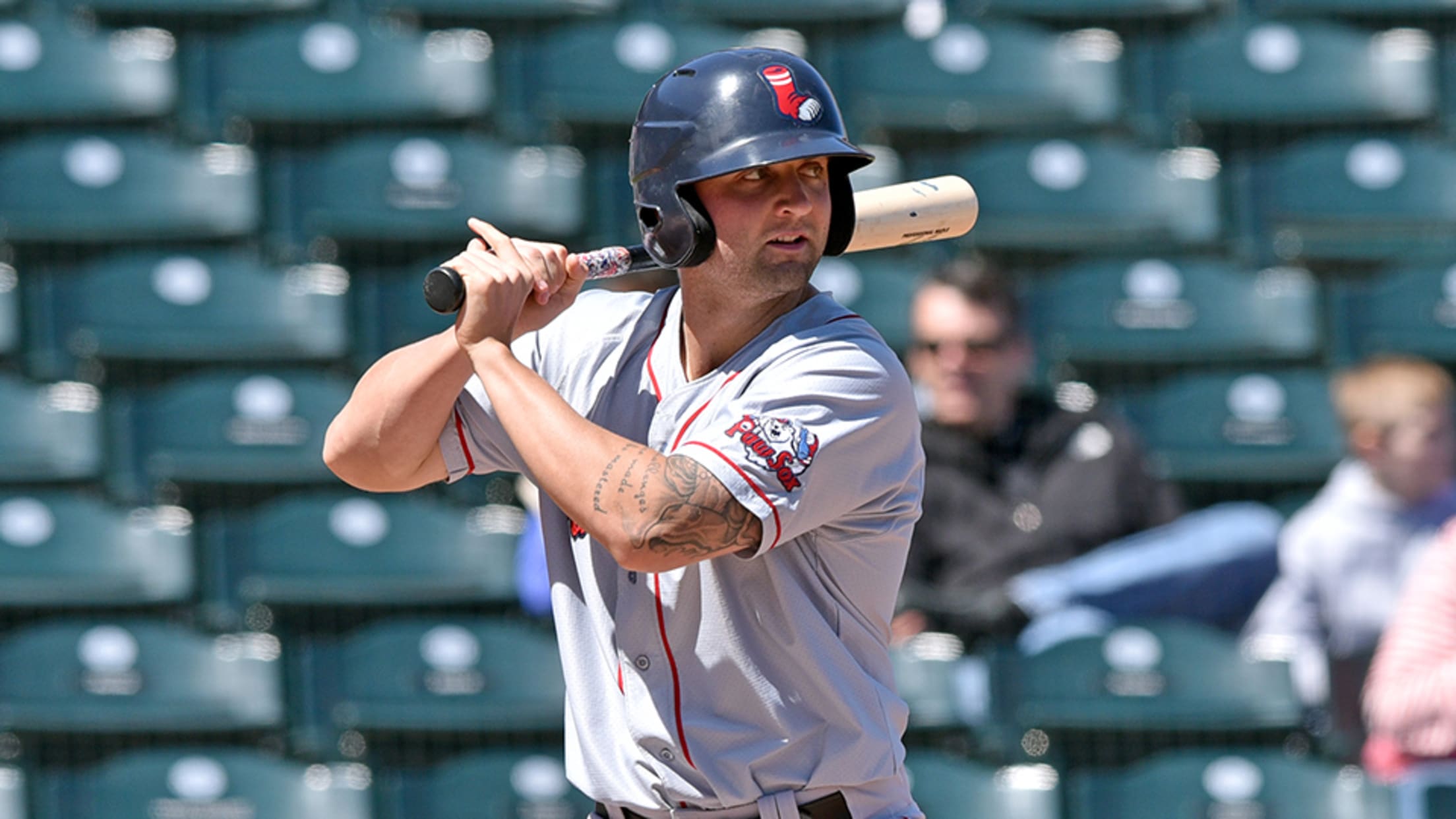 Despite missing nearly 100 games last season, Sam Travis is a career .300/.363/.451 Minor League hitter. (Ken Inness/MiLB.com)
Baseball isn't known for the sheer physicality and brutality of football. Don't tell that to Sam Travis and Blake Swihart.Leading by a run and two outs from victory, Pawtucket's first baseman and catcher came together in a nasty collision while chasing a foul pop off the bat of Syracuse's Rafael Bautista on Tuesday. Travis
Baseball isn't known for the sheer physicality and brutality of football. Don't tell that to Sam Travis and Blake Swihart.
Leading by a run and two outs from victory, Pawtucket's first baseman and catcher came together in a nasty collision while chasing a foul pop off the bat of Syracuse's Rafael Bautista on Tuesday. Travis held on to the ball for the second out but was forced from the game. Swihart stayed in and caught the final out in the Triple-A Red Sox's 5-4 win.
"Both were yelling at the same time," PawSox manager Kevin Boles told reporters after the game. "Both were going hard after it."
Travis had a cut above his chin, Boles said, while Swihart had lacerations in his mouth and would undergo further examination. According to the Pawtucket Times, Swihart said he was fine after the game, but Travis, the fourth-ranked Red Sox prospect, was unavailable while being attended to in the trainer's room.
"We'll see where we're at with those two," Boles said.
Box score
The scary moment overshadowed a strong night at the plate for Swihart, who went 2-for-3 with a homer and three RBIs. The 25-year-old backstop belted a solo shot to right-center field in the first, tied the game with an RBI single to right in the fourth and knotted the score again with a sacrifice fly in the fifth. Travis was 0-for-3 with a walk.
Bautista, the Nationals' 13th-ranked prospect, walked, stole a base and scored twice. No. 9 prospect A.J. Cole started for the Chiefs and allowed four runs on three hits and five walks while striking out six over four innings.