August 6 Game Notes: Iowa Cubs vs. Toledo Mud Hens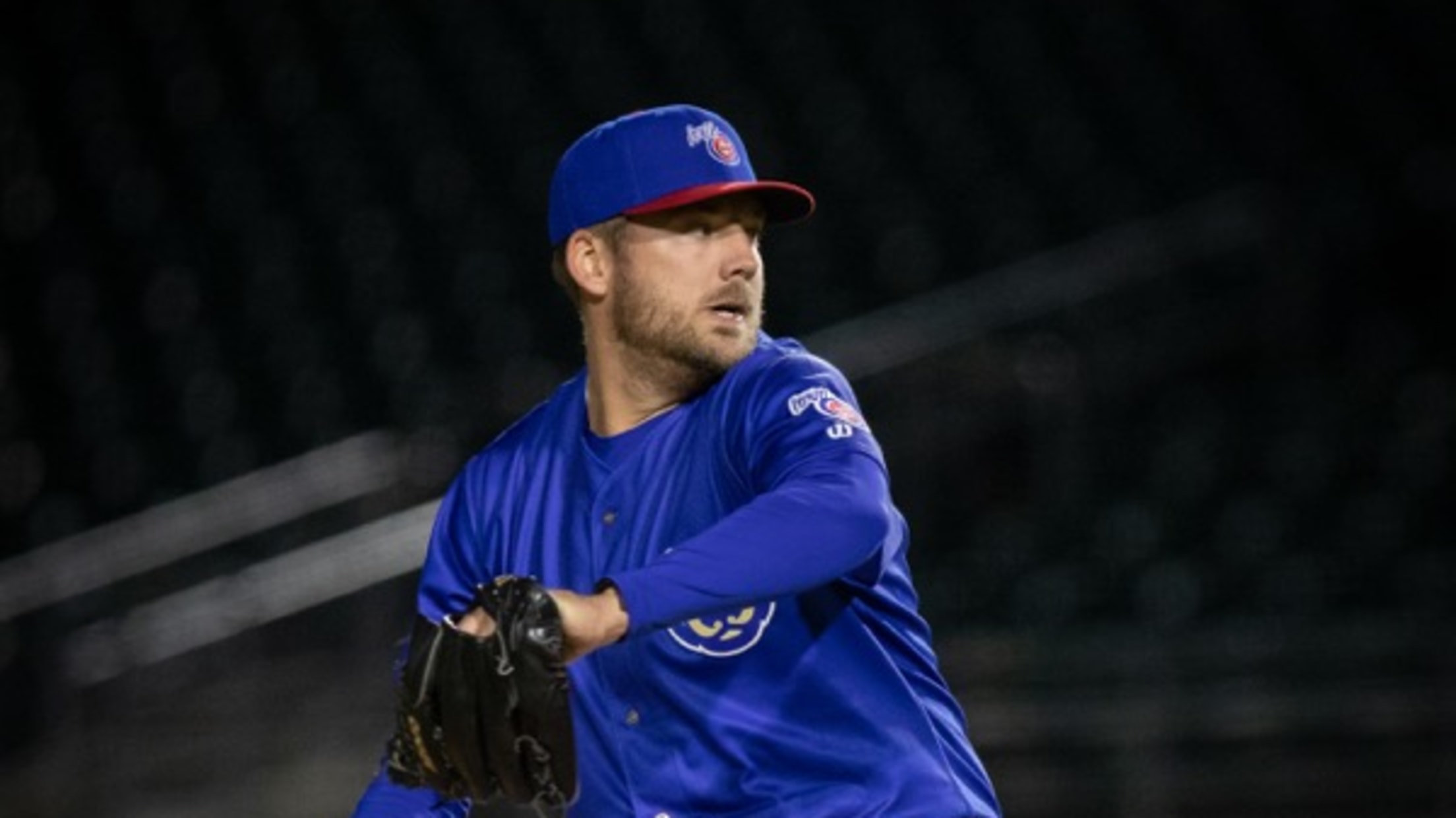 IOWA CUBS (47-56) vs. TOLEDO MUD HENS (51-51) Saturday, August 6, 2022 • 6:08 PM • Principal Park • Des Moines, IA RHP Javier Assad (0-1, 4.19) vs. RHP Austin Bergner (0-0, -.--)
IOWA CUBS (47-56) vs. TOLEDO MUD HENS (51-51)
Saturday, August 6, 2022 • 6:08 PM • Principal Park • Des Moines, IA
RHP Javier Assad (0-1, 4.19) vs. RHP Austin Bergner (0-0, -.--)
TONIGHT'S GAME: Iowa and Toledo are set to play game five of their current six-game series, with the series now tied at two games apiece. Right-hander Javier Assad will toe the rubber for the I-Cubs, set to make his sixth appearance for Iowa and just his second here at Principal Park. All told, the 25-year-old has allowed nine earned runs on 20 hits over 19.1 innings pitched at the Triple-A level, walking five compared to striking out 18. He allowed three earned runs over five innings his last time out on July 31 against St. Paul, both highs for him since joining Iowa. On the other side, Austin Bergner will take the ball for the Mud Hens, set to make his Triple-A debut. Bergner went 4-2 with a 2.38 ERA through 19 starts with Double-A Erie this year prior to his promotion, allowing just 24 earned runs on 65 hits over 90.2 innings pitched. He walked 31 batters compared to 93 strikeouts, holding his opponents to a batting average of just .195 against him.
GETTING IN THE GROOVE: Alfonso Rivas went 0-for-4 on Tuesday in his first game back with Iowa, but since then, he has gone 6-for-15 with a triple, three RBI and five runs scored. He has notched two multi-hit games as part of a four-game hitting streak, which ties his season high with Iowa, and has struck out only once in his first five days back. The infielder is on his third stint with the I-Cubs this season, and he has hit each time he's come down. With yesterday's stats in the books, he's hitting .333 (15-for-45) on the season at Triple-A with four extra-base hits and seven RBI.
BACK TO BACK: Levi Jordan jump started the I-Cubs' comeback yesterday with a two-run home run in the seventh inning - his fifth homer for Iowa this season. The blast was his second in as many games after he hit a solo shot in game two of Wednesday's doubleheader, making him the ninth I-Cub to homer in back-to-back games this year. It was the second time Jordan has accomplished the feat in his career, as he hit twin shots on May 11 and 12 of last year, while he was playing for Double-A Tennessee. His five home runs with Iowa this year combine with six he hit in Double-A to give him 11 long balls this year, which is already a career high.
PUSH THE SCORING BACK: Through the first five games between Iowa and Toledo here at Principal Park, Toledo has scored first in every single game. Not only have the Mud Hens scored first in each contest, but they have also scored at least one run by the second inning in all five games. In the first game the two teams played, they scored two runs in the second inning, followed by a three-run second in game one on Wednesday. In both game two on Wednesday and Thursday's contest the Mud Hens scored a run in the first inning and last night they scored one in the second frame.
COMEBACK KIDS: The I-Cubs have taken three of the five games between the two teams here this series, winning all three games via the comeback. Their three straight comeback victories this series gives them 24 on the season entering tonight's game. Iowa has used multiple big innings to mount all three comebacks, starting in game two of the doubleheader on Wednesday. In that game, the offense put together two, three-run innings in both the second and sixth frames to come out on top. On Thursday, they did more of the same, using three, two-run innings to take a 6-3 victory, while last night, they scored two runs in each of their final two at-bats to take home a one-run victory.
CLUTCH GENE: With two outs in the bottom of the eighth inning and the go-ahead run on third base last night, Darius Hill stepped to the plate. He had already extended his hitting streak to a career-high 12 games with a bunt single the previous inning, but he now had the chance to give the I-Cubs the lead and he did just that. On the sixth pitch of the at-bat, Hill delivered a single down the third base line to bring in Zach Davis for what would eventually be the game winning run. His second hit of the night not only won the game for Iowa, but it also gave him now 21 multi-hit efforts with Iowa on the year, good for the team lead among active players. The 24-year-old now has two or more hits in 46% (21-of-46) of the games he has played with Iowa, while going hitless in just nine games in which he had one or more at-bats. Despite playing in 40 less games than the team-leader in hits, Hill is now just 14 hits behind the team-lead. If you count his stats with Double-A Tennessee from the start of the year, the outfielder is hitting .325 in 90 games with 119 total hits including 24 doubles, two triples, eight home runs and 36 runs batted in. His .343 (62-for-181) average on the year with Iowa is tops among all active players on the I-Cubs roster.
KEEP THE STREAK ALIVE: Since being activated off the developmental list on July 6, Dakota Mekkes has been nails for Iowa. The reliever has not allowed a single run to score over his 8.1 innings pitched, allowing just six hits and two walks over that span. Opponents have hit just .194 against Mekkes, who has struck out nine in his 8.1 innings. Last night, Mekkes entered in a huge spot and despite hitting a batter to allow one inherited run to score, he induced a groundout and a weak fly out to get out of the bases-loaded jam. In his second inning, he dominated, striking out the side to keep Iowa in the game. With Iowa taking the lead in the bottom half of the inning and eventually winning the game, the righty earned his first win of the season, moving him to 1-2. Not only was it his first win this year, but his first with Iowa in nearly three years (two seasons), with his last victory coming back on August 28, 2019, at Oklahoma City. He had one win with Double-A Tennessee on May 22 last year.
AGAINST TOLEDO: Iowa evened the current series with their win last night, with each side winning two games going into tonight's contest. The win moved the two teams to the .500 mark in the current series at 2-2 and in the season series at 8-8. Iowa went four games up on Toledo here at home, at 7-3, while being just 1-5 on the road against the Mud Hens. In the two years the two teams have played, Iowa trails Toledo all-time by six games now with a record of 11-17, while going an even .500 here at home, at 8-8. The season series has been close all around, as it is tied -8 with the I-Cubs outscoring Toledo by just five runs this year, at 80-75.
SHORT HOPS: Iowa is 0-4 so far this year in games that Javier Assad has started…last night marked the first save of the year for Brendon Little and his first since September 15, 2021, against the Omaha Storm Chasers…after taking nine walks compared to Iowa's one last night, Toledo has now drawn 24 walks this series while Iowa has taken 10 less, with 14...last night marked just the sixth time all year that Iowa has won a game in which they trailed after seven innings, moving them to 6-36 in that category this year.