Former I-Cub Pitching Commands KBO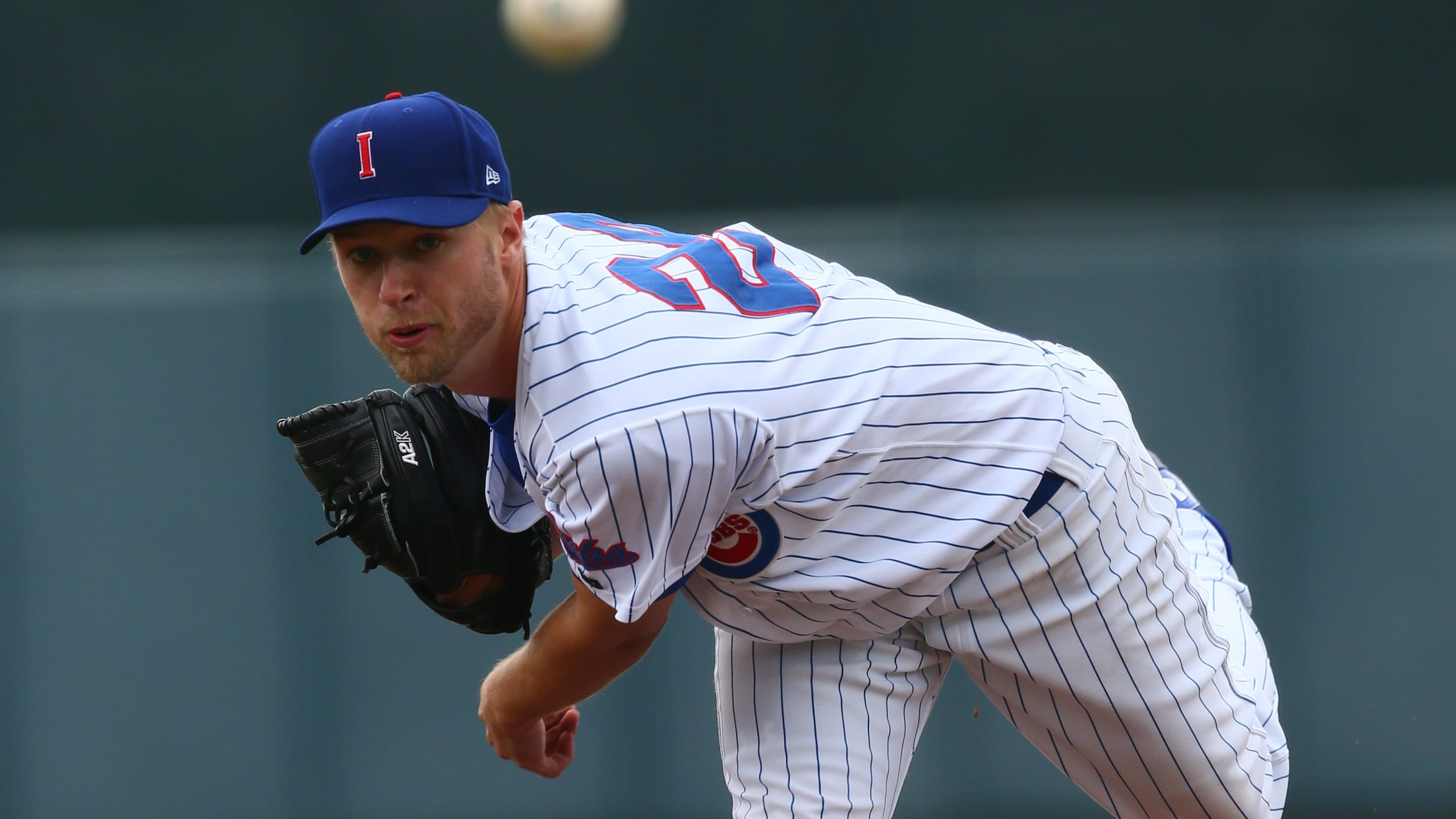 The NC Dinos remain dominant with a 23-6 record through the first five weeks of the KBO. Among individual league leaders, former I-Cubs dot the boards. Here's your update on former I-Cubs spending 2020 in Korea. LHP Eric Jokisch — Kiwoom Heroes Jokisch continues to plow through KBO batters as
The NC Dinos remain dominant with a 23-6 record through the first five weeks of the KBO. Among individual league leaders, former I-Cubs dot the boards. Here's your update on former I-Cubs spending 2020 in Korea.
LHP Eric Jokisch — Kiwoom Heroes
Jokisch continues to plow through KBO batters as the lefty boasts the second-best ERA in the league with a 1.49 clip and is tied for first with five victories. Through 36.1 innings, Jokisch has allowed just 29 hits and only seven have fallen for extra bases — all of them doubles. In his last start on June 4 against Hanwha, Jokisch allowed three earned runs through 6.1 innings.
RHP Drew Rucinski - NC Dinos
Rucinski has allowed two earned runs through his last three starts over a span of 21.0 innings pitched. The righty has dropped his ERA to 2.11 through six starts — tied for the third-best mark in the league — and is 4-0 on the year. Rucinski's 38 strikeouts are fourth in the KBO, while his 38.1 innings pitched are tied for the fifth-most.
RHP Dan Straily — Lotte Giants
Straily has given up a single earned run through his last three starts (18.1IP) and most recently held the KT Wiz scoreless through 7.0 frames on June 6. The right-hander sits in the runner up slot among league leaders in strikeouts with 43 through 40.1 innings this season. Straily is 1-2 with a 2.23 ERA — the fifth-best mark in the KBO.
RHP Casey Kelly — LG Twins
Kelly was pummeled for eight earned runs through 5.0 innings on June 3 against Samsung, but was able to bounce back with 7.0 one-run frames on June 9 against SK. The 2017 I-Cub has had a see-saw season that has seen three quality starts and three starts of four or more earned runs allowed. Overall, Kelly is 2-1 with a 5.06 ERA.
RHP Aaron Brooks — Kia Tigers
Brooks has given the Tigers quality outings in each of his last three starts and in four of his seven games overall. The California native is 2-2 with a 3.13 ERA with the Tigers.
INF Dixon Machado — Lotte Giants
Machado is 6 for his last 19 (.316) with three RBI following a brief skid in production. The 2019 Iowa infielder is batting .219 (23-for-105) for the Giants with five doubles and four home runs in 30 games. He went 2-for-4 in each of his last two contests.