Johnson Prospers in Padres 'Pen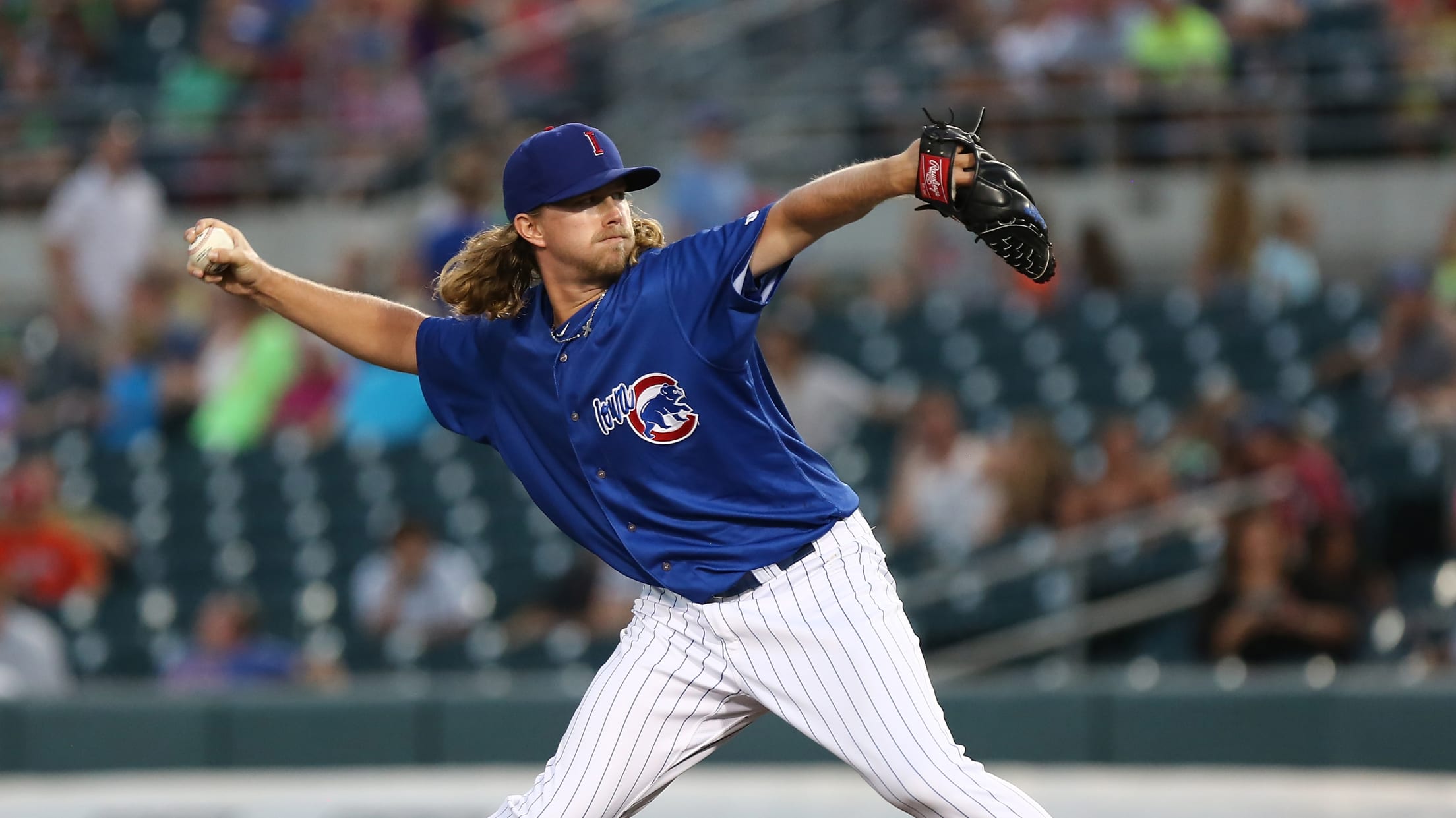 Pierce Johnson is making the most of the COVID-19-shortened season. After inking a $5 million two-year deal with the San Diego Padres in the offseason, the right-hander has become a bright spot in the bullpen for a 27-17 team. Johnson reports a 3-1 record and a 3.29 ERA (5ER/13.2IP) in
Pierce Johnson is making the most of the COVID-19-shortened season. After inking a $5 million two-year deal with the San Diego Padres in the offseason, the right-hander has become a bright spot in the bullpen for a 27-17 team.
Johnson reports a 3-1 record and a 3.29 ERA (5ER/13.2IP) in 17 games, but the righty has been even more effective than his season totals convey. He was hit for four earned runs and recorded just one out on Aug. 15 at Arizona. Without this outing, the righty would boast a 0.68 clip (1ER/13.2IP) and has logged nine scoreless outings since that night in Phoenix.
Johnson, selected 43rd overall by Chicago in 2009, rose through the Cubs system as a starter and didn't convert to a full-time relieving role until midway through the 2016 campaign while with Iowa. In the I-Cubs' bullpen, Johnson thrived going from 1-6 with a 7.63 ERA (37ER/43.2IP) as a starter, to 6-2 with a 3.91 ERA (32ER/73.2IP) as a reliever between 2016 and 2017.
The right-hander made his major league debut with Chicago on May 19, 2017, but that would be his only shot in a Cubs uniform. He was DFA'd by the organization in September and subsequently picked up by the Giants.
In 2018, Johnson got his first consistent big league time, logging 37 games with San Francisco while posting a 5.56 ERA (27ER/43.2IP). After cracking his first Opening Day roster, Johnson was optioned to Triple-A Sacramento and recalled four times throughout the season.
Johnson jumped ship in 2019 to sign with the Hanshin Tigers in Japan. In what proved to be a rejuvenating season for the Colorado native, he recorded a 1.84 ERA with 91 strikeouts in 58.2 innings over 58 games, earning him a new big contract with San Diego.
Today, Johnson is tied with Craig Stammen for the most relief outings for a Padre pitcher this season and is also tied for the top bullpen spot with 18 strikeouts. His average of 11.85 SO/9 is second only to Drew Pomeranz (12.46) among San Diego pitchers with at least 10.0 innings pitched.
The right-hander is 6-3 with a 4.94 ERA (32ER/58.1IP) overall through time in three big league seasons.
Wild Swing Alert: Eduardo Escobar vs. Pierce Johnson

2.346 feet from center of the zone

#3 wildest swing so far this year, leaderboard at: https://t.co/vXoekSzXK4@PJStiz @Padres #mlb #baseball #sandiegopadres pic.twitter.com/UdN8EA0Ezr

— 80 Grade Eephus (@8Eephus) August 9, 2020
Wild Swing: Franklin Barreto vs. Pierce Johnson

#2 Wildest swing of the year, 3.606 feet from center of the zone (3rd pitch).

Rough first AB as an Angel for Barreto, but a dominant sequence from @PJStiz. Wild swing leaderboard at: https://t.co/vXoekSzXK4#FriarFaithful @Padres pic.twitter.com/Q6B2GtQgdx

— 80 Grade Eephus (@8Eephus) September 3, 2020