June 9 Game Notes - Iowa vs. Albuquerque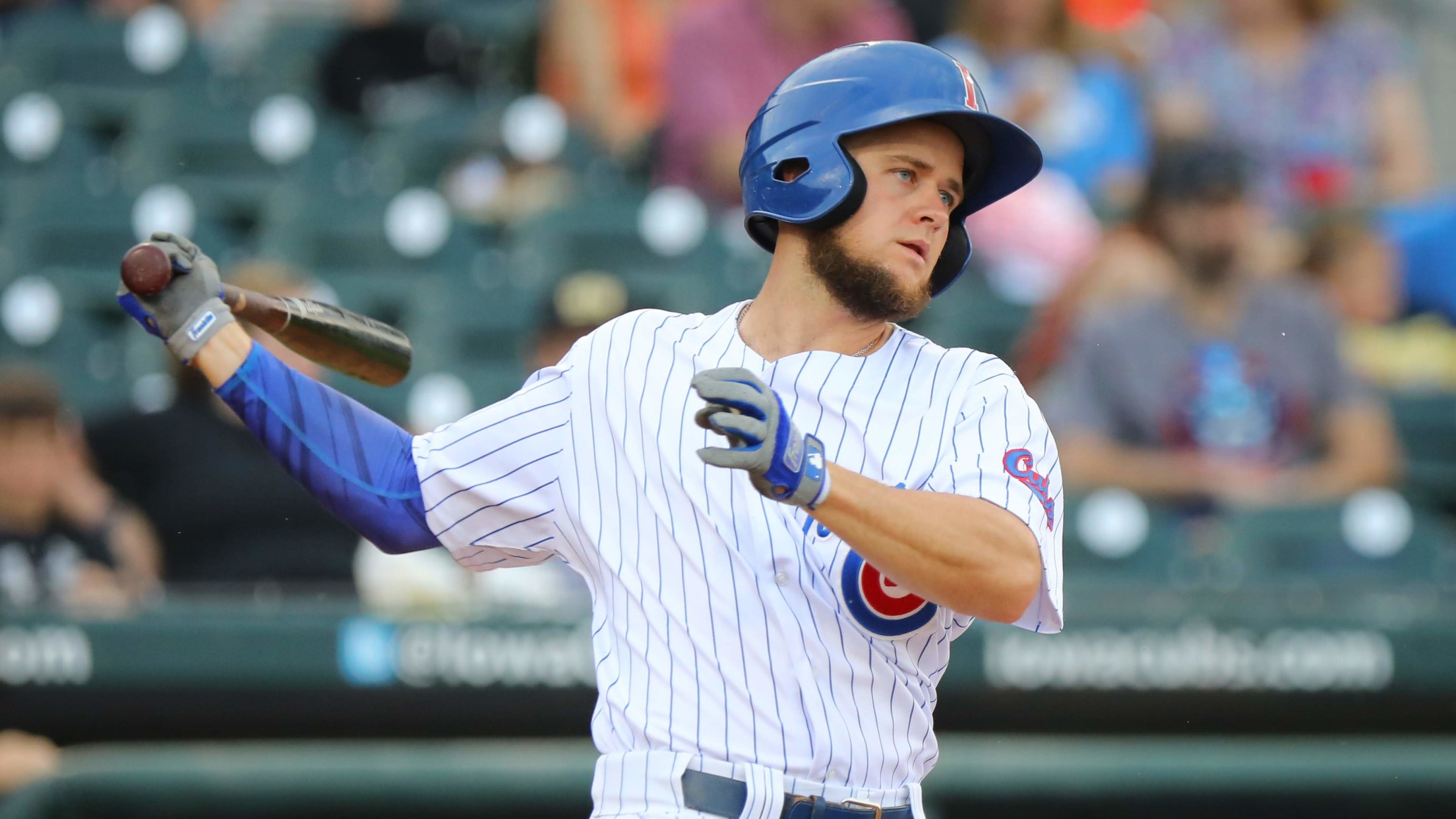 (Dylan Heuer)
Iowa Cubs (34-28) vs. Albuquerque Isotopes (28-34)Sunday, June 9 • 1:08 PM • Principal Park • Des Moines, IARHP Matt Swarmer (4-6, 5.31) vs. LHP Pat Dean (1-5, 9.82)
Iowa Cubs (34-28) vs. Albuquerque Isotopes (28-34)
Sunday, June 9 • 1:08 PM • Principal Park • Des Moines, IA
RHP Matt Swarmer (4-6, 5.31) vs. LHP Pat Dean (1-5, 9.82)
TODAY'S GAME: Iowa will look to snap its five-game skid today against Albuquerque. The I-Cubs' slide matches their longest of the season. The last time Iowa lost six in a row was part of a seven-game losing streak June 14-21, 2018. RHP Matt Swarmer takes the hill today, leading the I-Cubs with five quality starts.
TURN IT AROUND: Trent Giambrone cracked through a 3-for-40 skid with a 2-for-4 game and a home run last night. Giambrone has hit .173 (18-for-104) since May 5 after batting .242 (24-for-99) to start the season.
UNUSUAL SUSPECTS: Jacob Hannemann pitched the 12th for Iowa last night, making his second pitching appearance for the I-Cubs. The outfielder gave up a game-winning two-run home run to Garrett Hampson to take the loss. In his pitching career, Hannemann holds a 6.75 ERA (1ER/1.1IP) with two hits and one strikeout. Pitcher Duane Underwood Jr. played first for the I-Cubs in the 12th. The relief pitcher, who was a two-way player in high school, has also played left field for the I-Cubs this season.
WALK THIS WAY: With a three-walk game last night, Ian Happ moved into a three-way tie with a league-leading 38 walks this season. Three walks in a game are a career high for Happ, a mark he'd matched four times this season. Happ walked a career-high 70 times in 2018 to tie for the second-most free passes among Chicago Cubs. Happ averaged .50 walks per game that season and is currently averaging .63 walks per contest.
HOME RUN HIGHWAY: Six of Iowa's seven runs last night scored off home runs as Donnie Dewees, Trent Giambrone, Ian Happ and Jacob Hannemann all went deep. Iowa has 85 home runs as a team, surpassing 2018's season total of 79 less than halfway through the campaign. Giambrone and Happ lead the I-Cubs with 10 homers each, with Phillip Evans (9), Jim Adduci (8), Dewees (8) and Robel Garcia (8) close behind. David Bote led the 2018 I-Cubs with 13 home runs.
AGAINST ALBUQUERQUE: Today marks game three of four against Albuquerque in the first and only series between the two teams this year. Iowa is batting .238 with a .494 compared to Albuquerque's .278 average in the matchup. lThe Isotopes lead the all-time series with a 127-118 mark, but Iowa holds a 70-55 record in Des Moines.
STRONG AND STEADY: Phillip Evans leads the I-Cubs with a .414 on-base percentage and a .284 batting average (50+AB). The infielder is tied for fourth in the PCL with 37 walks, trailing the league leaders by one, and has only struck out 31 times. Among league players with 150 or more at-bats, Evans and Memphis' John Nogowski (32BB, 19K) are the only two players with more walks than strikeouts.
DEWEES DOES IT AGAIN: Donnie Dewees hit a towering shot to right field last night for his third home run in as many games and has four in his last six contests. This is the longest home run streak for the outfielder. Prior, Dewees had only homered in consecutive games one other time -- July 23-24, 2015 in Short-Season. With eight home runs in 2019, Dewees is one shy of his career high set in 2017 with Double-A Northwest Arkansas.
STREAKING: Jim Adduci extended his hitting streak to a season-best seven games with a 1-for-3 game last night. Through this stretch, Adduci is batting .407 (11-for-27) with four home runs and 12 RBI.
PLAYING WITH FIRE: Since Mark Zagunis was optioned from Chicago, the outfielder has reached base safely in all nine games with Iowa. Zagunis is batting at a .364 (12-for-33) clip with six doubles, four RBI and a .417 on-base percentage.
SHORT HOPS:Dillon Maples' 6.91 ERA is the highest of his minor league career with at least 10 games played since 2013…Iowa set a season high with seven pitchers used last night...Iowa fell to 2-2 in extra innings with the loss last night. Twelve frames is the I-Cubs' longest game of the season.