Rucinski Dazzles in KBO Week Three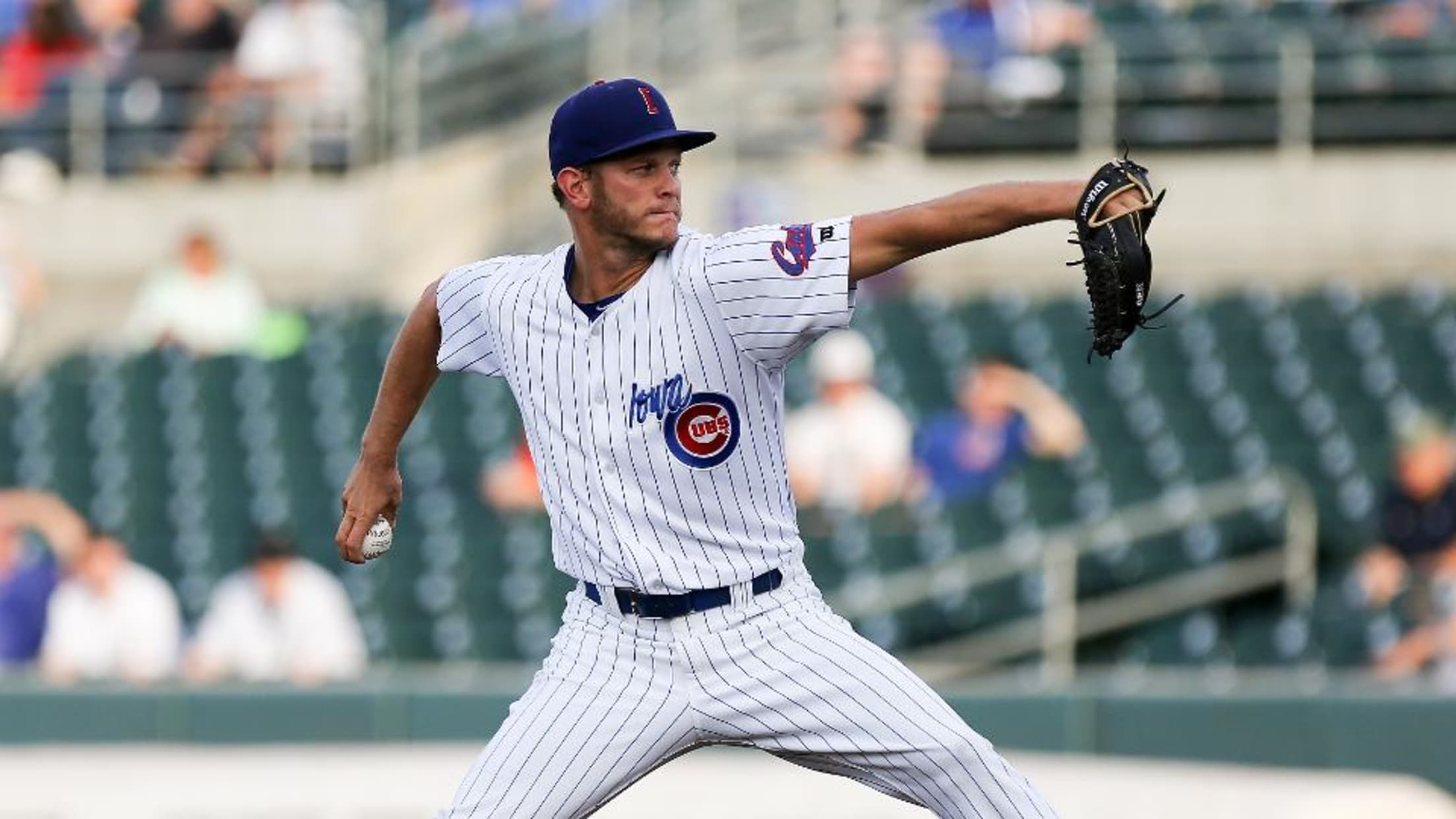 The NC Dinos continue to dominate the Korean Baseball Organization with a 15-3 record. Not far behind, the LG Twins sit in second at 12-6. Five former I-Cubs continue to make their marks on the league through the first three weeks of play. RHP Drew Rucinski — NC Dinos Rucinski
The NC Dinos continue to dominate the Korean Baseball Organization with a 15-3 record. Not far behind, the LG Twins sit in second at 12-6. Five former I-Cubs continue to make their marks on the league through the first three weeks of play.
RHP Drew Rucinski — NC Dinos
Rucinski dazzled with 8.0 scoreless frames on May 23 against Hanwha, while allowing four hits, walking one and striking out nine. Lowering his ERA to 2.49 (7ER/25.1IP) in the process, Rucinski moved up to seventh in the KBO in the category. His 25.1 innings pitched are the second-most in the league.
LHP Eric Jokisch — Kiwoon Heroes
Jokisch continues to power through the KBO, allowing just two earned runs through six frames in his last start on May 23 vs. the Lotte Giants. The two runs actually raised the lefty's ERA from 0.52 to 1.17 — a mark that still ranks third in the KBO. Jokisch is 3-0 overall and has struck out 18 while walking four.
RHP Aaron Brooks — Kia Tigers
Brooks took the win over the SK Wyverns after scattering three runs on seven hits through 6.2 frames. After not walking a batter through his first three outings, Brooks gave up three free passes in the start. The right-hander is 1-1 with a 3.28 ERA (9ER/24.1IP) in four starts overall.
INF Dixon Machado — Lotte Giants
After a hot start that padded his stat line with three home runs through his first five games and 12 RBI through his first seven, Machado is just 5-for-34 (.147) over his last 10 contests. He's beginning to find his groove again with hits in each of his last three games with two doubles, one RBI and one stolen base through this span. The infielder is batting .233 (14-for-69) with four doubles and four home runs on the season.
RHP Casey Kelly — LG Twins
Kelly got the start on May 22 against the KT Wiz and was tagged for four earned runs on seven hits through 6.0 frames. The righty holds a 1-0 record and a 5.79 ERA (9ER/14.0IP) in three starts.
RHP Dan Straily — Lotte Giants
Straily was tagged with the loss on May 20 against the Kia Tigers after allowing five earned runs through as many frames. The righty allowed just six hits in the outing, but added four walks to his line. Straily is 1-2 with a 3.68 ERA (9ER/22.0IP) in four 2020 starts.