September 14 Game Notes: Iowa @ Omaha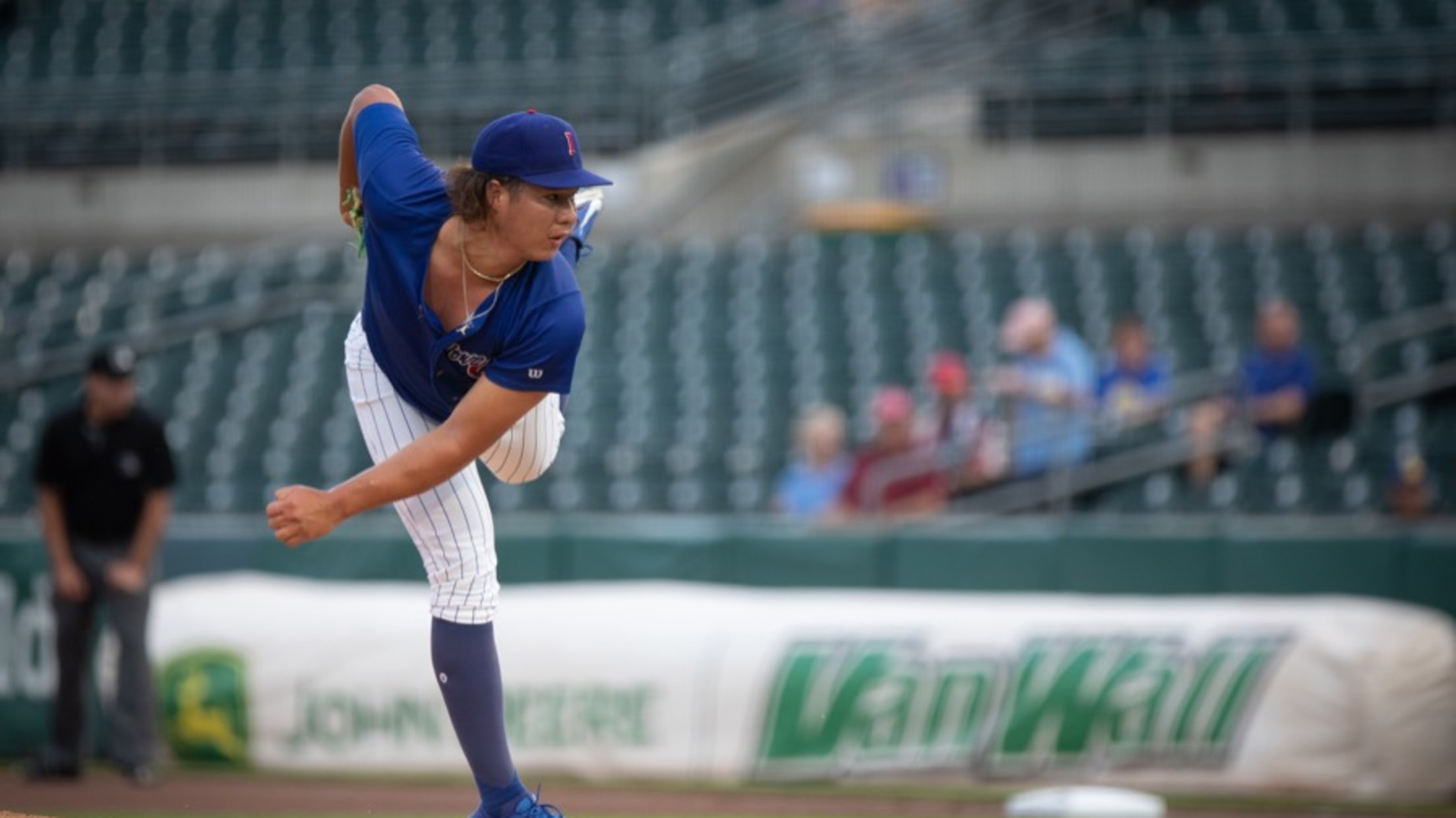 TONIGHT'S GAME: Iowa and Omaha are set to meet for the final six-game series of the year between the two teams, with Omaha currently leading the series 18 games to 12. Ryan Kellogg will take the ball for Iowa, looking for his first win against the Storm Chasers in four
TONIGHT'S GAME: Iowa and Omaha are set to meet for the final six-game series of the year between the two teams, with Omaha currently leading the series 18 games to 12. Ryan Kellogg will take the ball for Iowa, looking for his first win against the Storm Chasers in four appearances. Tonight will mark just his second start against Omaha, currently holding a 9.35 ERA, allowing nine earned runs over 8.2 innings of work. Kellogg is coming off of arguably his best start of the season, spinning 5.2 innings of one-run ball. The lefty allowed just six hits and one walk while striking out a season-high seven batters on Wednesday. Opposite of Kellogg will be Ronald Bolaños for the Storm Chasers. Bolaños is 0-2 with a 4.26 ERA in six starts with Omaha, striking out 24 batters in 25.1 innings pitched. He has made two starts against the I-Cubs, going 0-1 with a 4.27 ERA in those games. The righty has allowed three earned runs on three hits and five walks over his 6.1 innings pitched against Iowa.
FLASH BACK TO 2018: With Nico Hoerner expected to make his second straight start on major league rehab and Brennen Davis expected to make his Triple-A debut, Iowa's lineup could feature both the first and second round picks from Chicago in the 2018 draft. Hoerner, the 24th overall pick in the 2018 draft, is coming back from a right oblique strain that saw him hit the 10-day injured list back on July 29. The infielder played five innings with Iowa on Sunday, going 0-for-2 from the two-hole. He played shortstop defensively, but didn't get a single put-out in his five innings of work. Davis, ranked as Chicago's No. 1 prospect by MLB.com, has played in 84 total games this year. He played in eight with Advanced-A South Bend, and most recently, 76 with Double-A Tennessee. The No. 14 prospect in all of baseball hit 20 doubles and 13 home runs while driving in 36 this year with the Smokies. With both Hoerner and Davis expected to join the roster, it will make five total I-Cubs players on the roster from the 2018 draft. Pitchers Ethan Roberts (4th round) and Blake Whitney (24th round) have pitched in 18 combined games this year for Iowa. The 29th round draft pick from the University of Washington, infielder Levi Jordan is also on Iowa's roster and was selected in the 2018 draft. He is currently hitting .165 (15-for-91) with five doubles, two home runs and 11 runs batted in in 30 games with the I-Cubs.
CRUSHING THE BALL: Trayce Thompson recorded five home runs last series against Toledo, giving him 21 on the year, 13 more than any other active I-Cubs player. The outfielder had his seven-game hit streak snapped on Sunday, going 0-for-3 with a walk, but is hitting .300 in his last eight games. Over that span, he has one double and five home runs with 15 RBI, walking three times for an OBP of .364. He also stole one base on September 7, against Toledo. Over his seven-game hitting streak, Thompson was slugging .926 with an OPS of 1.305, recording two multi-hit games. Five of his seven hits against Toledo were home runs, driving in 10 batters over his last five games. Thompson leads the I-Cubs in both home runs (21) and runs batted in (63). In the month of September, he is hitting .294 (10-for-34) with two doubles, five home runs, 17 RBI and four walks. He has an OBP of .368, a slugging percentage of .794 and an OPS of 1.163.
LIMIT THE DAMAGE: Omaha can do damage offensively quickly, and in multiple different ways. They lead all of Triple-A baseball in both home runs, with 192, and stolen bases with 138. With 192 home runs they have hit 11 more than any other team in Triple-A (Las Vegas, 181) and 22 more than any other team in the Triple-A East, (Durham, 170). They have stolen 14 more bases than the second place Scranton/Wilkes-Barre RailRiders with 124. The Storm Chasers have played 26% (30-of-114) of their games this year against Iowa, and have accounted for 31% (59-of-192) of their home runs on the season and 33% (45-of-138) of their stolen bases this year. If Iowa can limit the long ball and the stolen bases this series, they will give themselves a much better chance to hang with the second-place Omaha Storm Chasers.
DIFFERENT KIND OF START: After starts last week in which both Cory Abbott and Matt Swarmer struck out 10 batters, Luis Lugo did not record one out in his performance on Sunday. The southpaw threw five innings of two-run ball, allowing five hits including a two-run home run in the first inning. Lugo walked three batters and did not strike one batter out for the first time all season. In 17 games with Double-A Tennessee, he averaged four strikeouts per game, and before Sunday's outing was at the same number in his first four games with Iowa. Lugo has spun five or more innings in each of his last four starts, allowing his opponents to score more than two earned runs just one over that stretch.
AGAINST OMAHA: Tonight will mark the start of the final six-game series between Iowa and Omaha, with the Storm Chasers currently leading the season series 18 games to 12. At Werner Park, Iowa is 5-7 this year including taking four-of-six from Omaha the last time they met away from Principal Park. The Storm Chasers are out-scoring the I-Cubs 173-155 in their 30 games played this year, leading them by 26 home runs (59-33), 25 stolen bases (45-20), and five average points (.252-.247). Iowa leads Omaha by four with 46 doubles compared to 42. The I-Cubs will look to break a five-game losing streak to the Storm Chasers after dropping six of seven when the teams met from August 24-29 at Principal Park.
SHORT HOPS: Toledo knocked three home runs against Iowa on Sunday, it marked 100 allowed by starters compared to 70 from relievers...Iowa is currently on a four-game errorless streak, one game away from their season long of five games without an error, set back on May 9-14.