I-Cubs Drop Fifth Straight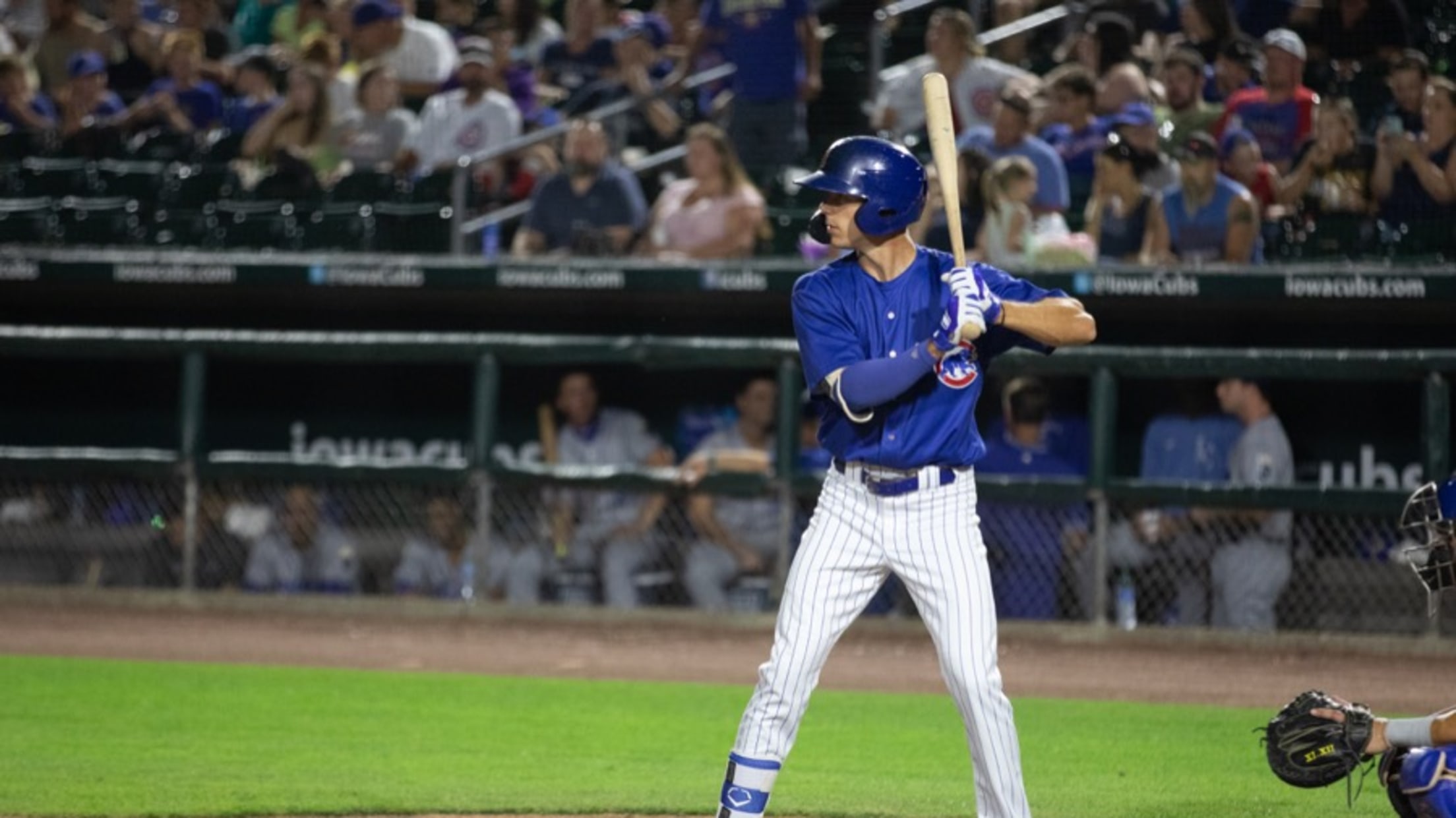 DES MOINES, IA – The Omaha Storm Chasers (70-56) recorded eight extra-base hits to take the first game of their five game series against the Iowa Cubs (51-75), winning 10-5, Wednesday at Principal Park. Omaha took a 2-0 lead with runs in each the second and third innings, but Iowa
DES MOINES, IA – The Omaha Storm Chasers (70-56) recorded eight extra-base hits to take the first game of their five game series against the Iowa Cubs (51-75), winning 10-5, Wednesday at Principal Park.
Omaha took a 2-0 lead with runs in each the second and third innings, but Iowa got back in the game with a two-run shot from Jared Young in the third inning.
The game stayed tied until the fifth, when Omaha put up four runs to take a 6-2 lead. They added two more in the sixth on a home run from Lucius Fox and two more in the seventh highlighted by a home run from Dairon Blanco.
Iowa fought back with a two-run homer from Tyler Ladendorf and an RBI double from Brennen Davis, but ultimately it wasn't enough as the Storm Chasers shut out the I-Cubs for the final two innings, taking the game by a final of 10-5.
POSTGAME NOTES:
• Christopher Morel went 2-for-4 in his first game at Principal Park, his second multi-hit game since joining Iowa's roster on September 22.
• Aneuris Rosario was the only I-Cubs pitcher to not allow a run today, throwing a seven-pitch, scoreless eighth inning.
• Brennen Davis reached base four times today, with three walks and an RBI double. It was his second three-walk game this year, and just the third of his career.
Iowa and Omaha will continue their series with game two of the five-game set tomorrow, with first pitch scheduled for 6:38 pm. For more information and tickets, visit www.iowacubs.com.