Generals Ink Concert Event Agreement With Grand Slam Presents
Five-Year Deal Ensures The Ballpark As Future Concert Venue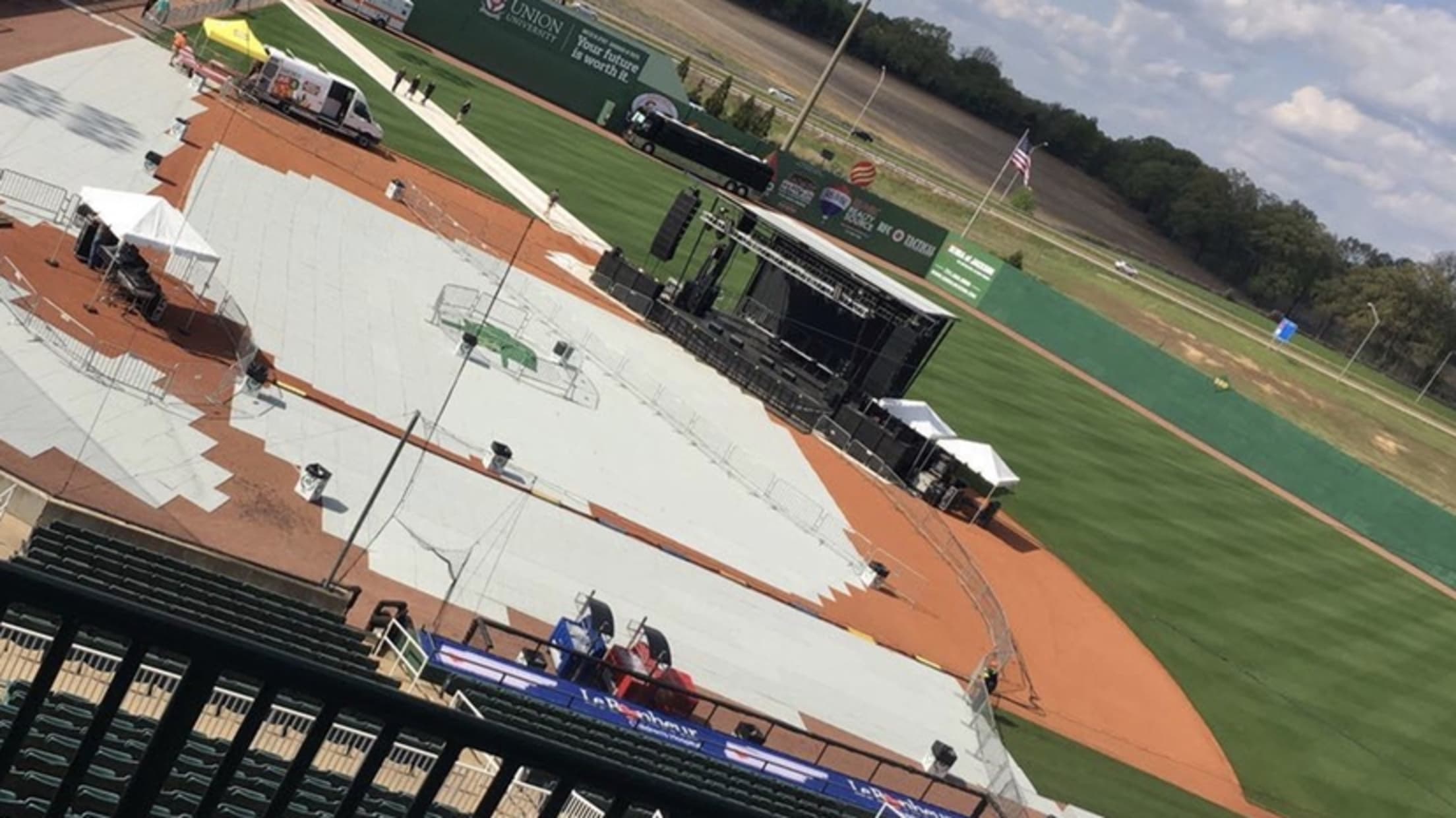 JACKSON, TN - The Jackson Generals have announced the signing of a new five-year partnership with Grand Slam Presents beginning in 2020. The new concert event agreement will continue to feature The Ballpark as a premier entertainment destination, bringing 13 outdoor concerts to the city of Jackson over the next
JACKSON, TN - The Jackson Generals have announced the signing of a new five-year partnership with Grand Slam Presents beginning in 2020. The new concert event agreement will continue to feature The Ballpark as a premier entertainment destination, bringing 13 outdoor concerts to the city of Jackson over the next five years.
"We are excited to partner with Grand Slam Presents as they are a proven leader in the entertainment industry," said Generals GM Marcus Sabata. "The Ballpark at Jackson is a great venue to watch a baseball game but it is also a fantastic concert venue. We look forward to continuing our efforts to bring events that improve the quality of life and provide economic impact to Jackson and West Tennessee."
Over recent years, The Ballpark at Jackson has featured headlining names in the country and pop music industry including Willie Nelson and Allison Krauss in 2019, along with Jake Owen and Nelly in 2018.
"Grand Slam Presents is thrilled about our new partnership with the Jackson Generals. They have a great facility and an excellent staff to work with," said Promoter Denny Baxter. "The Jackson community has shown a commitment to supporting a variety of shows at the ballpark with their recent concert history and we look forward to continuing that success with the presentation of some future quality shows we all can be excited about."
Information on upcoming concerts, headliners, and ticketing will be made available through the Jackson Generals social media channels and at jacksongeneralsbaseball.com.
ABOUT THE GENERALS
The Jackson Generals, a West Tennessee franchise since 1998, are the Double-A minor league affiliate of the Arizona Diamondbacks. The Generals play at The Ballpark at Jackson, Tennessee's 2017 & 2018 Pro Sports Field of the Year. In 2019, Jackson celebrated their third championship in four years, bringing home Southern League titles in 2016, 2018 and 2019. Next June, The Ballpark at Jackson will host the 2020 Southern League All-Star Game. For more information or to purchase 2020 season tickets, call 731-988-5299 or visit JacksonGeneralsBaseball.com.