Fans invited to nominate Community MVPs through Jumbo Shrimp MVP Program
Weekly winners will be celebrated at a 2020 Jumbo Shrimp game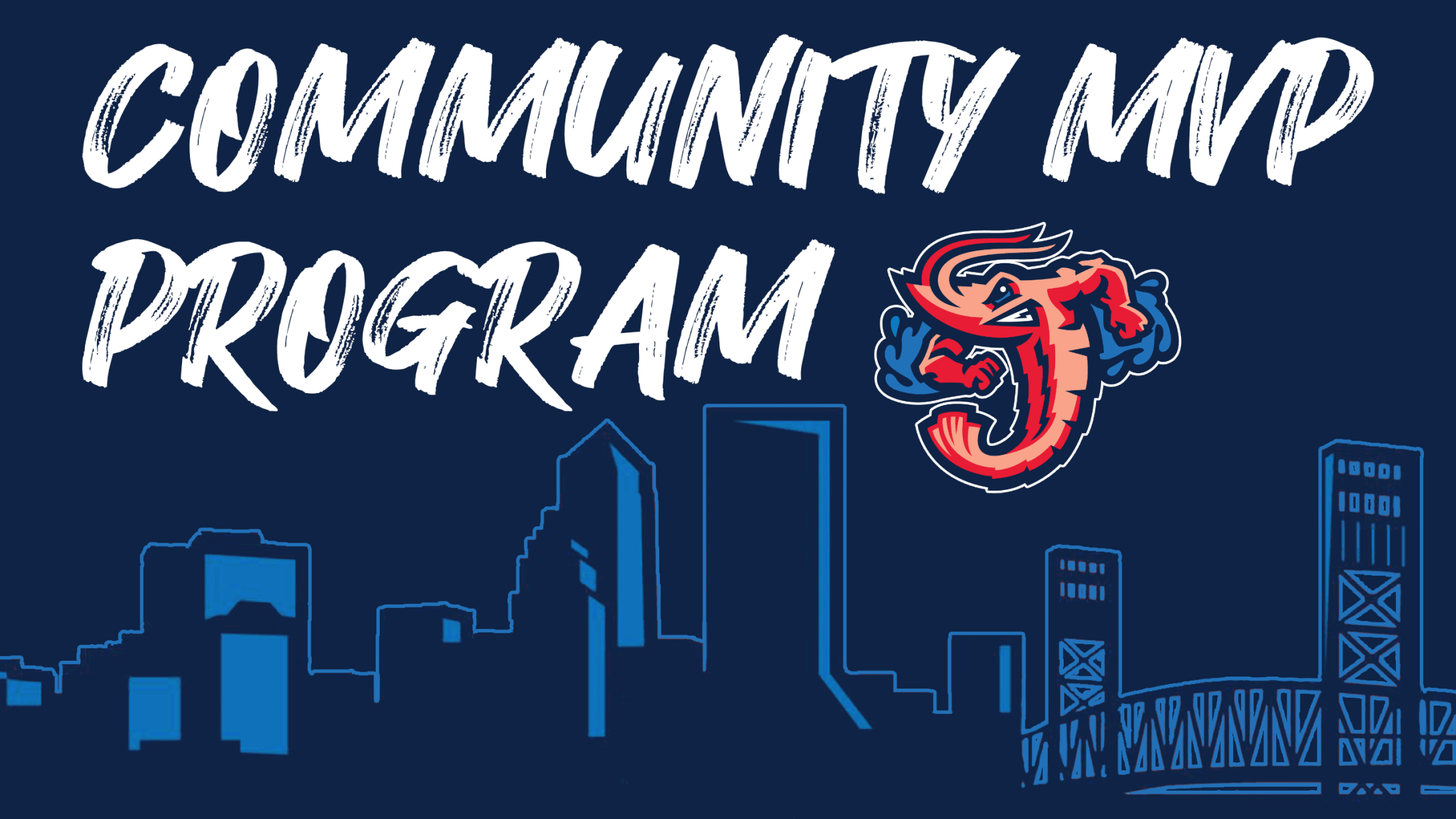 JACKSONVILLE, Fla. – The Jacksonville Jumbo Shrimp are seeking to honor the Most Valuable Players in the Jacksonville and Northeast Florida community, and are asking fans to nominate their own candidates for the club's MVP Program. Each weekly winner will be honored on the Jumbo Shrimp's social media pages and
JACKSONVILLE, Fla. – The Jacksonville Jumbo Shrimp are seeking to honor the Most Valuable Players in the Jacksonville and Northeast Florida community, and are asking fans to nominate their own candidates for the club's MVP Program. Each weekly winner will be honored on the Jumbo Shrimp's social media pages and be celebrated at a 2020 Jumbo Shrimp game.
"During this time of unfortunate illness, loss and uncertainty, our community has been positively impacted by so many extraordinary people – doctors, nurses, technicians, first responders, teachers and other personnel – that have truly made a difference," said Jumbo Shrimp executive vice president/general manager Harold Craw. "These people have been gone above and beyond in such an inspiring way, and hopefully these Community MVPs will enjoy the small thank you our team can offer via our MVP Program."
Fans can nominate candidates by submitting a letter (may also include a photo) to [email protected] about their Community MVP. Fans are asked to include their nominee's contact information so that the Jumbo Shrimp may contact a winner. By submitting the letter and photo to the Jumbo Shrimp, fans authorize the club to post the information to their @jaxshrimp social media sites.
For questions or more information on the Jumbo Shrimp MVP Program, fans are welcome to contact director of community relations Andrea Williams at [email protected].
ABOUT THE JUMBO SHRIMP: The Jacksonville Jumbo Shrimp offer affordable family fun at 121 Financial Ballpark. Their inaugural season garnered the Southern League's Don Mincher Organization of the Year, Promotional Trophy and Jimmy Bragan Executive of the Year, won by General Manager Harold Craw. The club added its second Promotional Trophy in three years following the 2019 season. To experience the excitement with the terrific value of ticket and group options, call the Jumbo Shrimp at (904) 358-2846 or visit www.jaxshrimp.com.