Fans invited to nominate Jumbo Shrimp Budweiser Military Family of the Game
Families to be recognized at 2021 Jumbo Shrimp home games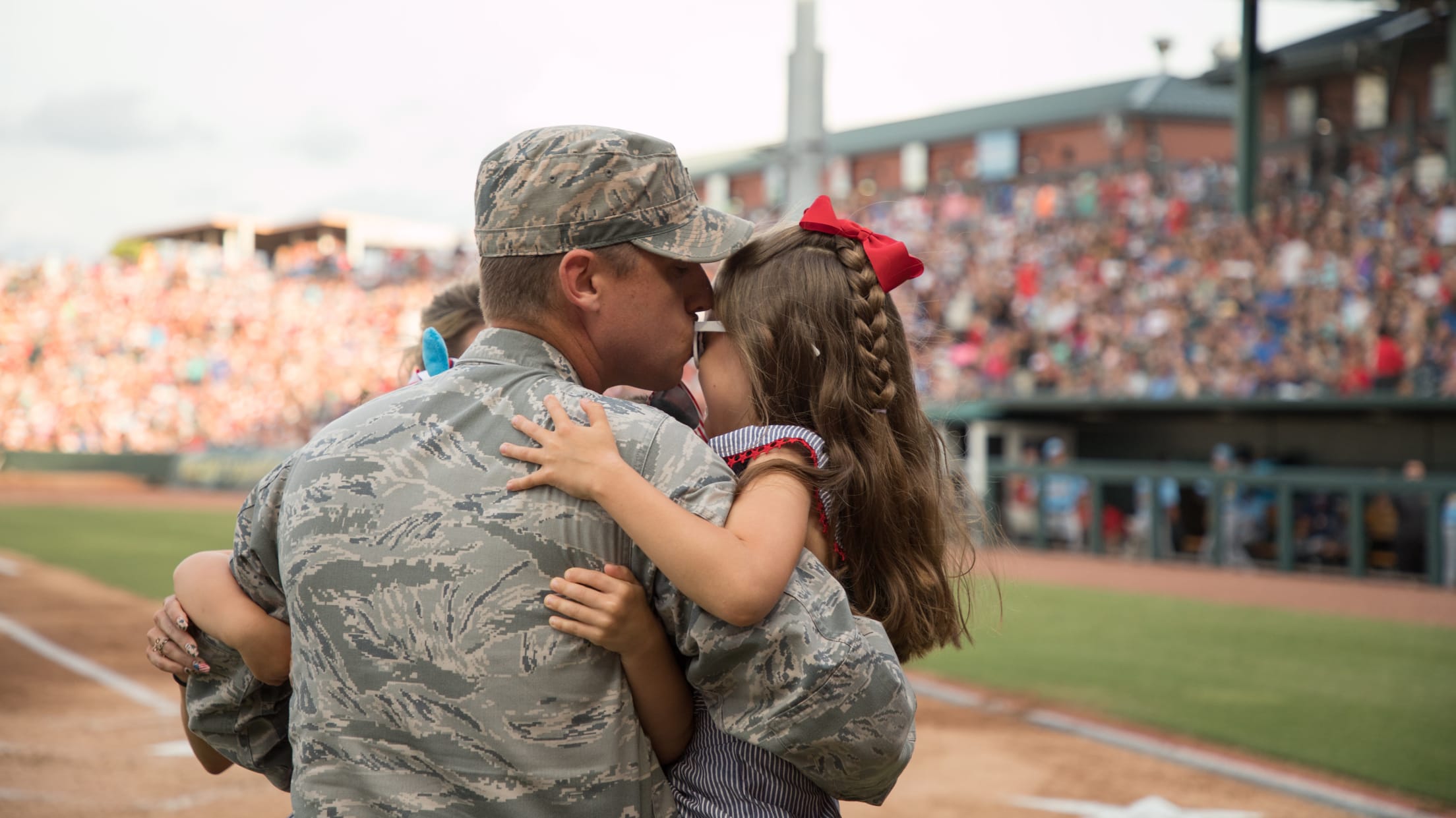 NOMINATE A BUDWEISER MILITARY FAMILY OF THE GAME JUMBO SHRIMP MILITARY APPRECIATION JACKSONVILLE, Fla. – The Jacksonville Jumbo Shrimp are seeking to honor active and retired military, Veterans and their immediate families by continuing the Budweiser Military Family of the Game program throughout the 2021 season presented by FIS. Fans
NOMINATE A BUDWEISER MILITARY FAMILY OF THE GAME
JUMBO SHRIMP MILITARY APPRECIATION
JACKSONVILLE, Fla. – The Jacksonville Jumbo Shrimp are seeking to honor active and retired military, Veterans and their immediate families by continuing the Budweiser Military Family of the Game program throughout the 2021 season presented by FIS.
Fans can nominate candidates by completing a submission form via this link. The Budweiser Military Family of the Game will be honored during 2021 Jumbo Shrimp home games with a public address announcement while they are shown on the 121 Financial Ballpark videoboard.
For questions or more information on the Budweiser Military Family of the Game, fans are welcome to contact Senior Director, Community Engagement Andrea Williams at [email protected].
ABOUT THE JUMBO SHRIMP: The Jacksonville Jumbo Shrimp offer affordable family fun at 121 Financial Ballpark. Their inaugural season garnered the Southern League's Don Mincher Organization of the Year, Promotional Trophy and Jimmy Bragan Executive of the Year, won by general manager Harold Craw. The club added its second Promotional Trophy in three years following the 2019 season. The 2021 season marks the return of Triple-A baseball in Jacksonville. To experience the excitement with the terrific value of ticket and group options, call the Jumbo Shrimp at (904) 358-2846 or visit www.jaxshrimp.com.