Students can win Jumbo Shrimp prizes in Dr. Martin Luther King Jr. essay contest
Jumbo Shrimp contest winner will also receive free tickets for entire class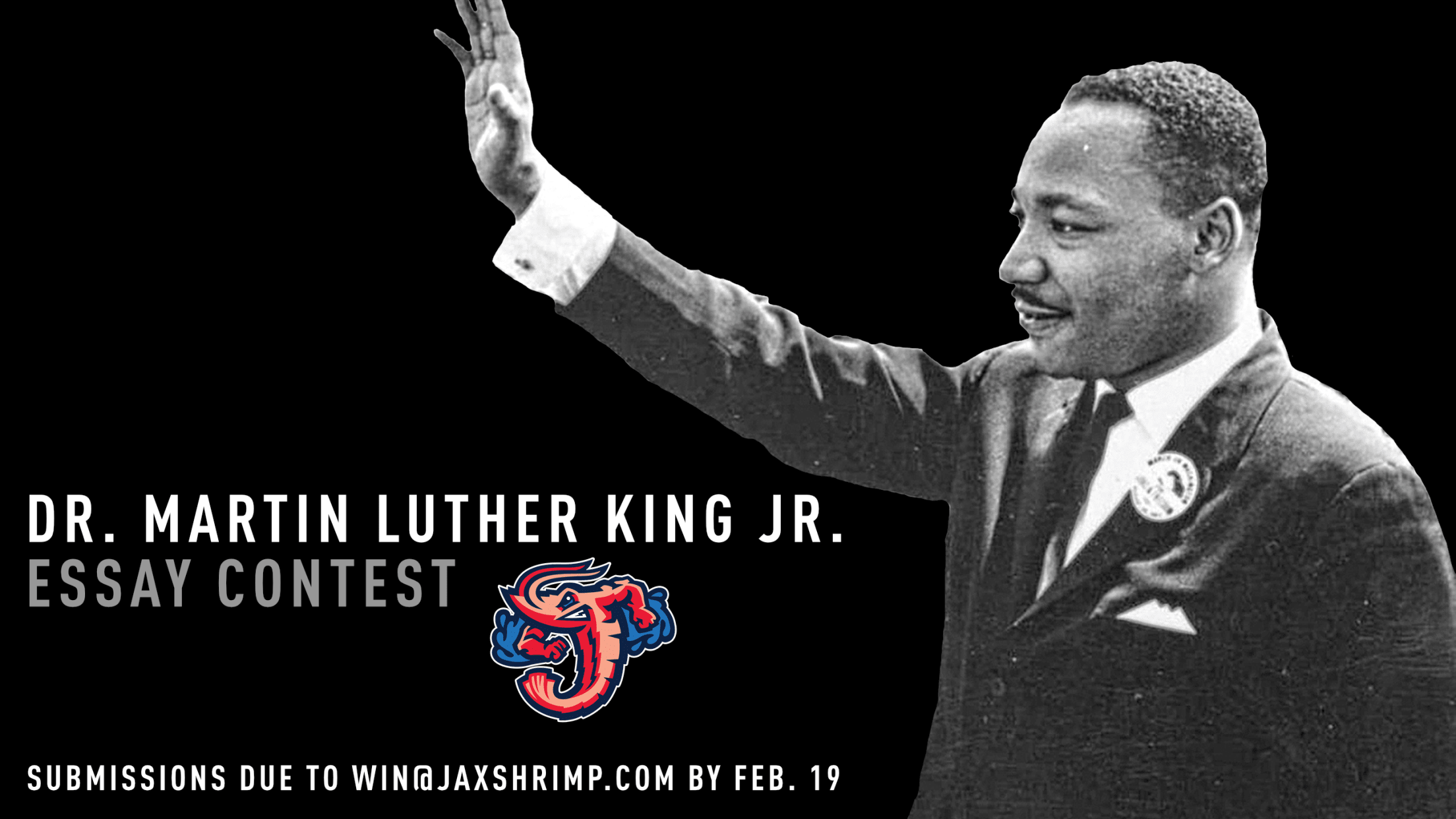 JACKSONVILLE, Fla. – With Black History Month upcoming, the Jacksonville Jumbo Shrimp are asking students what Dr. Martin Luther King Jr.'s "I Have A Dream" speech means to them. The club's essay contest will reward the winning students with Jumbo Shrimp prizes and free tickets for their entire class to
JACKSONVILLE, Fla. – With Black History Month upcoming, the Jacksonville Jumbo Shrimp are asking students what Dr. Martin Luther King Jr.'s "I Have A Dream" speech means to them. The club's essay contest will reward the winning students with Jumbo Shrimp prizes and free tickets for their entire class to attend a Jumbo Shrimp regular season game at 121 Financial Ballpark.
The Jumbo Shrimp's essay contest is open to all K-12 students in Duval County, Clay County and St. Johns County. Submissions will be divided into three categories (Grades K-5, 6-8 and 9-12, respectively). The contest will begin on Martin Luther King Jr. Day at 9 a.m. on Tuesday, January 19. All entries should be submitted by 5 p.m. on Friday, February 19 to [email protected], and must include the student's name, age, grade and school.
Following the submission process, each category will have their respective winners notified by email and announced on Friday, February 26.
For any questions regarding the Jumbo Shrimp's Dr. King "I Have A Dream" speech essay contest, please contact Director of Community Relations Andrea Williams at [email protected].
ABOUT THE JUMBO SHRIMP: The Jacksonville Jumbo Shrimp offer affordable family fun at 121 Financial Ballpark. Their inaugural season garnered the Southern League's Don Mincher Organization of the Year, Promotional Trophy and Jimmy Bragan Executive of the Year, won by general manager Harold Craw. The club added its second Promotional Trophy in three years following the 2019 season. To experience the excitement with the terrific value of ticket and group options, call the Jumbo Shrimp at (904) 358-2846 or visit www.jaxshrimp.com.