Pour Into Summer Wine Festival Comes to ShoreTown Ballpark May 27th & 28th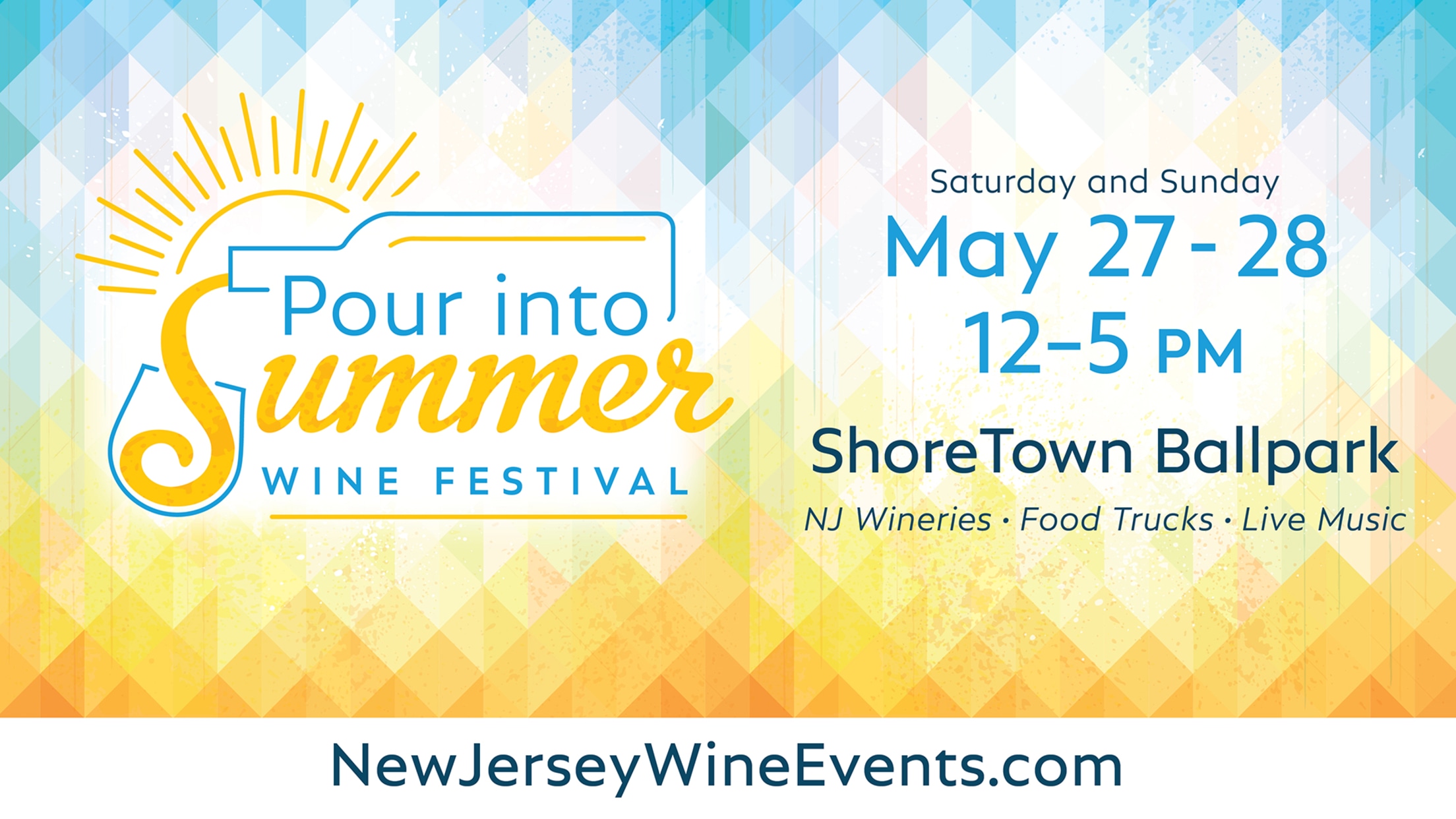 JERSEY SHORE - Get your gloves and wine glasses ready for a home run of a Memorial Weekend! Step up to the plate and join us at the POUR INTO SUMMER WINE FESTIVAL happening on May 27 & 28 at ShoreTown Ballpark! The event runs each day from 12 pm
JERSEY SHORE - Get your gloves and wine glasses ready for a home run of a Memorial Weekend! Step up to the plate and join us at the POUR INTO SUMMER WINE FESTIVAL happening on May 27 & 28 at ShoreTown Ballpark! The event runs each day from 12 pm - 5 pm.
This event is guaranteed to be a grand slam with a lineup of delicious wines from vineyards across the state and food that will make your taste buds feel like they've hit a home run. With great live music and artisan crafters, this festival is sure to knock it out of the park.
CLICK HERE for tickets and additional information.
Advance tickets are $20 and day-of tickets are $25 and include a souvenir wine glass plus sampling!
Please Note: The Pour Into Summer Wine Festival is not affiliated with the Jersey Shore Wine Festival, which was previously held at this location.
Participating NJ Wineries:
Wagonhouse Winery
The Vintner's Wife
Chestnut Run Farms
Villari Vineyards
Valenzano Winery
Plagido's Winery
DiMatteo Vineyards
Cedar Rose Vineyards
Angelico Winery
Four Sisters Winery
(more wineries to be added)
Food Trucks include Meat Wagon BBQ and Wholly Bowls with more to be added as well.
For more on the Pour Into Summer Wine Festival, click here.
-Jersey Shore BlueClaws-