Rott Delivers Walk-Off, Claws Comeback to Win 5-4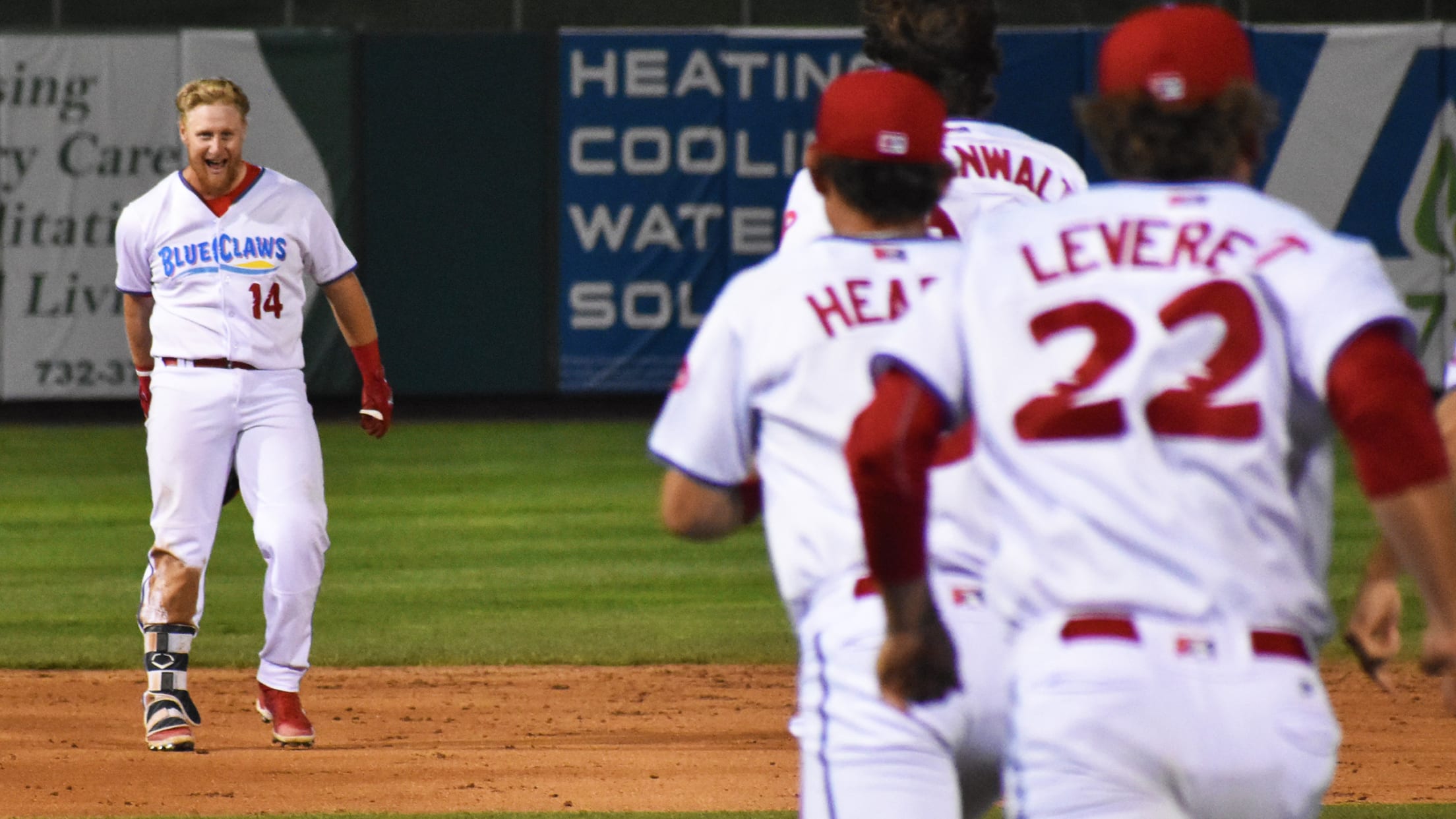 JERSEY SHORE, NJ - Rudy Rott capped a three-run ninth inning with a two-run double to cap a 5-4 BlueClaws comeback win on Saturday night at FirstEnergy Park. The BlueClaws were trailing 4-0 after seven innings and 4-2 entering the ninth inning as Rott penciled in Jersey Shore's second walk-off
JERSEY SHORE, NJ - Rudy Rott capped a three-run ninth inning with a two-run double to cap a 5-4 BlueClaws comeback win on Saturday night at FirstEnergy Park. The BlueClaws were trailing 4-0 after seven innings and 4-2 entering the ninth inning as Rott penciled in Jersey Shore's second walk-off win of the year.
The BlueClaws (12-16) have taken three of the first five from Brooklyn (9-17) and won their second walk-off game of the season. The BlueClaws previous walk-off win came on May 22nd on a Jonathan Guzman single against Winston-Salem.
Ronny Mauricio opened the scoring with a three-run home run for Brooklyn in the first inning. Mauricio, who has homered twice this week, brought in Antoine Duplantis and Zach Ashford to give the Cyclones a 3-0 lead three batters into the game.
Joe Genord added his sixth home run of the season with one out in the fourth inning to put Brooklyn up 4-0.
BlueClaws starter Kevin Gowdy went five innings, allowing four runs on seven hits, striking out seven without walking a batter.
Trailing 4-2, the BlueClaws got on the board in the eighth inning on a two-run home run from Nate Fassnacht, his second home run of the season.
Mike Adams threw a scoreless ninth to earn his first professional victory. Mitch Ragan (0-1) gave up the three runs in the ninth.
The BlueClaws did not get their first hit until Logan O'Hoppe doubled with one out in the seventh inning.
-Jersey Shore BlueClaws-