Hammerheads beat Daytona for second consecutive series win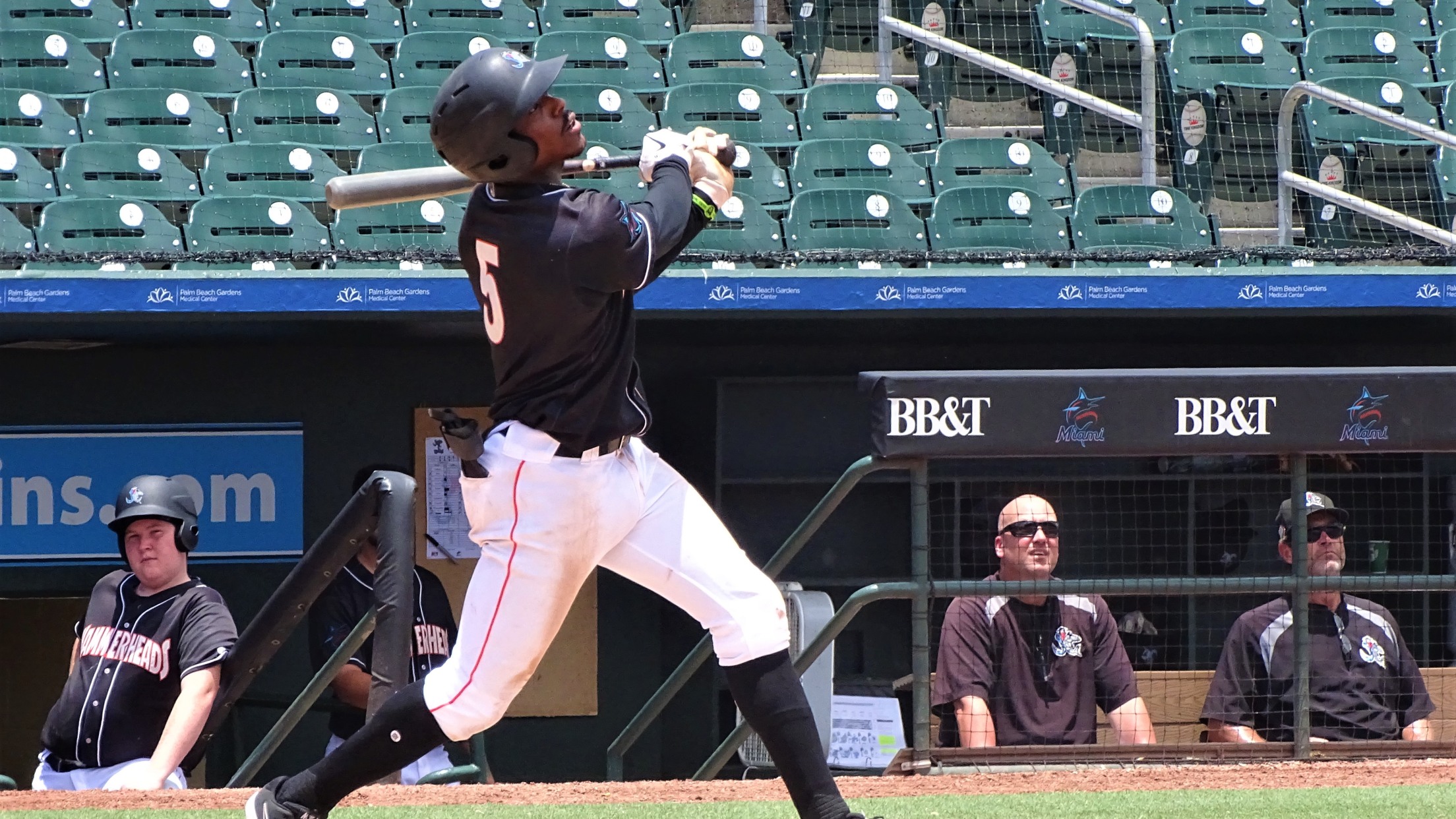 In the third and final game of a home series against the Daytona Tortugas, Demetrius Sims continuing offensive streak helped propel the Hammerheads to a 4-3 victory, giving them two out of three for the series.Taylor Braley pitched a commendable 6.2 innings in his seventh start of the season. He
In the third and final game of a home series against the Daytona Tortugas, Demetrius Sims continuing offensive streak helped propel the Hammerheads to a 4-3 victory, giving them two out of three for the series.
Taylor Braley pitched a commendable 6.2 innings in his seventh start of the season. He made quick work of the Tortugas in the 1st, 3rd, 4th and 5th innings, but a tough two-run 2nd inning and a little trouble in the 6th put three runs on his line. He finished with eight hits, three earned runs, zero walks and four strikeouts.
With just five hits, the Hammerheads offense scored four runs to beat out Daytona.
The true scoring star of this morning's game was Demetrius Sims, who played a part in all four Jupiter runs. The new addition recorded the first run of the game, hitting a triple then crossing the plate off an RBI single from Riley Mahan. The shortstop also knocked the crucial two-run homer in the 6th and the RBI sac fly in the bottom of the 8th that batted in Jhonny Santos and gave the Hammerheads the lead.
Since coming up from the Clinton Lumberkings on Thursday, the 23-year-old is batting an incredible 0.636 with a 0.667 OBP, 1.455 SLG and 2.121 OPS. Sims has already hit two homeruns, a double and a triple in his four games with the Hammerheads.
Sean Guenther earned the win for the Hammerheads with a hitless and scoreless 1.1 innings of relief. Alejandro Mateo shutout Daytona in the ninth to lock in the win.
The Hammerheads are heading out on a seven day road trip, starting with a four-game series against Clearwater.