Hammerheads close out May with walk-off win against Daytona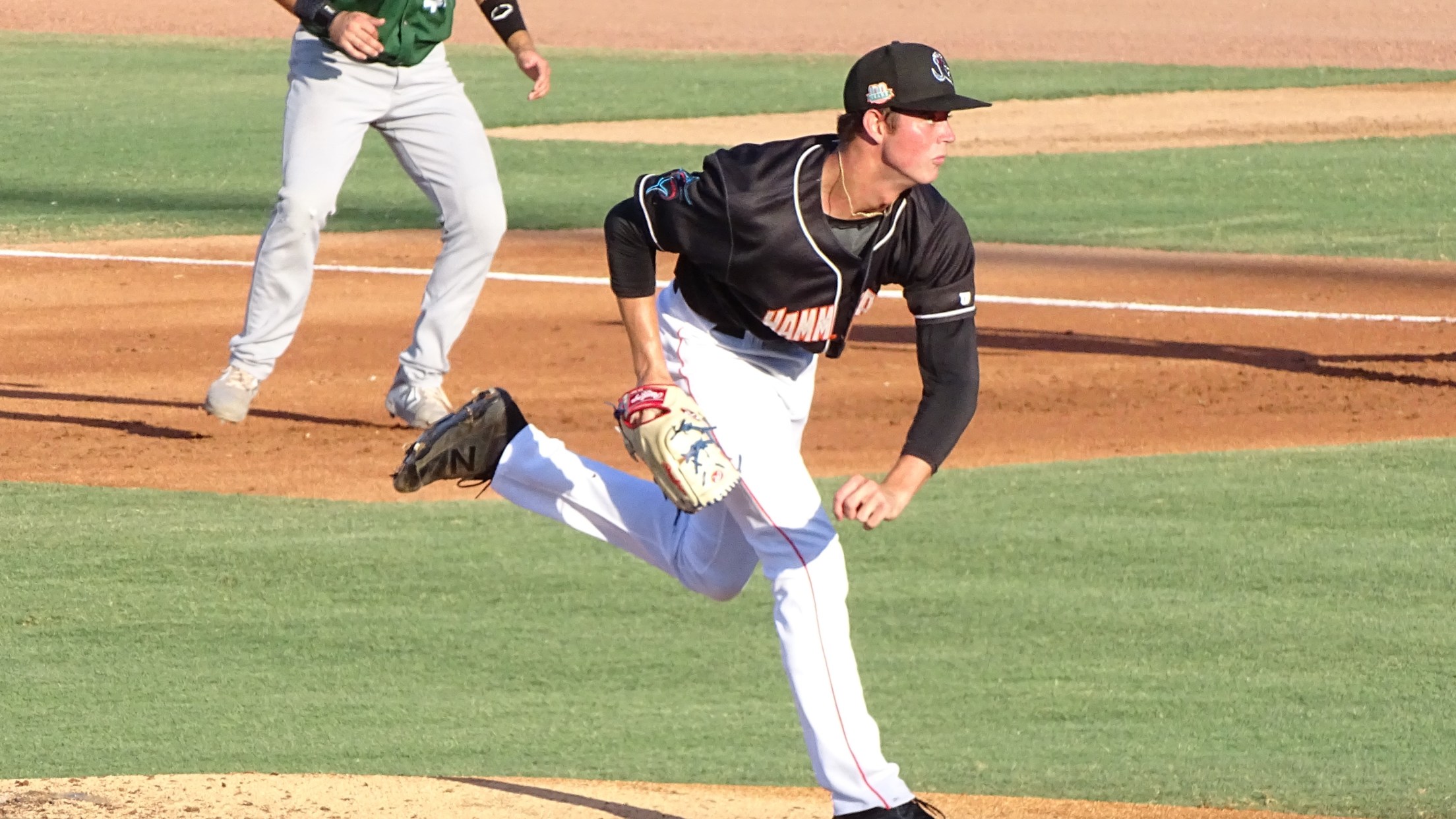 The Jupiter Hammerheads pulled off a narrow 2-1 victory in a ninth-inning nailbiter against the Daytona Tortugas in their series opener at home Friday night.Will Stewart had a successful start on the mound, allowing just one run over six total innings pitched. He worked efficiently to retire the twenty-one batters
The Jupiter Hammerheads pulled off a narrow 2-1 victory in a ninth-inning nailbiter against the Daytona Tortugas in their series opener at home Friday night.
Will Stewart had a successful start on the mound, allowing just one run over six total innings pitched. He worked efficiently to retire the twenty-one batters he faced, throwing 67 pitches, walking only one and limiting the Tortugas to four hits.
Joe Gunkel pitched three stellar scoreless innings to close the game, allowing just one hit and striking out three to give Jupiter the opportunity to win in the bottom of the ninth.
The Hammerheads bookended the game with runs in the 1st and 9th. Both came off fielder's choice RBIs from Nick Fortes, who has had productive plate appearances since returning from the IL on May 17th.
Lazaro Alonso continued his offensively impressive May as well, going 2-3 with a double this evening. After tonight, Alonso finished out May bounds ahead of his 0.158 April average with a 0.351 average, 0.450 OBP, 7 doubles, 3 homeruns and 16 RBIs for the month.
Isael Soto and Víctor Víctor Mesa also went 2-4 and Mesa scored both of the Hammerheads' two runs, including the game-winner.
This victory was the first win at home since May 11th and extends Jupiter's current win streak to three games. Jupiter will rebrand as the Loggerheads tomorrow in benefit of Loggerhead Marinelife Center and continue the series against Daytona at 5:30pm at Roger Dean Chevrolet Stadium. For tickets, visit jupiterhammerheads.com/tickets.