Hammerheads inch closer in third loss to Clearwater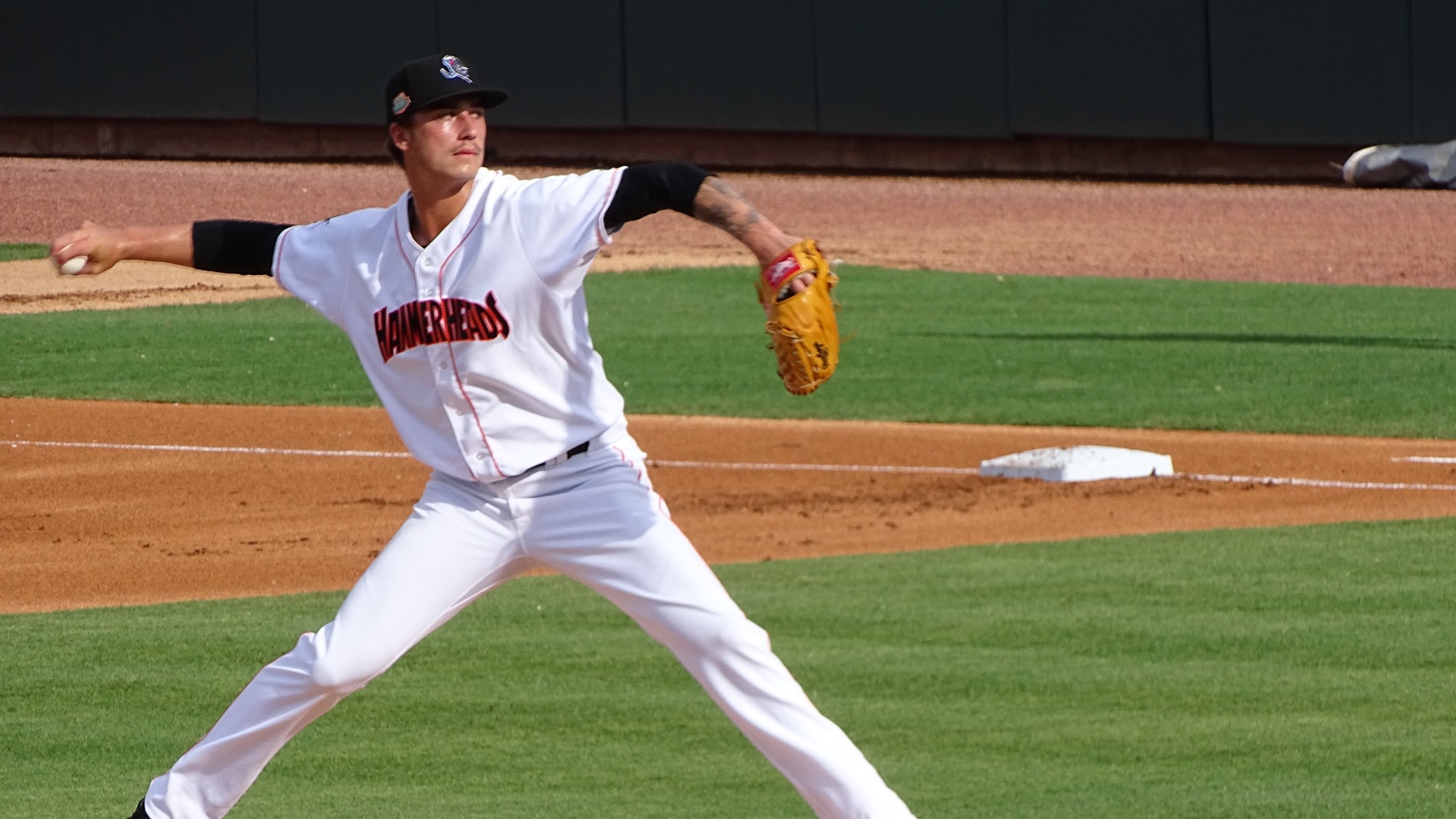 After four one-run games, the Hammerheads finally scored twice, but it still wasn't enough for the W and they fell to Clearwater, 4-2. Jordan Holloway once again threw a solid start to limit the Threshers. The 22-year-old right-hander allowed more runners on base than normal, with five hits, the most
After four one-run games, the Hammerheads finally scored twice, but it still wasn't enough for the W and they fell to Clearwater, 4-2.
Jordan Holloway once again threw a solid start to limit the Threshers. The 22-year-old right-hander allowed more runners on base than normal, with five hits, the most batters have ever gotten on Holloway, and four walks. Even with the pressure of runners on base, the Marlins #13 prospect still limited himself to just one earned run over 5.2 innings, which was batted in after he left the mound.
The Hammerheads showed promise when they were the first on the board in the fourth, but overall they continued to struggle getting runners across home plate.
Even with batters like Riley Mahan going 3-5 and three doubles from Mahan, James Nelson and Nick Fortes, they only recorded two runs. After his double, Fortes scored off a passed ball and Nelson's double batted in Mahan in the ninth. At the end of the night, they left twelve on base total.
Despite the low-run production, parts of the lineup have made strides in May. Since coming back from the IL, Fortes has batted 0.360 with two doubles, two triples and four RBI. Mahan has also been one to watch recently, hitting 9-22 over the last five games.
After Holloway left the mound, the Threshers hit a 2-run homer off Vincenzo Aiello and a solo homerun off Alejandro Mateo in the sixth and ninth respectively. An RBI double in the sixth accounted for the fourth run. Aiello finished with 2 IP, 3 H, 2 ER and 1 K. Mateo finished with 1.1 IP, 2 H, 1 ER and 2 K.
The Hammerheads look to end their 8-game losing streak tomorrow in their final game against the Threshers at 1:00pm at Roger Dean Chevrolet Stadium.