Hammerheads take a close loss to Clearwater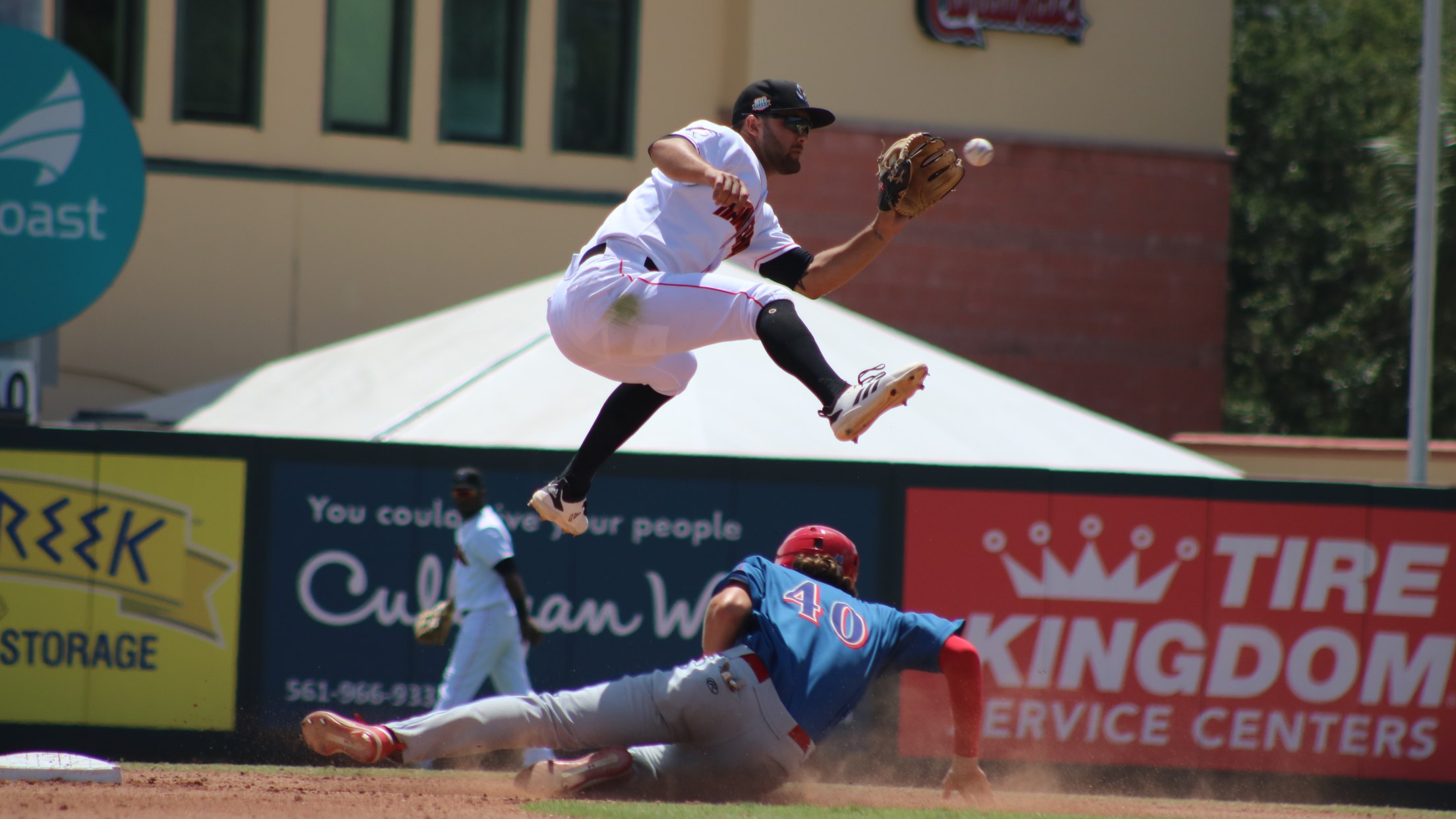 A quality start and some quality hits weren't enough for the Hammerheads to beat Clearwater on Friday morning and they lost again, 3-1. After a few rough starts in the past month, Will Stewart bounced back in today's game. Over seven innings the lefty allowed just two runs. He finished
A quality start and some quality hits weren't enough for the Hammerheads to beat Clearwater on Friday morning and they lost again, 3-1.
After a few rough starts in the past month, Will Stewart bounced back in today's game. Over seven innings the lefty allowed just two runs. He finished with a respectable line: 7 IP, 7 H, 2 R, 2 ER, 1 BB and 5 K. He was credited the loss, but the Alabama native threw a start more reminiscent of his impressive pitching earlier on in the season.
Riley Mahan, Lazaro Alonso, Nick Fortes and Connor Grant have all hit well in the past few weeks and continued to deliver at the plate tonight. Fortes went 2-3 with a double and RBI single that tied the game up in the fourth, 1-1.
Gunnar Schubert went 2-4 and Alonso knocked a double in the ninth to try and rally for the win, but the Threshers handled the next three batters to finish the game, 3-1 Threshers.
Daniel Castano pitched the last two innings of the game and allowed two hits the third and final Clearwater run.
The Hammerheads continue their series against the Threshers tomorrow night at 5:30pm at Roger Dean Chevrolet Stadium. For tickets, go to jupiterhammerheads.com/tickets.