Vallimont impresses in Hammerheads loss to Charlotte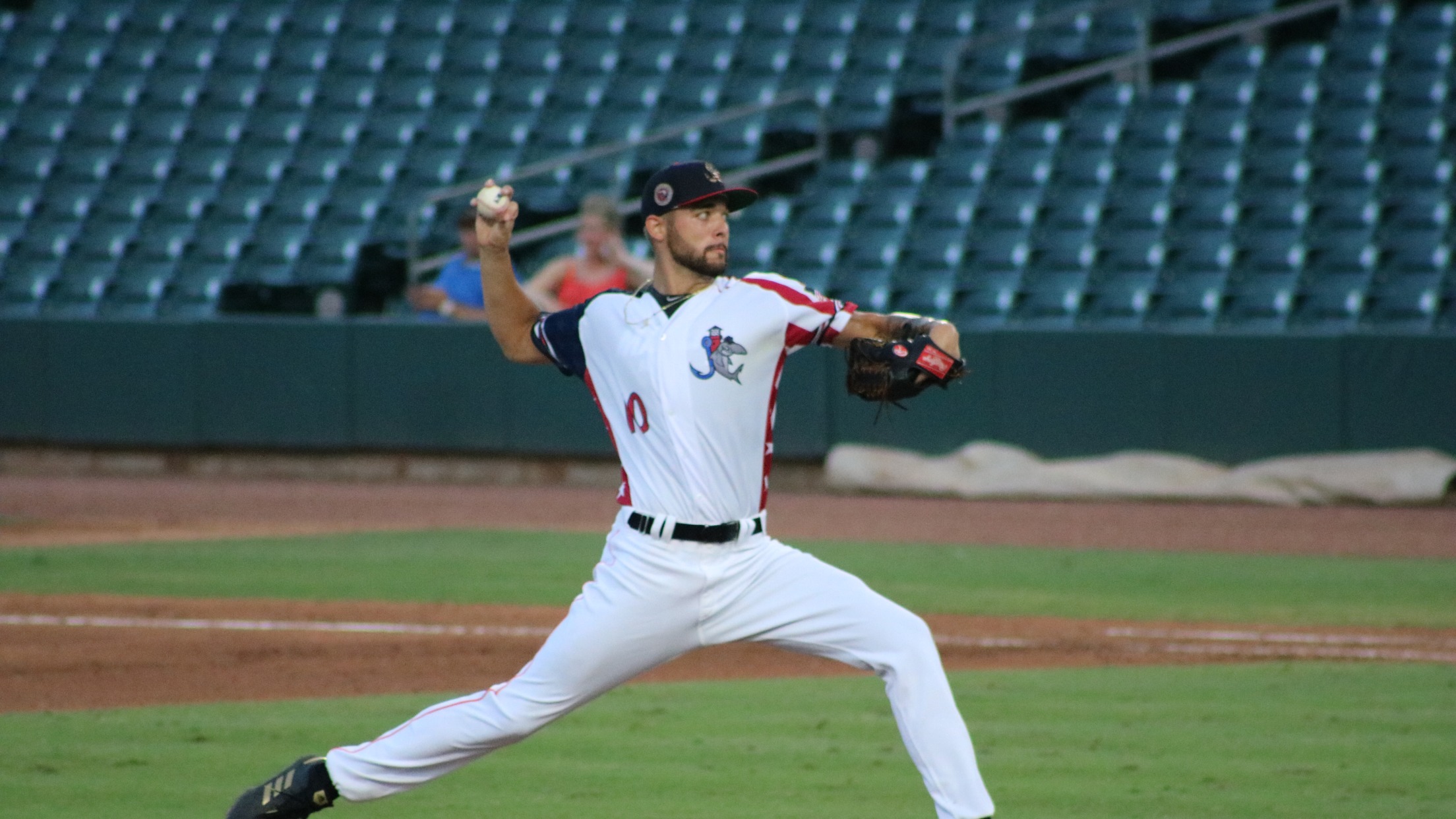 Despite an excellent start from Chris Vallimont, the Hammerheads lost 3-0 to the Charlottes Stone Crabs in game two of a four-game series. Vallimont, a second-half addition from Clinton, pitched seven scoreless innings with a notable nine strikeouts. He finished with three walks, two of which put him in a
Despite an excellent start from Chris Vallimont, the Hammerheads lost 3-0 to the Charlottes Stone Crabs in game two of a four-game series.
Vallimont, a second-half addition from Clinton, pitched seven scoreless innings with a notable nine strikeouts. He finished with three walks, two of which put him in a tough bases-loaded situation in the 3rd, but managed to hold off the Stone Crabs for the duration of his start.
The Hammerheads offense only connected four times. Víctor Víctor Mesa went 2-4 with a double, and a single from Nick Fortes and double from Micah Brown were the only two other hits.
Cold bats and some unfortunate pick-offs shut down the Hammerheads scoring opportunities, leaving them with zero runs for the night.
Ultimately a tough top of the ninth for Cason Sherrod gave the Crabs three anticlimactic runs for the win. Colton Hock limited the damage with three quick outs, but the Hammerheads didn't respond in the bottom of the inning and took the loss.
Game three starts at 5:30pm tomorrow night at Roger Dean Chevrolet Stadium. For tickets, visit jupiterhammerheads.com/tickets.