Super Suite
Our ballpark is the perfect destination for year-round events! Whether it's a holiday party, luncheon or formal dinner, the Cougars' Super Suite can provide premium amenities and customer service, complete with a picturesque view of the field. The room is flexible enough to accommodate anywhere between 35-200 people. Let us provide one of the ballpark's hidden jewels and do the work in making your event a memorable one from start to finish. Those renting the Super Suite will work 1-on-1 with a Cougars event planner to ensure that your special event is a success.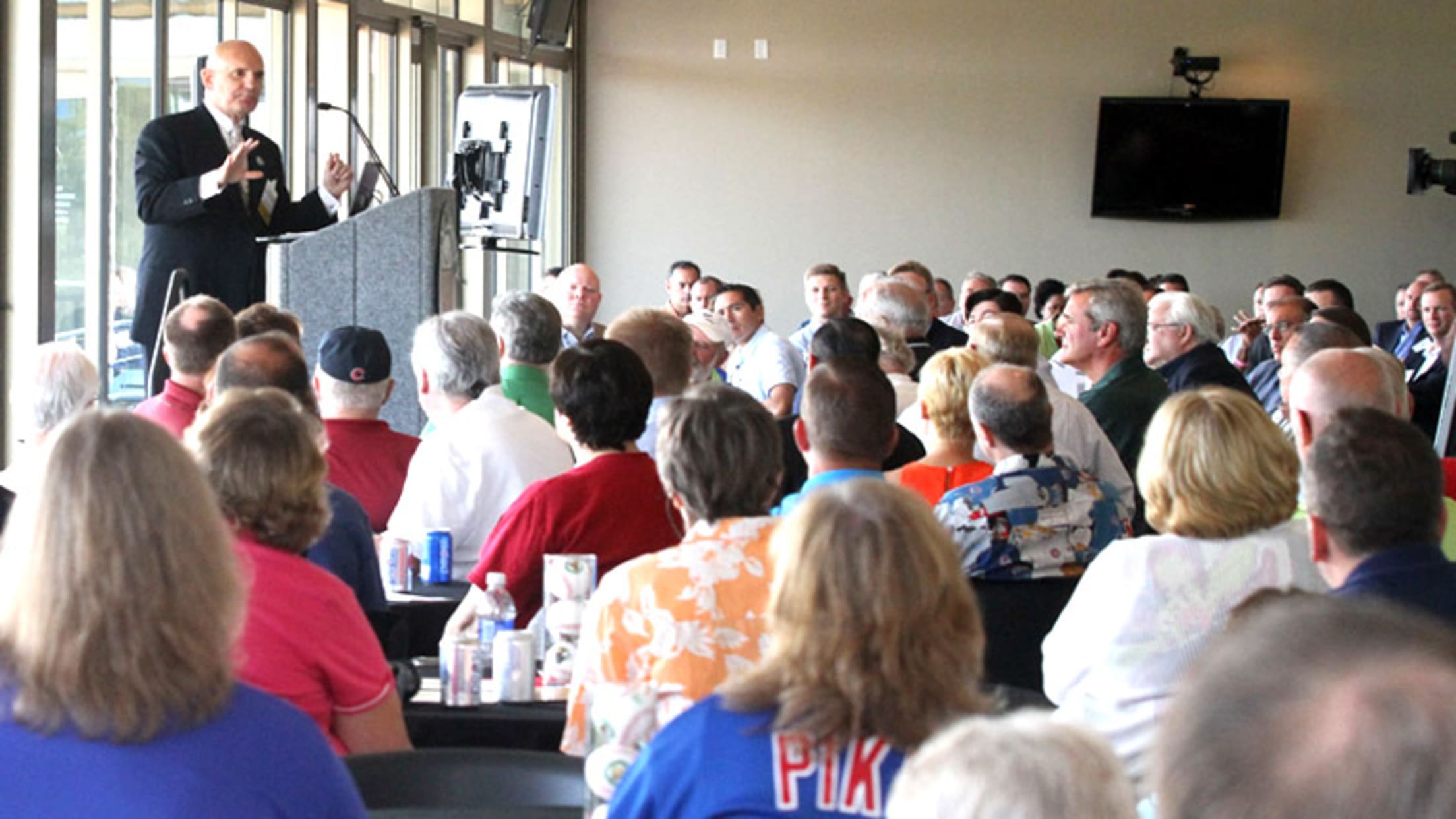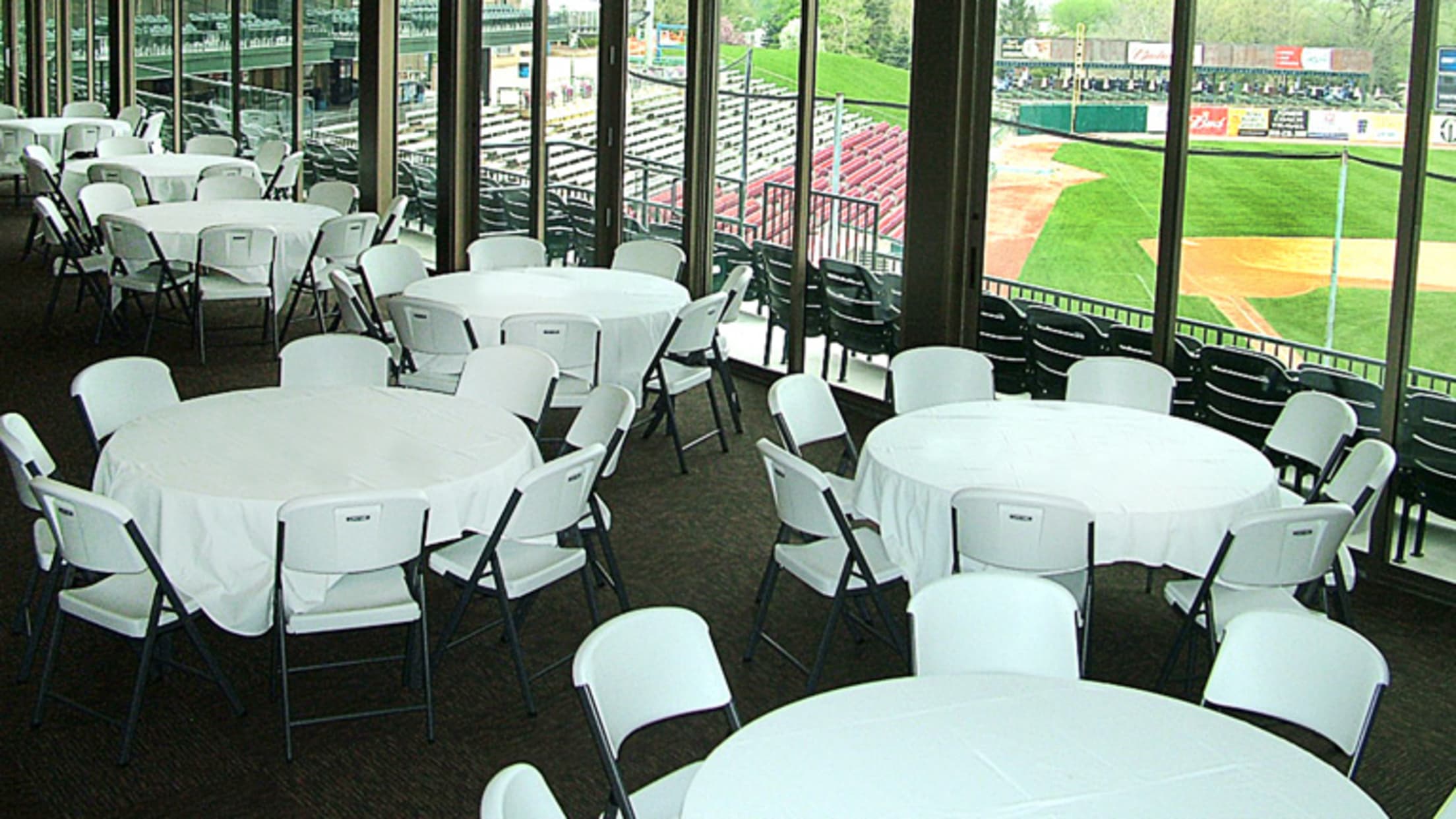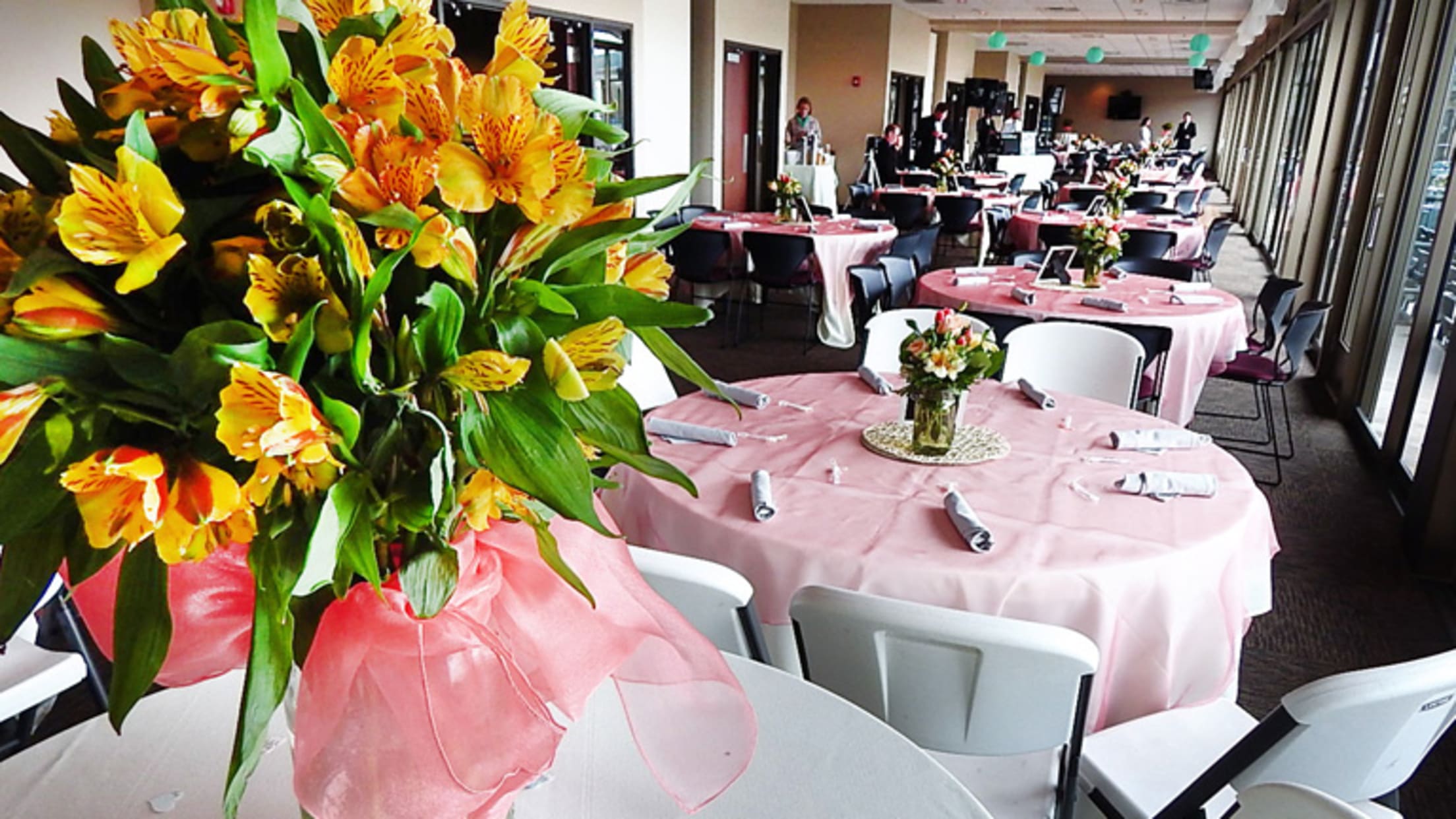 Cougars Archive Conference Center
Year-round rentals also include our Conference Center adjacent to the Super Suite - complete with wireless internet access, teleconferencing capabilities and other audio/visual needs. Working 1-on-1 with a Cougars event planner, groups may choose from various menus including breakfast, lunch and dinner options. We can also offer several different customizable seating layouts - view the samples below to see what's best for your group and we'll do the rest.
Conference Room Seating Layouts can be arranged in several different ways including U-Shaped, Classroom Style and Theatre Style. Additional seating layouts available to best suit your group.
Here's what some groups had to say about their experience:

Not only were the rooms spacious and comfortable, but the staff and catering were outstanding! 
- Shonna Cygen, Executive Director, MDA Downers Grove District

The lunch buffet was outstanding that we had set up for our luncheon. The conference room was very spacious, private, and quiet for our meeting.
- Vince Tindal, Regional Sales Director (SW Chicago/Northern Indiana), GNC
The customer service they provide, friendly faces and all that they do to accommodate the fans is very much appreciated. 
- Leticia Forrest, GE Commercial Distribution Finance Corporation

The Cougars did all they could to make our outing the best it could be. Our staff is already talking about next year.
- Michael Contreras, Geneva Park District