Cougars Ballpark Beer Fest Scheduled for May 11
Fans will be able to sample Tangled Roots and over 20 additional breweries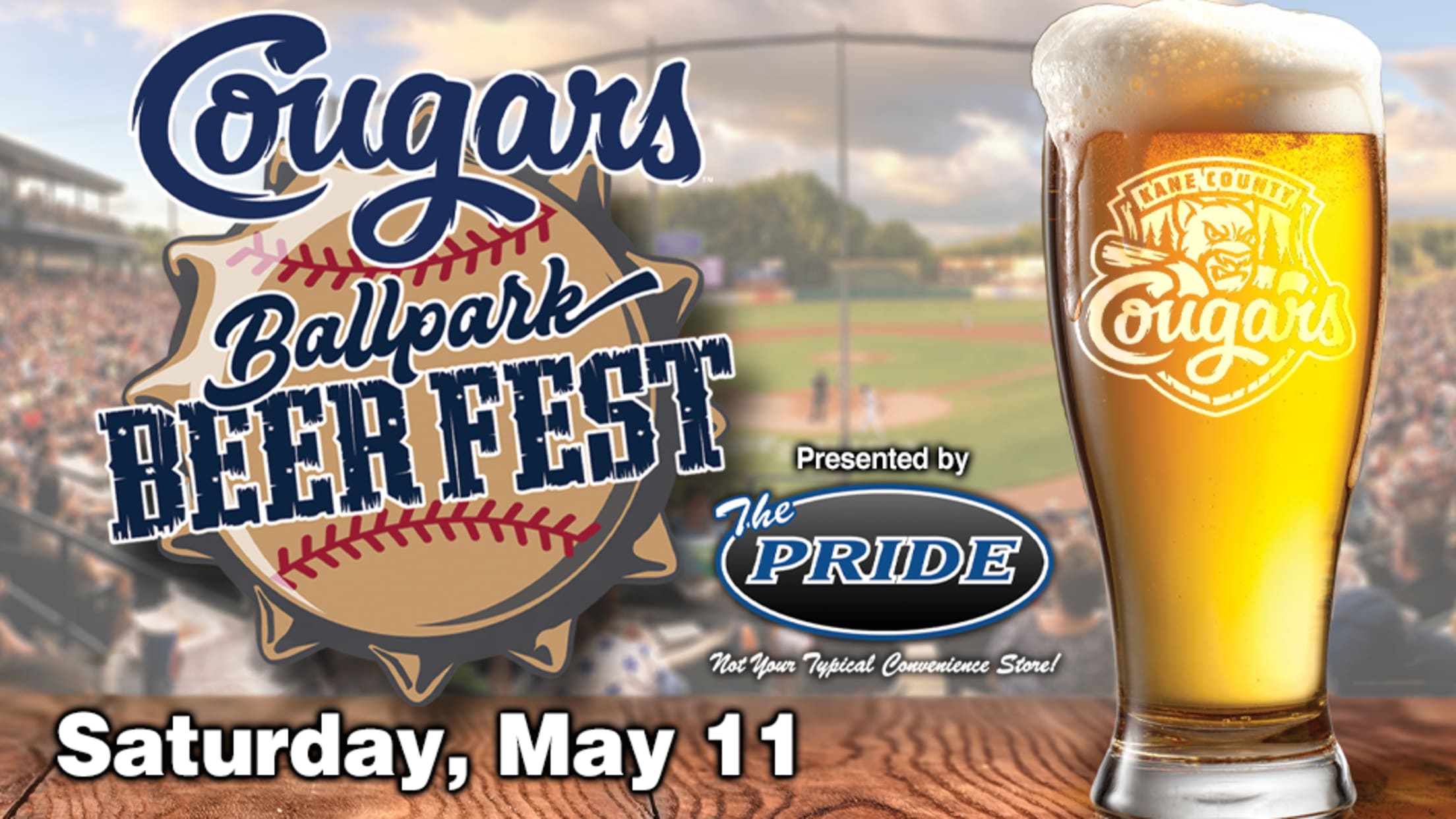 GENEVA, Ill. - The Kane County Cougars have announced that the Ballpark Beer Best, presented by The PRIDE Stores, will take place at Northwestern Medicine Field on Saturday, May 11 from Noon to 4 PM. Those attending the event will have the opportunity to sample the Cougars 108 Double Stitch
GENEVA, Ill. - The Kane County Cougars have announced that the Ballpark Beer Best, presented by The PRIDE Stores, will take place at Northwestern Medicine Field on Saturday, May 11 from Noon to 4 PM. Those attending the event will have the opportunity to sample the Cougars 108 Double Stitch Ale, created by Tangled Roots, as the team takes on the Lansing Lugnuts at 1 PM.
A special ticket is needed for the event and is now available at kccougars.com or by calling the box office at 630-232-8811. Tickets may also be ordered in person during normal business hours. Individual tickets are priced at $45 when purchased in advance and $55 on the day of the event. A designated driver option is also available for $20 that includes the souvenir glass with unlimited water and soda.
Attendees will receive 18 three-ounce samples of various craft beers in their souvenir beer glass from popular brewers including the Cougars official craft beer sponsor, Tangled Roots, while watching the game from the outfield deck.
For all the up to date promotional information on your Cougars, follow the team on Facebook, Twitter and Instagram.
About the Kane County Cougars
The Cougars, Class-A Minor League affiliate of the Arizona Diamondbacks, have been at the forefront of family-friendly entertainment since 1991. In 2015, the franchise became the first Class-A team in Minor League Baseball history to welcome 11 million fans through the gates. A total of 175 former Cougars have reached the Major Leagues including Miguel Cabrera, Nelson Cruz, Josh Beckett, Adrian Gonzalez and Kyle Schwarber.

***