Cougars Rank #6 in Charitable Giving Among All MiLB Teams
MiLB Charities released reported giving for all 160 teams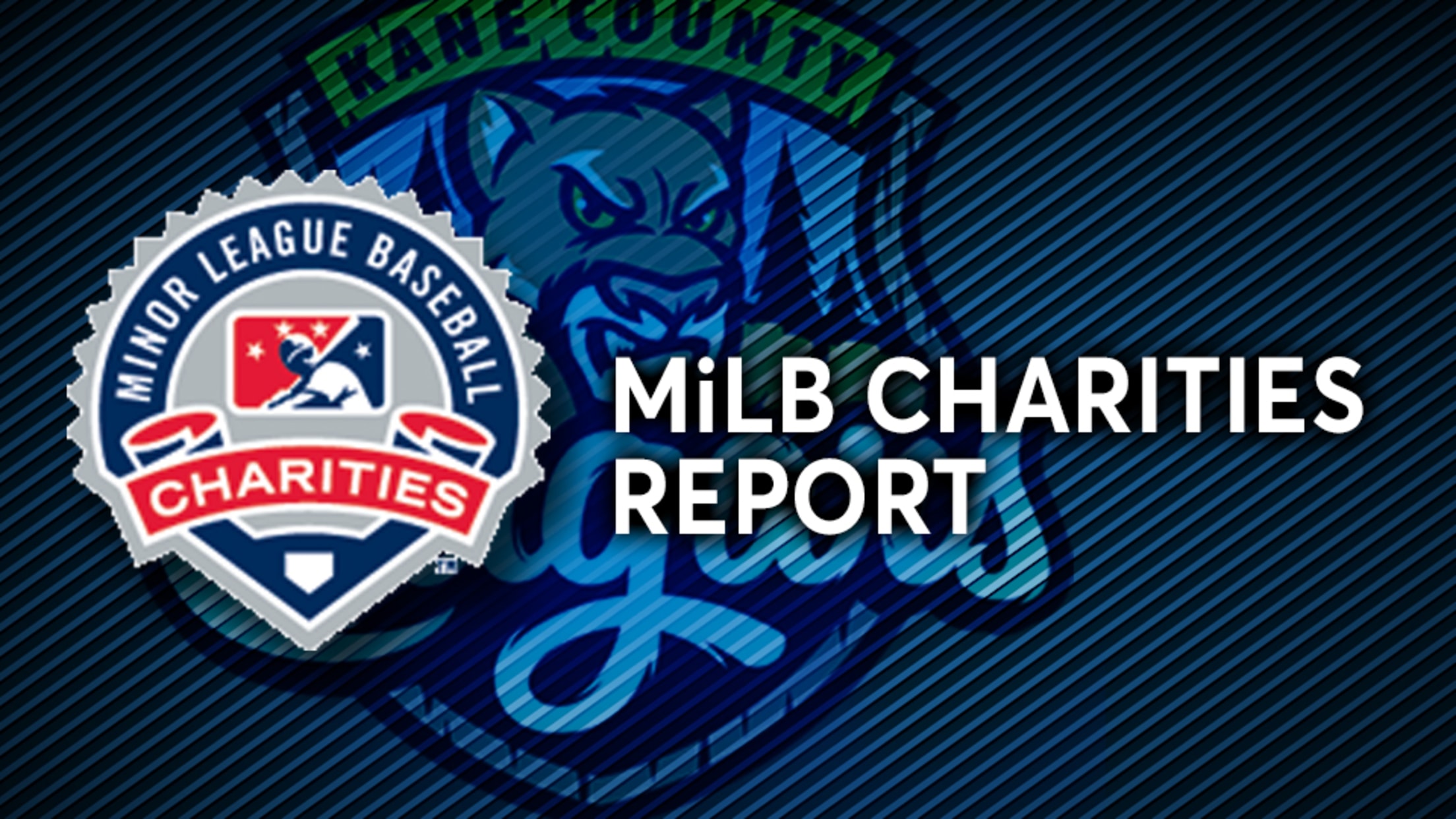 GENEVA, Ill. - The Kane County Cougars have been ranked #6 among all 160 Minor League Baseball (MiLB) for their charitable giving throughout the 2017 season, per the MiLB Charities Report which was released last week by the league. Collectively, MiLB clubs reported nearly $40 million in cash and in-kind
GENEVA, Ill. - The Kane County Cougars have been ranked #6 among all 160 Minor League Baseball (MiLB) for their charitable giving throughout the 2017 season, per the MiLB Charities Report which was released last week by the league. Collectively, MiLB clubs reported nearly $40 million in cash and in-kind donations, the highest in MiLB Charities history.
"When you find yourself ranked #6 out of #160 that is special, no matter the category," said Cougars owner Dr. Bob Froehlich. "Then when you realize the category in is charitable giving among all of Minor League Baseball, it becomes so special that no words can describe how proud we are of what our Foundation has meant to Kane County."
Of the nearly $40 million, the Cougars contributed $949,926 among their various charitable campaigns throughout the season. The Cougars charitable giving is highlighted by many different programs throughout the year including the Al Mueller Memorial Scholarship Fund which awards local college students working to further their education, Paramount Fence Home Runs for Charity program, the Cougars Reading Club, as well as the Cougars Summer Reading Program, the Highland Salutes program supports both active duty military and veterans along with participation in MiLB's inaugural "Es Divertido Ser Un Fan" initiative that aimed to connect Hispanic/Latino baseball fans with their local teams.
Click here to view the full MiLB Charities Report.
Moving towards the 2018 season, the Cougars are pledging to increase their charitable giving via the new history-making "A Million Smiles Campaign." Announced on Monday, the Cougars are the first MiLB team to set a charity fundraising goal of this magnitude. Each dollar donated throughout the season will provide a much-needed smile for those in need. Fans are encouraged to participate in the charitable giving campaign throughout the year by purchasing 50/50 raffle tickets with proceeds benefitting various local charities, participating in the Pitch In for Charity promotion on fireworks nights, purchasing a Legacy Brick to be displayed at the main entrance of the ballpark, registering for the 7th Annual Cougars 5K on May 19 or selecting the Kane County Cougars Foundation, Inc. as their favorite charity on AmazonSmiles.
For more information about A Million Smiles campaign, visit www.kccougars.com.
The Cougars 2018 season begins on Thursday, April 5 at 6:30 PM against the Clinton LumberKings. For more information, including the full schedule of theme nights, entertainment acts and giveaways scheduled, visit kccougars.com.
Follow the Cougars on Facebook, Twitter and Instagram for updates on tickets and promotions.
About the Kane County Cougars
The Cougars, Class-A Minor League affiliate of the Arizona Diamondbacks, have been at the forefront of family-friendly entertainment since 1991. In 2015, the franchise became the first Class-A team in Minor League Baseball history to welcome 11 million fans through the gates. A total of 161 former Cougars have reached the Major Leagues including Miguel Cabrera, Nelson Cruz, Josh Beckett, Adrián González and Kyle Schwarber.

***