Thomas Named to Home Run Derby Field
Home Run Derby to be held June 17 at Four Winds Field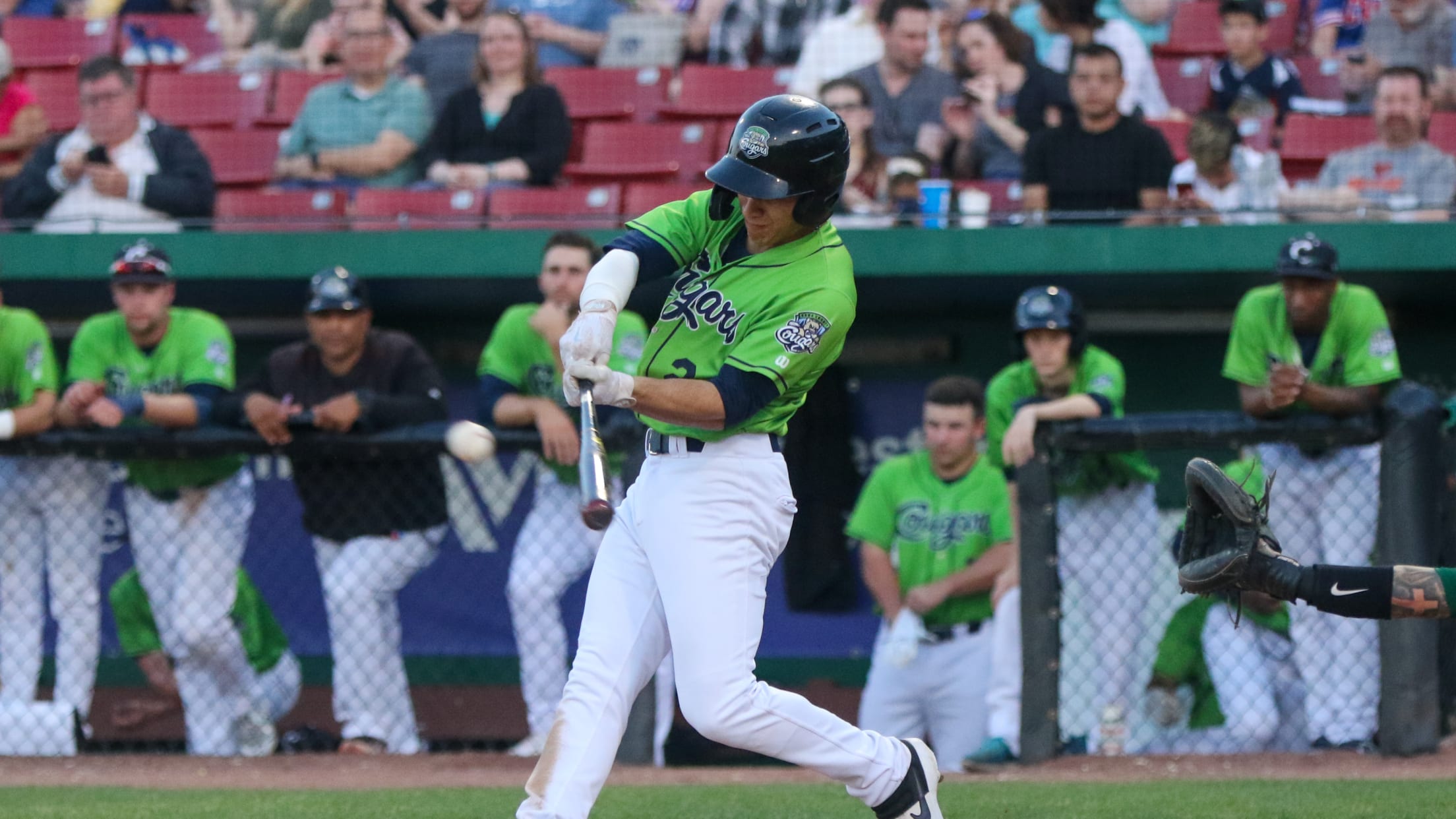 Photo by Brad Repplinger
SOUTH BEND, Ind. -- Richard A. Nussbaum II, President of the Midwest League of Professional Baseball Clubs, Inc., is pleased to announce the 2019 All-Star Home Run Derby Participants. The event, presented by Four Winds Casino, will be held on Monday, June 17, and begin at approximately 7:35 p.m. The
SOUTH BEND, Ind. -- Richard A. Nussbaum II, President of the Midwest League of Professional Baseball Clubs, Inc., is pleased to announce the 2019 All-Star Home Run Derby Participants. The event, presented by Four Winds Casino, will be held on Monday, June 17, and begin at approximately 7:35 p.m. The showcase will feature eight sluggers from the Midwest League All-Star teams.
Eastern Division Participants
Jake Brodt - Lansing Lugnuts (Toronto Blue Jays)
Niko Hulsizer - Great Lakes Loons (LA Dodgers)
Chris Betts - Bowling Green Hot Rods (Tampa Bay Rays)
Jonathan Sierra - South Bend Cubs (Chicago Cubs)
Western Division Participants
Nolan Gorman - Peoria Chiefs (St. Louis Cardinals)
Chris Williams - Cedar Rapids Kernels (Minnesota Twins)
Jerar Encarnacion - Clinton LumberKings (Miami Marlins)
Alek Thomas - Kane County Cougars (Arizona Diamondbacks)
"This year's lineup of Midwest League power hitters will give our fans a great cross-section of talent from 8 of our clubs," Nussbaum said. "Thanks to each of our Major League affiliates for sharing their outstanding players for an evening they will never forget nor will we. Thanks also to Andrew Berlin, Joe Hart and Nick Brown and the entire South Bend staff for organizing such a terrific event."
Thomas, 19, currently leads the Cougars with six home runs this season.
The champion in South Bend will receive $1,000 and the runner-up will receive $500.