Intimidators Force Rubber Game on Wednesday with Tuesday Win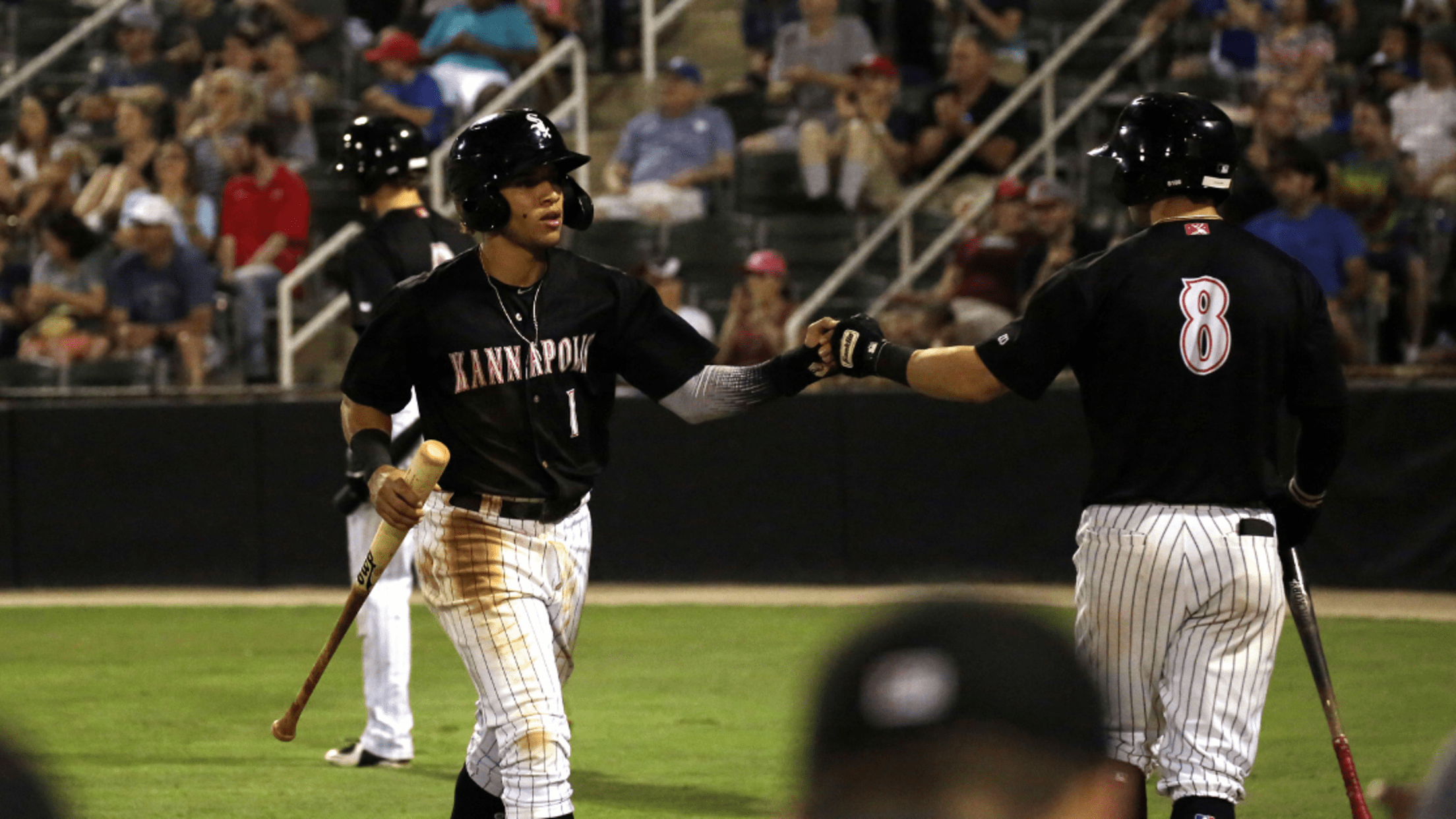 GREENVILLE, S.C. - Using a couple timely two-out hits throughout the night, Kannapolis beat Greenville in game two of the three-game series 5-4 Tuesday night at Flour Field.After stranding two runners in the first and Johan Dominguez (W, 3-3) picking up two strikeouts in the first frame, the Intimidators jumped
GREENVILLE, S.C. - Using a couple timely two-out hits throughout the night, Kannapolis beat Greenville in game two of the three-game series 5-4 Tuesday night at Flour Field.
After stranding two runners in the first and Johan Dominguez (W, 3-3) picking up two strikeouts in the first frame, the Intimidators jumped on the board in the second. Luis Curbelo started the two-run inning with an eight-pitch walk with one out, as Michael Hickman then doubled (5) to right field to put runners at the corners.
One batter later, Ramon Beltre singled on a groundball up the middle on the first pitch of his at-bat, bringing in Curbelo from third base to give the Intimidators an early 1-0 lead. After Hickman got gunned out at home, Ian Dawkins singled on a line drive after a seven-pitch at-bat with Thad Ward with two outs, scoring Beltre to increase the lead to two runs after two.
Dominguez picked up another two strikeouts in the second frame and one more in the third before he ran into some trouble with the Greenville bats in the fourth. In that inning, Kannapolis' right-handed pitcher out of Santo Domingo, Dominican Republic gave up a double and two walks before serving up a two-run single to Cole Brannen, helping tie the game, 2-2.
After a pitching change for the Drive that brought Yoan Aybar (L, 1-3) to the mound, Kannapolis used another lengthy-walk to put a runner on base. With Corey Zangari standing on first, Curbelo smacked his fifth home run of the season over the left-center field wall with two outs to double Kannapolis' lead, now up 4-2.
Dominguez picked up one more strikeout in his fifth and final inning, ending the night with six strikeouts and a season-high six walks. With Cole Armstrong going to Wilber Perez first out of the pen in the sixth, the right-handed pitcher, again, out of Santo Domingo, struck out one batter in one inning of work.
Following the clean sixth inning for both sides, the Intimidators used a one-out double from Alex Destino to center field and a Zangari RBI-double to left field to cushion their lead to three runs, up 5-2.
Although Bennett Sousa allowed a two-run shot (3) in the eighth inning to Kole Cottam for Greenville, the Intimidators held on to the 5-4 win thanks to a 1-2-3 inning from J.B. Olson (S, 1) in the ninth.
Kannapolis will send Davis Martin (3-5, 6.43 ERA) to the mound for the rubber game in Greenville that will begin at 7:05 p.m.