Staff Spotlight Featuring Jake Brewer, Director of Ticket Operations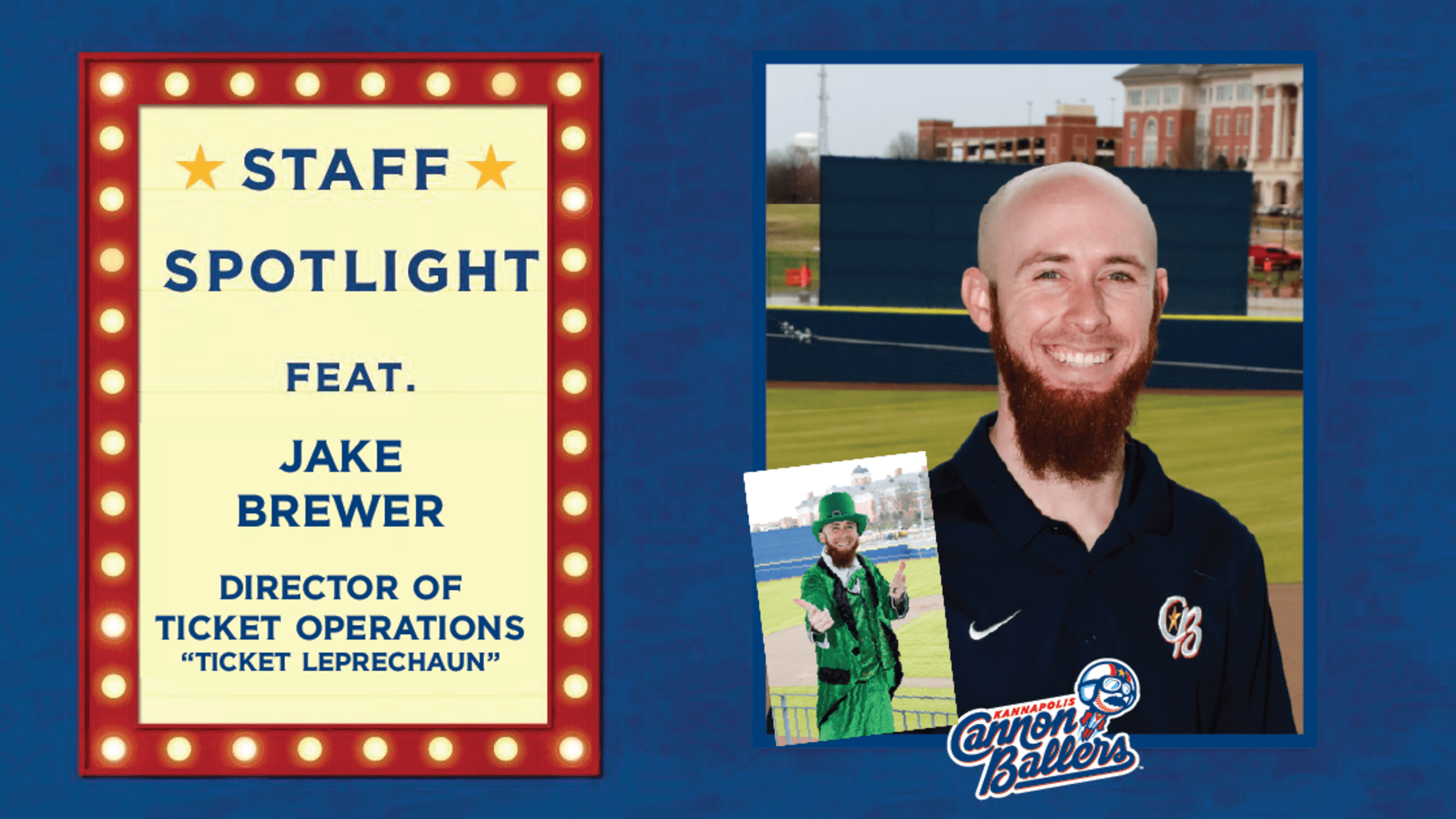 Jake Brewer Director of Ticket Operations | Birthday: April 29th | Hometown: Franklin, NC Jake is the one and only Ticket Leprechaun! He is originally from the mountains of North Carolina his hometown is the small town of Franklin, NC. After he graduated from Western Carolina University with a degree
Jake Brewer Director of Ticket Operations | Birthday: April 29th | Hometown: Franklin, NC
Jake is the one and only Ticket Leprechaun! He is originally from the mountains of North Carolina his hometown is the small town of Franklin, NC. After he graduated from Western Carolina University with a degree in Sport Management, he spent 6 seasons with the Gastonia Grizzlies of the CPL. Jake has now joined the Cannon Ballers in his first full season with the team. He works with a lot of the churches and schools in the area; and oversees everything tickets for the team.
What song do you have completely memorized from start to finish?
Man, there's probably several haha. To pick a fun, unexpected one- let's go with Call Me Maybe by Carly Rae Jepsen!
What's your claim to fame?
I'm the one and only Ticket Leprechaun of course!
What would your perfect room look like?
My perfect room would include an unlimited supply of Lucky Charms, a giant safe to keep all my gold safe, and a bed made of four-leaf clovers!
What's the best way to start the day?
The best way to start every day is with a bowl of my cereal: Lucky Charms!
What's the farthest you've ever lived from home?
Well, Kannapolis is pretty far from Ireland- so my home at the ballpark I'd say is the farthest!
Where is the most relaxing place you've ever been to?
The most relaxing place I've ever been to kind of get away is the end of the rainbow!
What are you looking forward to in the coming months?
I cannot wait to make people smile as a part of the experience at the ballpark in the coming months!