KMets Win Third Straight in 5-1 Victory Over Twins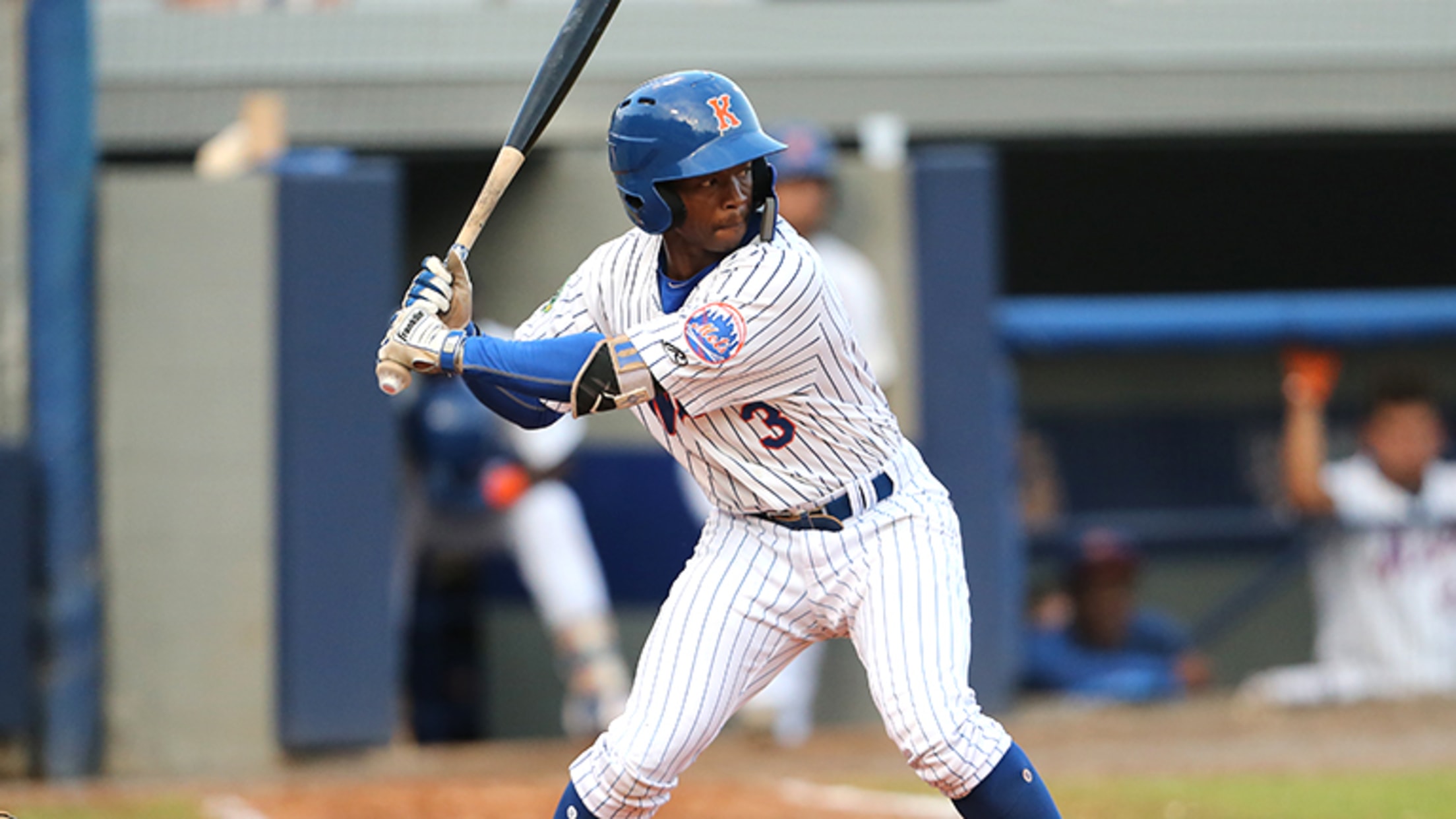 This photo is property of Allen Greene. Unauthorized use of this photo is not permitted without consent. (Allen Greene)
The Kingsport Mets won their third consecutive game to open the 2019 home campaign as they defeated the Elizabethton Twins 5-1 in front of a solid crowd at Hunter Wright Stadium.The evening got off to an inauspicious start when the second batter of the game, Charles Mack hit a fly
The Kingsport Mets won their third consecutive game to open the 2019 home campaign as they defeated the Elizabethton Twins 5-1 in front of a solid crowd at Hunter Wright Stadium.
The evening got off to an inauspicious start when the second batter of the game, Charles Mack hit a fly ball that appeared to be caught by left fielder Cole Kleszcz on a leaping attempt, but the ball was just out of reach for a solo homer, giving the Twins a 1-0 advantage.
The Mets bounced back quickly though, as they plated two runs in the second, with four consecutive two-out hits. The big blow in the inning was a two-run double by Gregory Guerrero.
One inning later, the Mets would plate two more on an RBI single by Matt O'Neill, plating one run, and an errant throw allowing the go-ahead run to score.
Finally, the Mets put up an insurance run in the 8th on a Andres Regnault RBI-single.
A quartet of Mets pitchers excelled all night.
The starting pitcher was Benito Garcia, and minus the Mack homer in the first, Garcia allowed just two hits and no runs over 3.2 innings.
Yadiel Flores relieved him and threw 1.1 scoreless frames, before Jender DeJesus threw two perfect innings to earn the victory in relief.
Christofer Dominguez picked up the save with two scoreless frames of his own.
The KMets will look for a perfect homestand and the series sweep of the Twins tomorrow afternoon with a 4:00 PM start.
Follow the KMets on Twitter and Instagram at @Kingsport_Mets and on Facebook at KingsportMetsBaseball.