Mets Earn Rubber Match Win Over Braves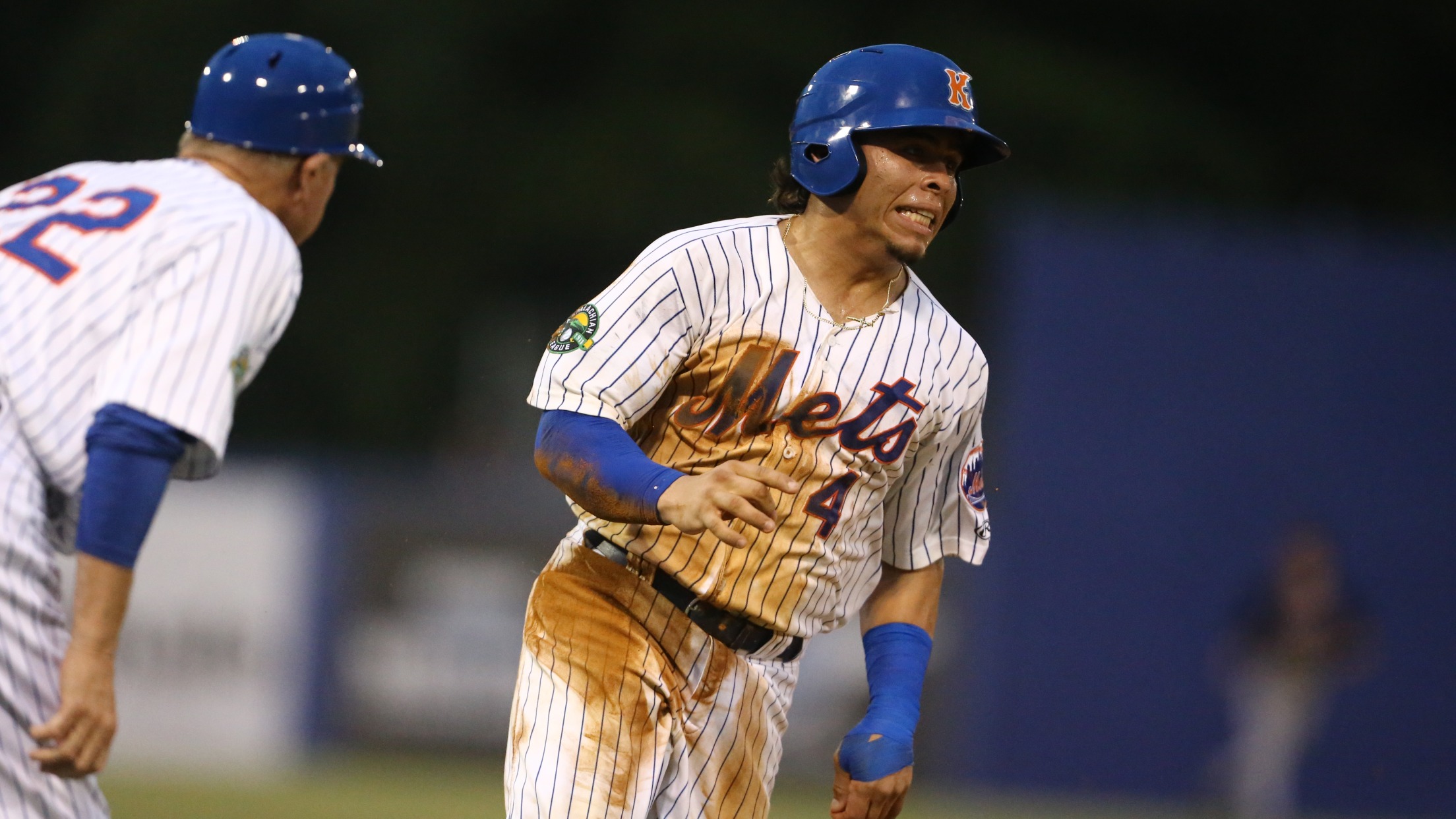 (Allen Greene)
Kingsport, TN - The Kingsport Mets got a much-needed series win as they knocked off the Danville Braves 4-3 on Wednesday evening at Hunter Wright Stadium.The Mets got a great start on the mound from Andres German. The 21-year old from Nigua, Dominican Republic was able to tally a "quality
Kingsport, TN - The Kingsport Mets got a much-needed series win as they knocked off the Danville Braves 4-3 on Wednesday evening at Hunter Wright Stadium.
The Mets got a great start on the mound from Andres German.
The 21-year old from Nigua, Dominican Republic was able to tally a "quality start," going six innings, allowing just two runs, only one of which was earned.
Connor Wollersheim and Christian Tripp were able to earn holds for German, and Reyson Santos was able to lock down his league-leading seventh save in uneventful fashion.
The Mets' bats came alive in the bottom of the second. With two-outs and no one on, Gregory Guerrero reached on an infield single, and Brett Baty followed with a walk.
Then with runners aboard Francisco Alvarez and Andres Regnault followed with RBI-singles to tie the game at two.
One inning later Cole Kleszcz led off with a single and came around to score on a fielder's choice by Anthony Dirocie.
Then the Mets would get the insurance run they needed in the seventh off the bat of Brett Baty, as the third baseman laced an RBI-double off the left field wall.
The Mets will return to Hunter Wright Stadium next Friday for the final homestand of the year as they play host to Bluefield and Johnson City.
Follow the K Mets on Twitter and Instagram at @Kingsport_Mets and on Facebook at KingsportMetsBaseball.