Storm Lose Fifth Straight Game in First Game Against Ports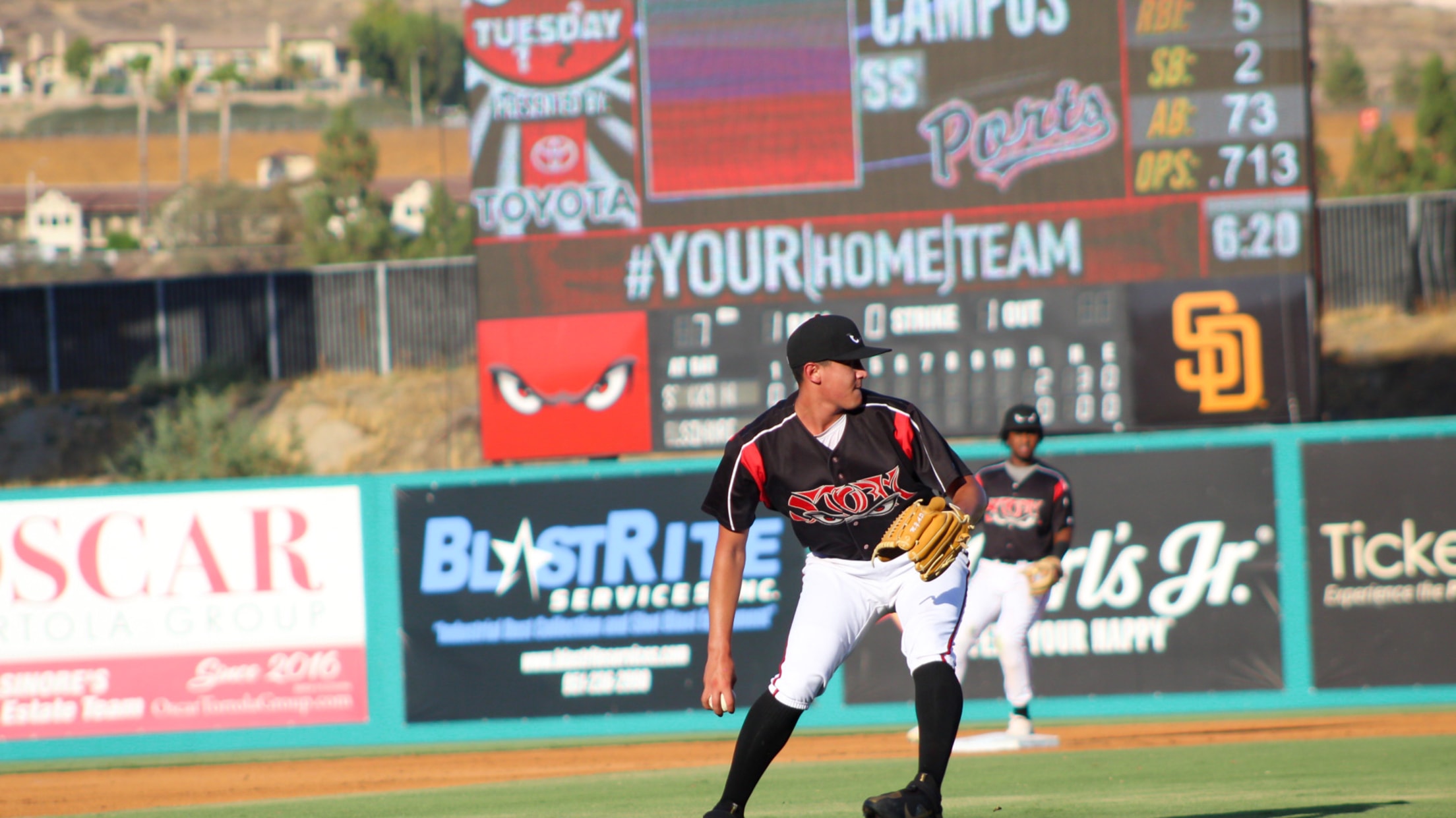 Disaster struck early tonight for the Lake Elsinore Storm. In their first game against the Stockton Ports so far this season, they lost by a final score of 12-3. Manuel Castro was tonight's starting pitcher and unfortunately for Lake Elsinore, he would go just 1.2 innings while giving up 7
Disaster struck early tonight for the Lake Elsinore Storm. In their first game against the Stockton Ports so far this season, they lost by a final score of 12-3.
Manuel Castro was tonight's starting pitcher and unfortunately for Lake Elsinore, he would go just 1.2 innings while giving up 7 earned runs on 9 hits. Every run came in the second inning as he was able to cruise through the opening frame in just 8 pitches. In the second, however, the Ports would string together 8 straight hits including a triple and a three-run home run before he was pulled for Alexuan Vega.
Not only did the Ports jump on the Storm early to take a 7-0 lead through 2 but they limited Lake Elsinore to just 1 hit through 4 innings before tacking on 5 more runs to make it a nearly insurmountable 12-0 deficit.
The lone fight the Storm would offer up tonight would come in the 8th inning, down 12 and without accruing a single scored run on the night. A Wyatt Hoffman single would be followed by a 2-out double from James Wood, his 16th of the season. With two men on, Albert Fabian walked and then two straight singles from Marcos Castañon and Carlos Luis, would give them 3 total runs for the night.
The Storm will look to break their longest losing of the 2022 season tomorrow night on Woof Wednesday.
-Written by Justin Jett