Storm Win in a Comeback at The Diamond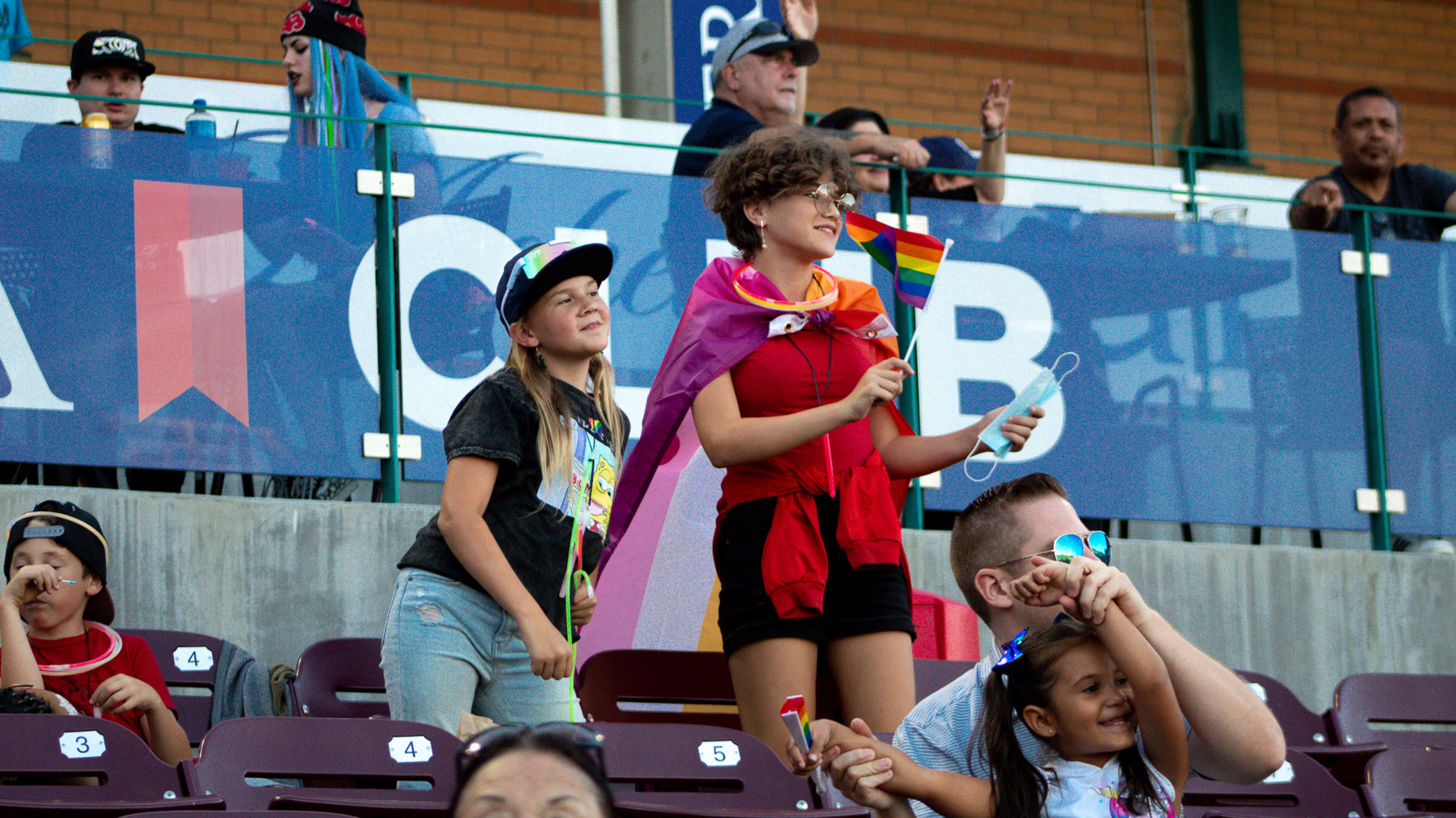 Tonight's game began in the worst way possible. After a first at bat pop-up, the following two batters got on base on a single and a 4 pitch walk. Johnny Deluca would then send yet another ball over The Diamond fences to immediately put the Quakes up 3-0 in the
Tonight's game began in the worst way possible. After a first at bat pop-up, the following two batters got on base on a single and a 4 pitch walk. Johnny Deluca would then send yet another ball over The Diamond fences to immediately put the Quakes up 3-0 in the top of the 1st. Luckily, 8 more innings of baseball were played.
Thanks to the bats of four Storm players notching at least 2 hits, Lake Elsinore was able to walk away from the ballpark 8-6 winners and in reach of their first series split at home all season long.
The comeback began immediately when in the bottom of the first inning, the Quakes starting pitcher, Kendall Williams began the game wild. After hitting Jarryd Dale on the first pitch of the game, Euribiel Angeles was able to reach base on a fielding error. Robert Hassell lll and Brandon Valenzuela would capitalize on those mistakes with a groundout RBI and a sacrifice fly making it 3-2 after 1 inning of play.
The Quakes would respond in the top of the 2nd with a home run from Sauryn Lao who would have two solo shots in this game, the other coming in the top of the 4th inning. This would give the Quakes a comfortable 6-2 lead heading into the bottom of the 5th inning.
Luckily, Hassell and Joshua Mears would shrink that lead to zero. After two straight singles from Dale and Angeles, Hassell would send a shot to deep right field, putting the Storm just 1 run away from a tied ball game. It took just one batter for the Storm to do so as Joshua Mears sent a moon shot to left center field, a ball that would make it all the way into the streets of Lake Elsinore.
Storm pitching would then stifle the Quakes as Chase Walter and Jose Geraldo would combine for 3 innings pitched and 4 strikeouts while only allowing 2 hits and 0 runs. Geraldo would finish the game by retiring the side in the bottom of the 9th inning on just 7 pitches.
The Storm would utilize this dominant pitching effort by their relievers as, again, Hassell and Angeles contributed with a couple of RBI singles to give the Storm the lead and the win.
Tonight, Jarryd Dale, Robert Hassell lll, Joshua Mears, and Euribiel Angeles would all finish with at least 2 hits and 6 of the Storm's 7 RBIs on the night.
The Storm play the Quakes for the final game of the series tomorrow at 4:05pm as they look for their first series split at The Diamond.
-Written by Justin Jett