100! Bohm, Brogdon Debuts Bring Shore to the Show Total to Triple Digits
Ryan Howard was first BlueClaw to make major league debut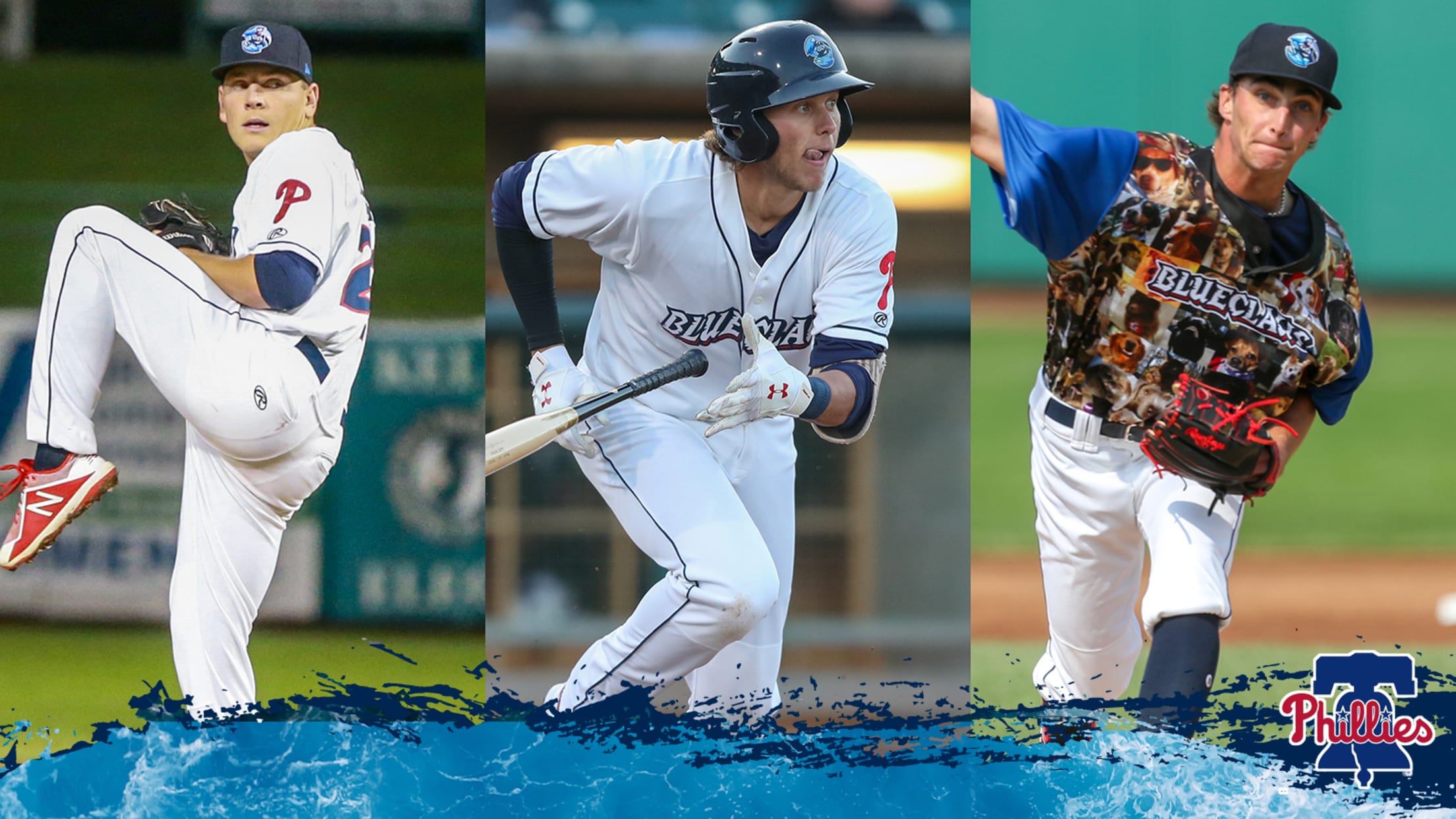 JERSEY SHORE, NJ - With three former BlueClaws making their big league debuts this week, 100 former BlueClaws have now gone From the Shore, to the Show! Connor Brogdon was officially 100, entering Thursday's game in the eighth inning. He followed Alec Bohm, who debuted earlier in Thursday's game, doubling
JERSEY SHORE, NJ - With three former BlueClaws making their big league debuts this week, 100 former BlueClaws have now gone _From the Shore, to the Show_! Connor Brogdon was officially 100, entering Thursday's game in the eighth inning. He followed Alec Bohm, who debuted earlier in Thursday's game, doubling in his first at bat, and Spencer Howard, who debuted on Sunday.
Brogdon's debut comes almost 16 years after Ryan Howard, a 2002 BlueClaw, became the first former BlueClaws player to appear in a big league game when he debuted on September 1, 2004. Gavin Floyd, a teammate of Howard with the BlueClaws, became the second when he made his debut two days later.
Of the 100, 66 have debuted with the Phillies, including Ryan Howard and Cole Hamels, a 2003 BlueClaw that debuted in 2006. Howard (#29) and Hamels (#19) are the only two players to have their numbers retired by the BlueClaws. Carlos Ruiz, the starting catcher on the Phillies 2008 World Series championship team, was a member of the original BlueClaws in 2001 and made his big league debut in 2006.
Five former BlueClaws have made big league debuts in 2020: Ramon Rosso, Spencer Howard, Bohm, and Brogdon with the Phillies and Franklyn Kilome with the Mets.
Spencer Howard, who debuted on Sunday, spent 2018 at the Shore. With the BlueClaws, he went 9-8 with a 3.78 ERA. His most memorable moment, however, came in the post-season, when he threw a no-hitter in Game 2 of the South Atlantic League Northern Division Championship Series. He was a 2nd round pick of the Phillies in 2017 from Cal-Poly.
Bohm, the 3rd overall pick in 2018 from Wichita State, opened 2019 with the BlueClaws. He played 22 games and hit .367 with three home runs and 10 multi-hit games. Bohm followed Mike Zagurski (BlueClaws 2006, Phillies 2007), Kyle Kendrick (2006, Phillies 2007), RJ Swindle (2007, Phillies 2008), Sergio Escalona (2008, Phillies 2009), Lendy Castillo (2011, Cubs 2012), Drew Anderson (2016, Phillies 2017), and Ranger Suarez (2017, Phillies 2018) as BlueClaws to make their big league debuts in the season following their time spent at the Jersey Shore.
Brogdon, a 10th round pick in 2017 from Lewis & Clark State, was a teammate of Spencer Howard with the BlueClaws in 2018. He went 5-3 with a 2.47 ERA with Lakewood that summer, and had a 1.42 ERA over 38 innings as a reliever.
The BlueClaws are the Jersey Shore's top stop for affordable, family entertainment.
-BlueClaws-