BlueClaws Charities Hosts Nine & Dine Golf Outing
Event took place on Wednesday at Lakewood Country Club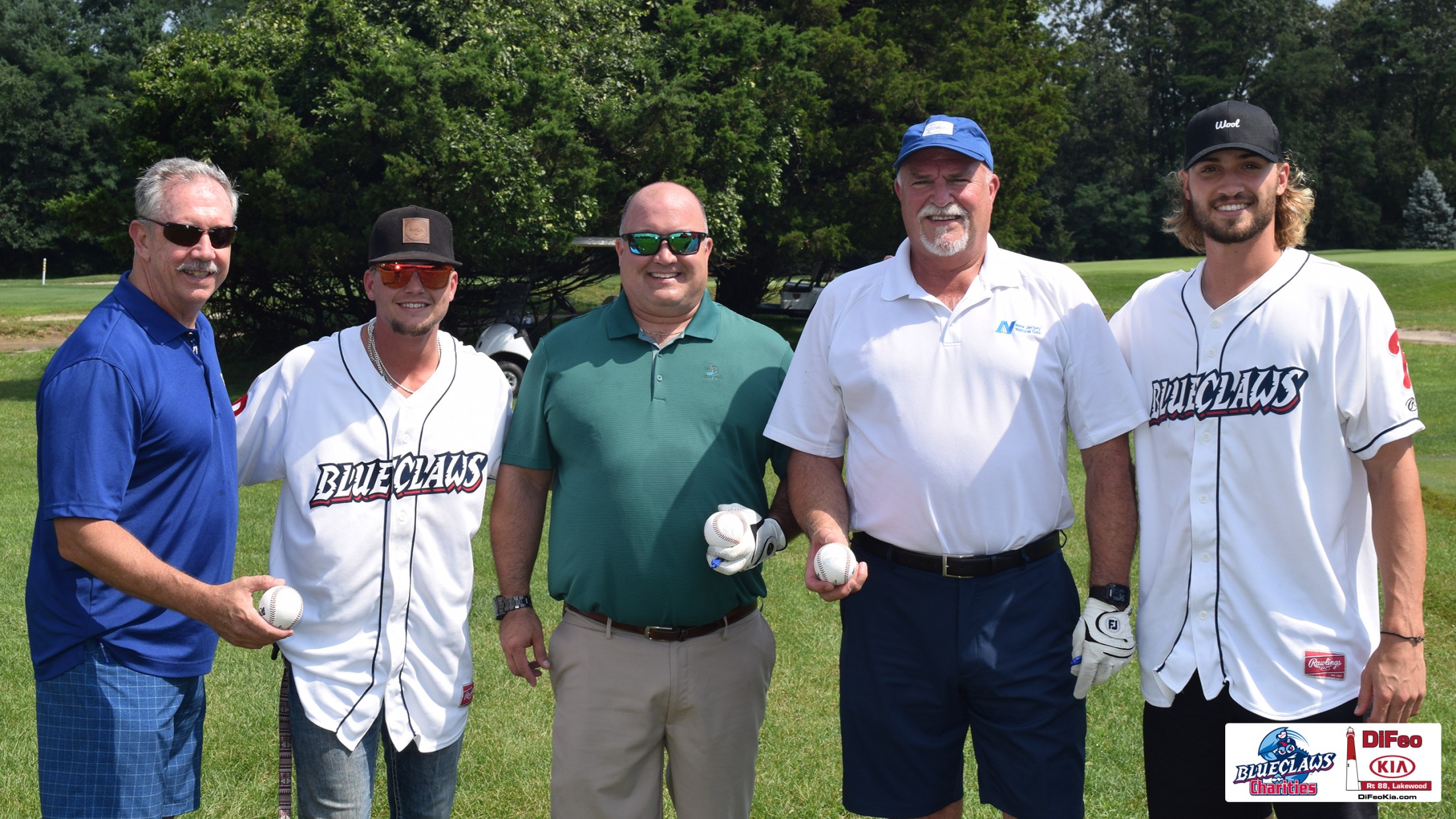 BlueClaws Charities hosted their Nine and Dine Golf Outing at Lakewood Country Club. ---
BlueClaws Charities hosted their Nine and Dine Golf Outing at Lakewood Country Club.
---
LAKEWOOD, NJ - BlueClaws Charities, presented by DiFeo Kia, hosted their 10th annual Nine and Dine charity golf outing on Wednesday at Lakewood Country Club.
The golf outing, which featured BlueClaws players as event VIPs, raises money for BlueClaws Charities and their Community Partner organizations. 44 golfers and nine BlueClaws players attended the event.
BlueClaws Charities works with 40 local Community Partners throughout the year on full marketing and promotional initiatives. At the conclusion of each season, organizations receive a grant after filling out an application detailing the local programs to be supported.
"The BlueClaws Charities Nine & Dine Golf Outing was a hole-in-one," said Jim DeAngelis, BlueClaws Charities Executive Director. "We'd like to thank our event partners, our outstanding hosts at Lakewood Country Club, and our participants for their continued support. We are already looking forward to our 11th annual outing next year!"
The event's title sponsor was the Garden State Law Enforcement Officer's Association. The reception sponsor was The Office Restaurant & Lounge of Toms River. Finally, the cart sponsors were New Jersey Natural Gas, NJR Home Services, and IBEW-Local 400.
Upcoming BlueClaws Charities events include a School Supply Drive at BlueClaws games on August 9th and 16th. Additionally, BlueClaws Charities will host their 50/50 raffle at all remaining BlueClaws home games in 2019.
BlueClaws Charities is the official 501c3 organization of the Lakewood BlueClaws.
- BlueClaws Charities -