Support Your Favorite Community Partner With Suite Raffle Ticket
Use specified promo code to donate directly to Community Partner of your choosing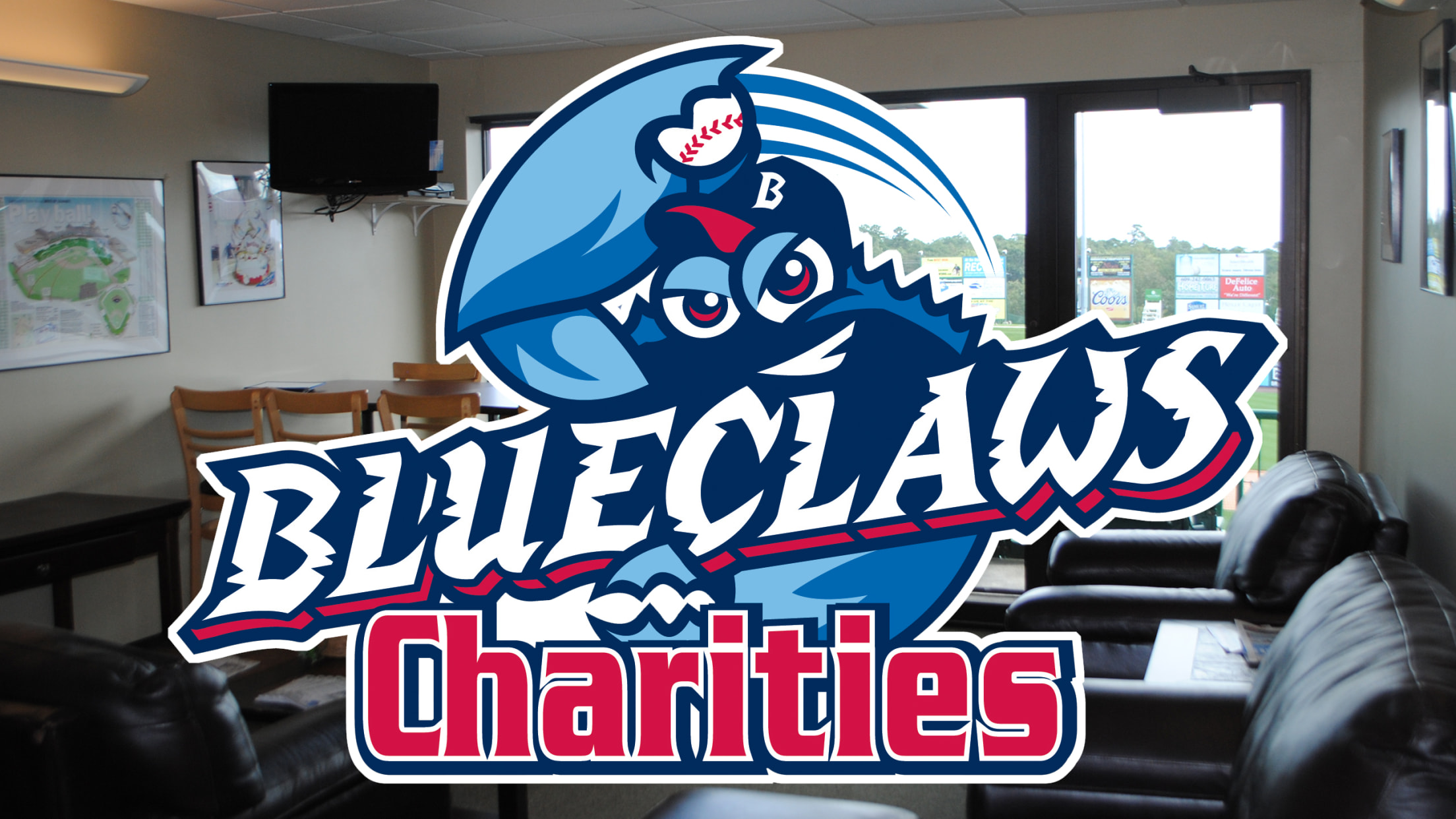 The BlueClaws Charities Luxury Suite Raffle will be drawn on April 9th and the BlueClaws have created a process through which fans that purchase tickets can donate a portion of each sale not just to BlueClaws Charities but to a Community Partner of their choosing. At this time, these organizations
The BlueClaws Charities Luxury Suite Raffle will be drawn on April 9th and the BlueClaws have created a process through which fans that purchase tickets can donate a portion of each sale not just to BlueClaws Charities but to a Community Partner of their choosing. At this time, these organizations need the support of the community more than ever!
About the BlueClaws Charities Luxury Suite Raffle - Only 300 tickets are sold and seven winners each earn a 10-game share of a 2020 BlueClaws Luxury Suite. Tickets are available for just $100 each and a portion of the proceeds will benefit BlueClaws Charities and their Community Partners. Please note that each winner will get a 10-game share of a Suite, regardless of how many games are played during the 2020 BlueClaws season.
Pick Your Partner - For the duration of the Suite Raffle sales period, which runs through April 9th at 3:00 pm, the BlueClaws will make an additional donation to a specific Community Partner when the ticket is purchased with the corresponding promo code. This is in addition to the portion allocated to BlueClaws Charities. These organizations are our 2020 BlueClaws Charities Community Partners.
How to Order - Click here to order online. At checkout, use the promo code of your choice listed below.
Promo Codes (Organization - Code)
A Need We Feed - feed
A Piece of the Puzzle - puzzle
ALS Association - als
American Cancer Society - acs
Caregiver Volunteers of Central Jersey - care
Child Care Resources - ccr
David's Dream & Believe Cancer Foundation - dream
Easterseals New Jersey - easter
Exit 82 Theatre Compnay - exit82
Girl Scouts of the Jersey Shore - gscouts
Go 4 The Goal - goal
HABcore Inc. - habcore
Hearts of Mercy - mercy
Homes Now - homes
Jersey Shore Council of Boy Scouts - bscouts
JF Party Dragon - dragon
Kids Need More - kids
LADACIN Network - ladacin
Lt. Dennis W. Zilinski Memorial Fun - zilinski
Ma Deuce Deuce - ma22
NJ Tears - tears
Ocean County Family Support Organization - ocfso
Ocean County Shriners Club - shriners
Ocean Partnership for Children - opc
Ocean's Harbor House - harbor
POAC - poac
Raising Hope for Others - raise
RJM Sports Group - rjm
Salvation Army of Ocean County - army
Seabrook Senior Living Retirement Community - seabrook
Society for the Prevention of Teen Suicide - teen
The Arc of Ocean County - arc
The Ashley Lauren Foundation - ashley
The Brodie Fund - brodie
The Mya Lin Terry Foundation - terry
United Way of Monmouth & Ocean Counties - united
For additional information on the BlueClaws Charities Luxury Suite Raffle, click here.
BlueClaws Charities is the official 501c organization of the Lakewood BlueClaws.
-BlueClaws Charities-