JetHawks Recognized for Excellence in Patriotism
Lancaster to Represent California League for MiLB Award for 4th Consecutive Year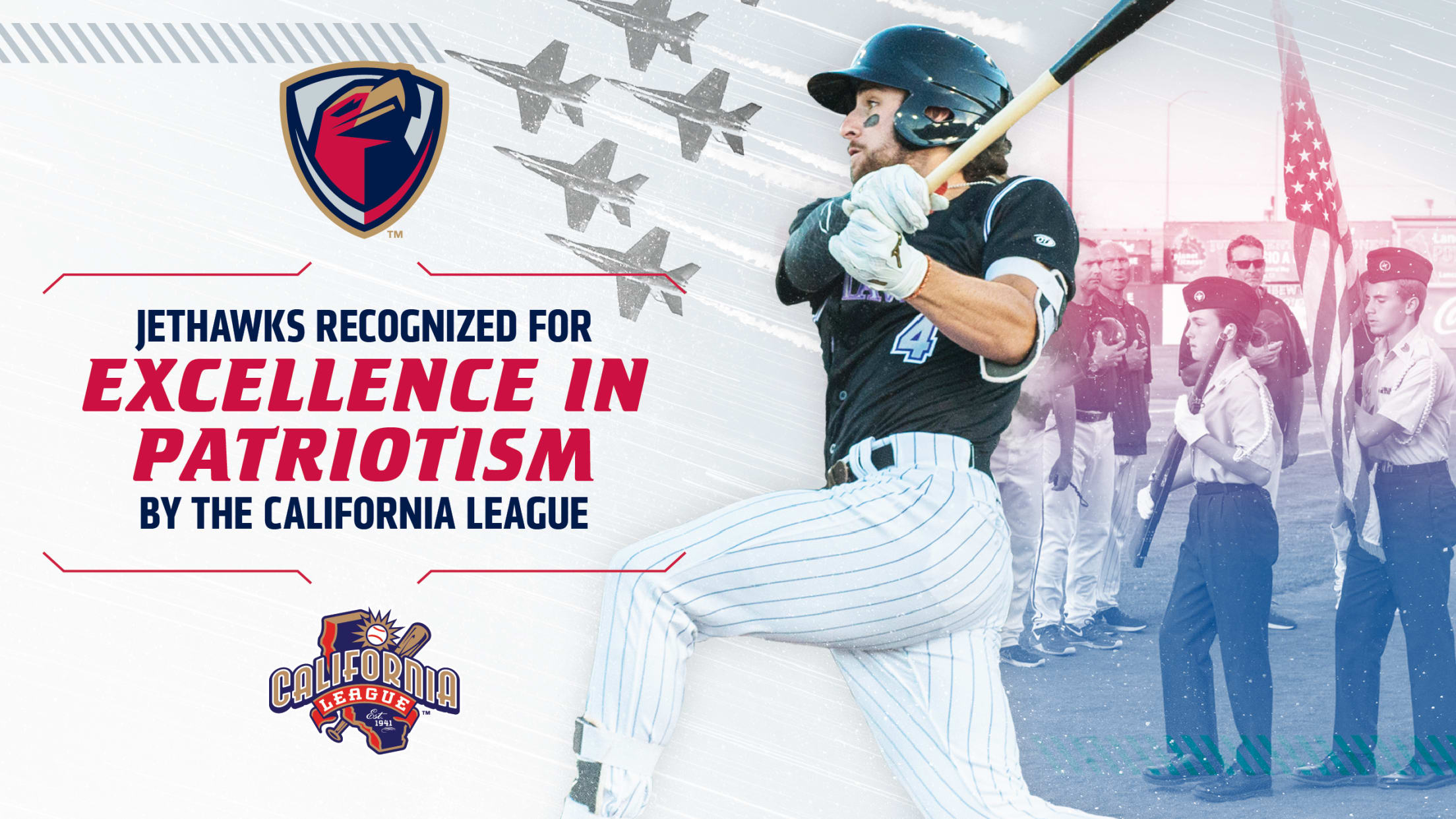 The JetHawks will be the California League's representative for Minor League Baseball's Charles K. Murphy Patriot Award for the fourth year in a row after being recognized for Excellence in Patriotism by the Cal League. In 2019 the JetHawks continued to grow their support of local military, both in the
The JetHawks will be the California League's representative for Minor League Baseball's Charles K. Murphy Patriot Award for the fourth year in a row after being recognized for Excellence in Patriotism by the Cal League.
In 2019 the JetHawks continued to grow their support of local military, both in the stadium and in the community. New in 2019, the JetHawks partnered with NECA & IBEW to recognize a Military Family of the Homestand throughout the season. These families, nominated by local members of the community and through Edwards Air Force Base, were recognized on the field during their game, and were treated to a family day at the ballpark, with JetHawks shirts and meals included.
On August 24, the JetHawks partnered with Bank of America and Merrill Lynch for the 3rd Annual Military Service before Self awards, in which an active duty service member as well as a civilian are recognized during the game for their commitment to serving their country and community.
The JetHawks also continued their tradition of Military Sundays throughout the season, where JetHawks players donned military-inspired jerseys at each Sunday game in 2019. During Sunday games a "Military Roll Call" recognized both retired and active military members in attendance. First pitches, Color Guards and pre-game swearing in ceremonies all added to the recognition. All military, both active & retired, received 2-for-1 tickets to every Sunday game. All military members, as well as their families, received free admission to the ballpark on Sunday, May 26th as part of the JetHawks' Memorial Day Weekend.
A POW/MIA seat, installed in 2016, remains a proud fixture at The Hangar, recognizing those who made the ultimate sacrifice in service to our country. In honor of Chuck Murphy, a sign proclaiming "God Bless America" hangs prominently at the main gate, viewed by all fans as they exit the ballpark.
[Empty Body]