Santos twirls another gem, 'Hawks win
Lancaster take series-finale behind starter's seven-shutout frames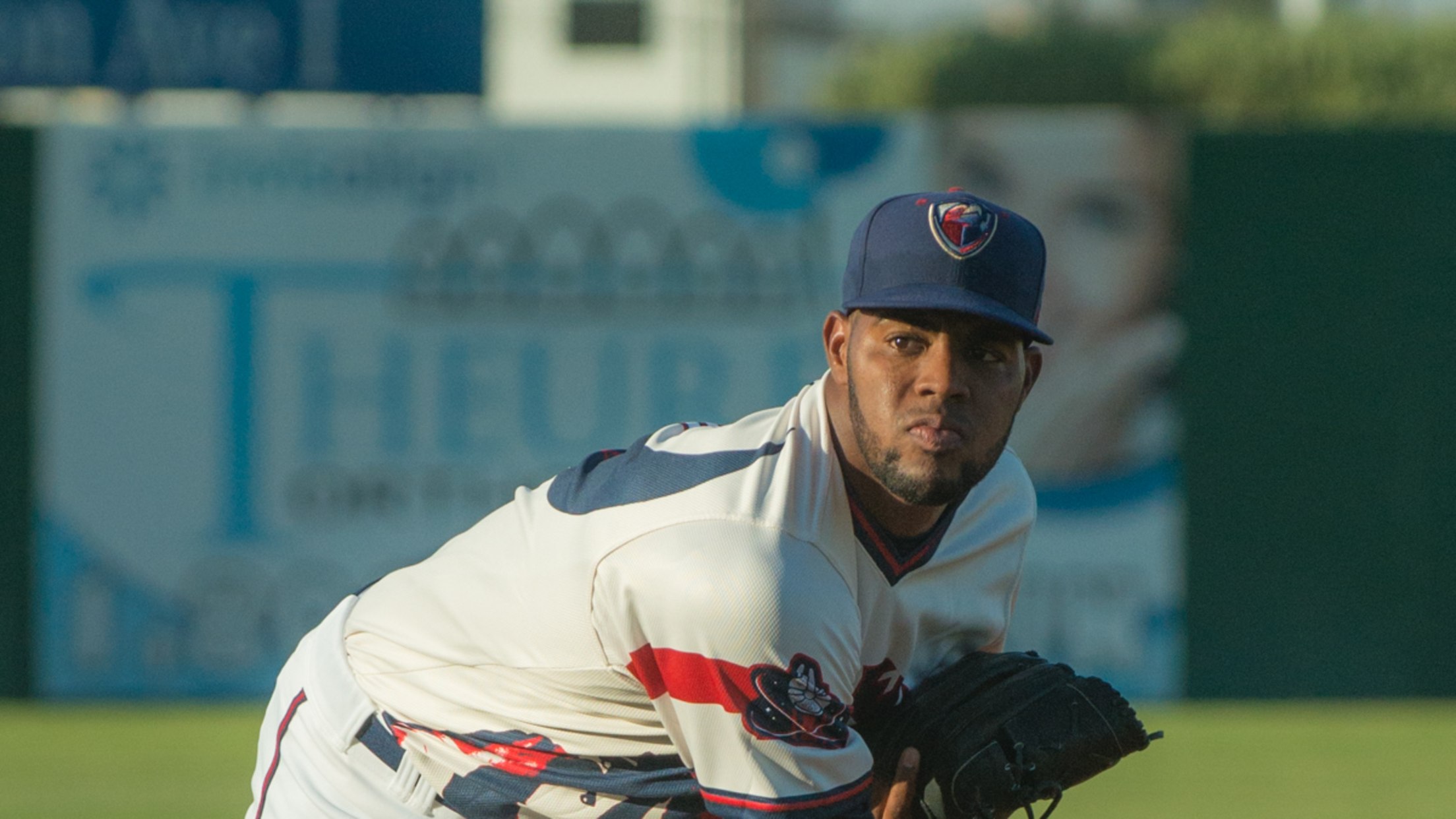 (K. Ross Way)
LAKE ELSINORE, Calif. - Antonio Santos blanked the Lake Elsinore Storm for seven innings, helping lead the JetHawks to a 2-1 win in the final game of the five-game series on Tuesday night at The Diamond.Santos (3-3) allowed only two hits and did not issue a walk in his second-consecutive
LAKE ELSINORE, Calif. - Antonio Santos blanked the Lake Elsinore Storm for seven innings, helping lead the JetHawks to a 2-1 win in the final game of the five-game series on Tuesday night at The Diamond.
Santos (3-3) allowed only two hits and did not issue a walk in his second-consecutive scoreless start. The right-hander struck out four and retired the final 14 batters he faced.
The performance from Santos came on the heels of Garrett Schilling's scoreless performance in Monday's start. Together they combined for 25-scoreless innings during the road trip after each blanking the Quakes over six frames last week.
Joel Diaz put the JetHawks (31-32) on the board in the third inning. Ramon Marcelino started the frame with a double and Diaz's one-out hit brought him home.
Ryan Vilade doubled with two outs in the fourth and scored on a Sean Bouchard hit to make it 2-0.
The score remained 2-0 until the bottom of the ninth. Moises Ceja allowed an Allen Córdoba home run but finished the inning to pick up his first save.
Luis Patiño (4-5) allowed two runs on a season-high eight hits over six innings in the loss.
The JetHawks begin a five-game series at home against Inland Empire on Wednesday night. Lucas Gilbreath is scheduled to start against Michael Santos. First pitch is 6:35 p.m. at The Hangar.