How many Nuts played in the Majors in 2020? 41.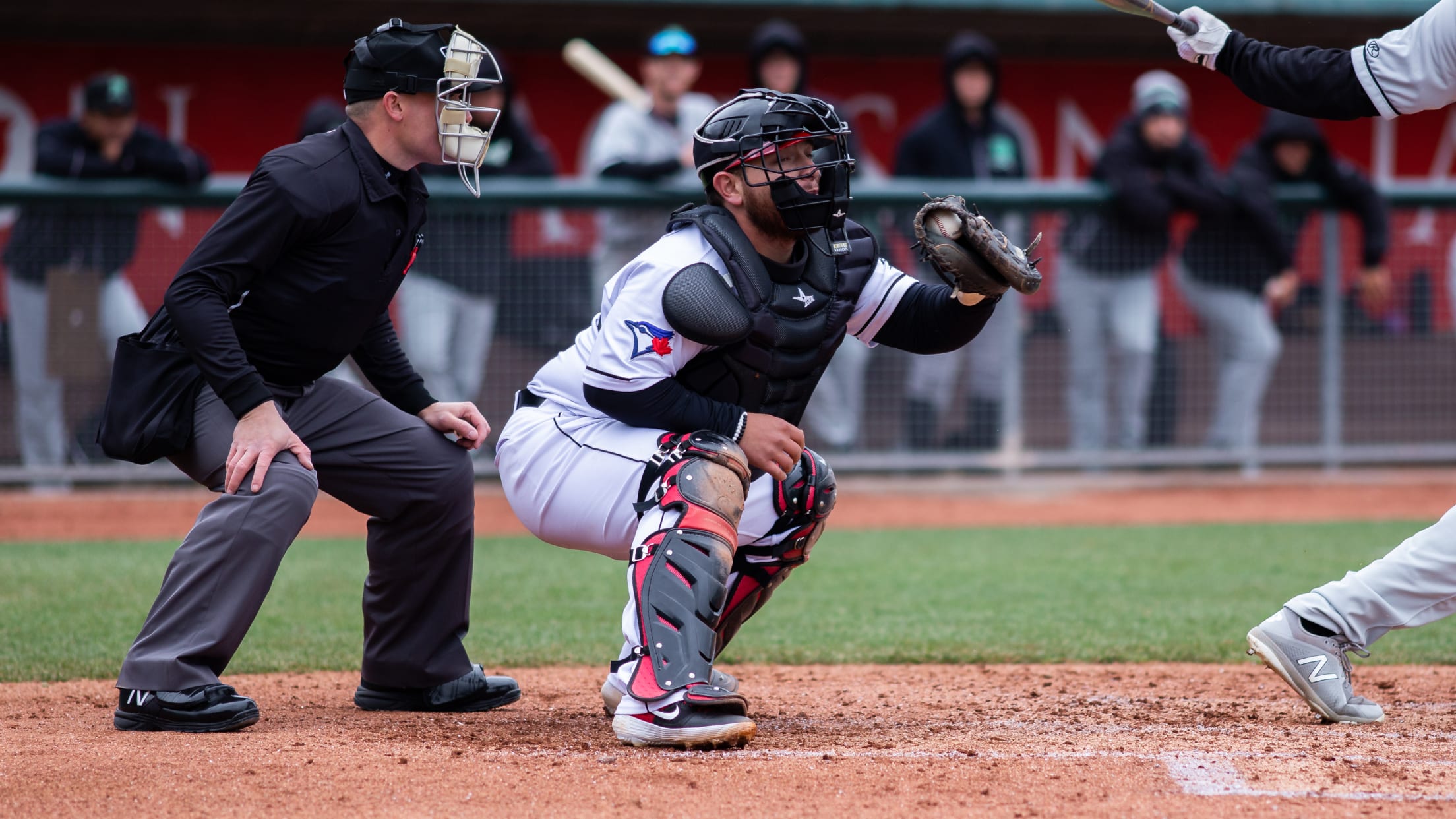 Here are all 41 former Lugnuts who played in the Major Leagues in 2020, going chronologically by what season they played in Lansing from most recent to least recent: 2019 Lansing Lugnuts:
Catcher Alejandro Kirk became the first of the 2019 Nuts to reach MLB, skipping Double-A and Triple-A
Here are all 41 former Lugnuts who played in the Major Leagues in 2020, going chronologically by what season they played in Lansing from most recent to least recent:
2019 Lansing Lugnuts:
Catcher Alejandro Kirk became the first of the 2019 Nuts to reach MLB, skipping Double-A and Triple-A on his way to the American League this summer. He was terrific in a brief stint, batting .375 (9-for-24) with two doubles and a home run in nine games. Kirk then started Game 1 of the AL Wild Card round against Tampa Bay, breaking up Blake Snell's no-hit bid with a single in the sixth inning.
*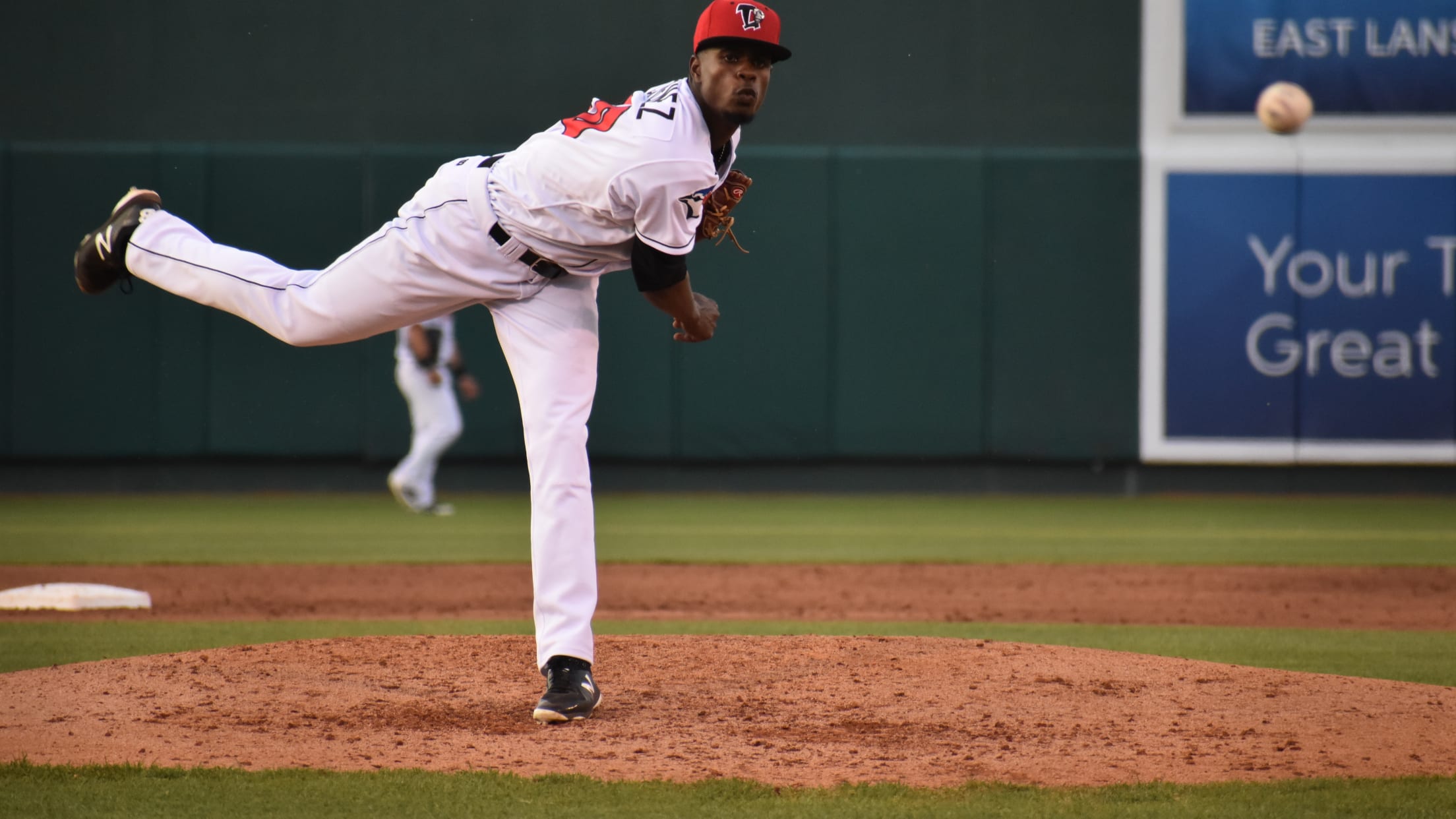 2018 Lugnuts:
The only 2018 Nut to play in the Majors was Dany Jiménez, who was selected in the Rule 5 Draft by the San Francisco Giants but made only two appearances for the Giants (allowing a run on three walks and a hit in 1 1/3 innings) before he was returned to the Blue Jays. Dany notched one strikeout: Dodgers superstar Mookie Betts.
*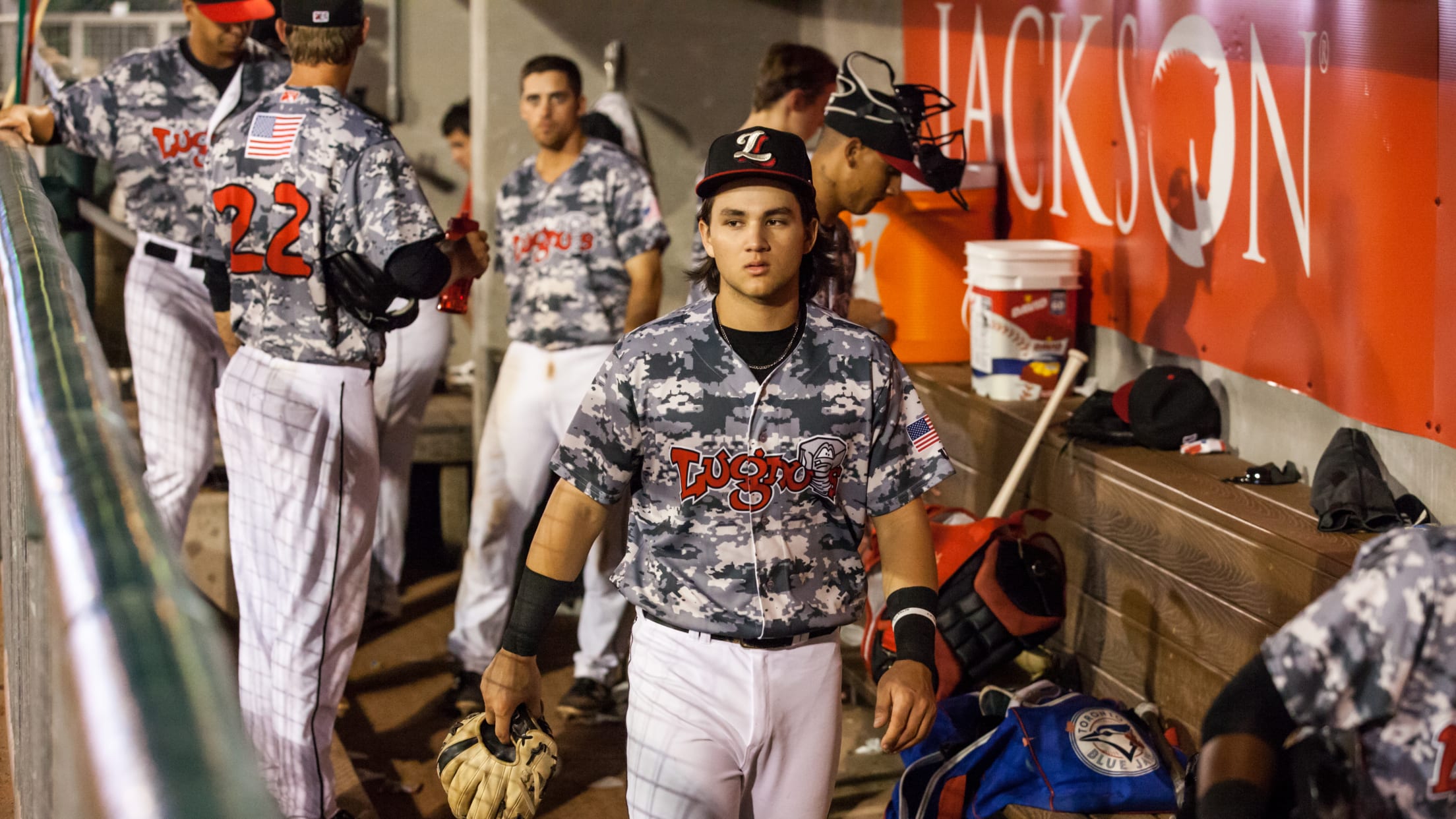 2017 Lugnuts:
Bo Bichette suffered an injury just as he was catching fire for the Blue Jays, though he did return before the season concluded. In all, Bo batted .301 with an .840 OPS and five homers among 15 extra-base hits.
Vladimir Guerrero, Jr. was moved from third base to first base early in the year, which began his season with a tinge of disappointment. Then he didn't live up to the lofty offensive expectations set for him, though he did finish strong for the Blue Jays with nine home runs, a .262 batting average and a .791 OPS.
Patrick Murphy, drafted by the Jays in 2013, finally made it to the Major Leagues after overcoming a host of injuries and surgeries. In four relief appearances, Murphy allowed one run and struck out five batters in six innings. He'll compete for the Blue Jays' bullpen next year.
Edward Olivares made his MLB debut with the San Diego Padres, hit .176 with a home run in 13 games, and was traded to the Kansas City Royals for Trevor Rosenthal, for whom he batted .274 with two homers in 18 games.
*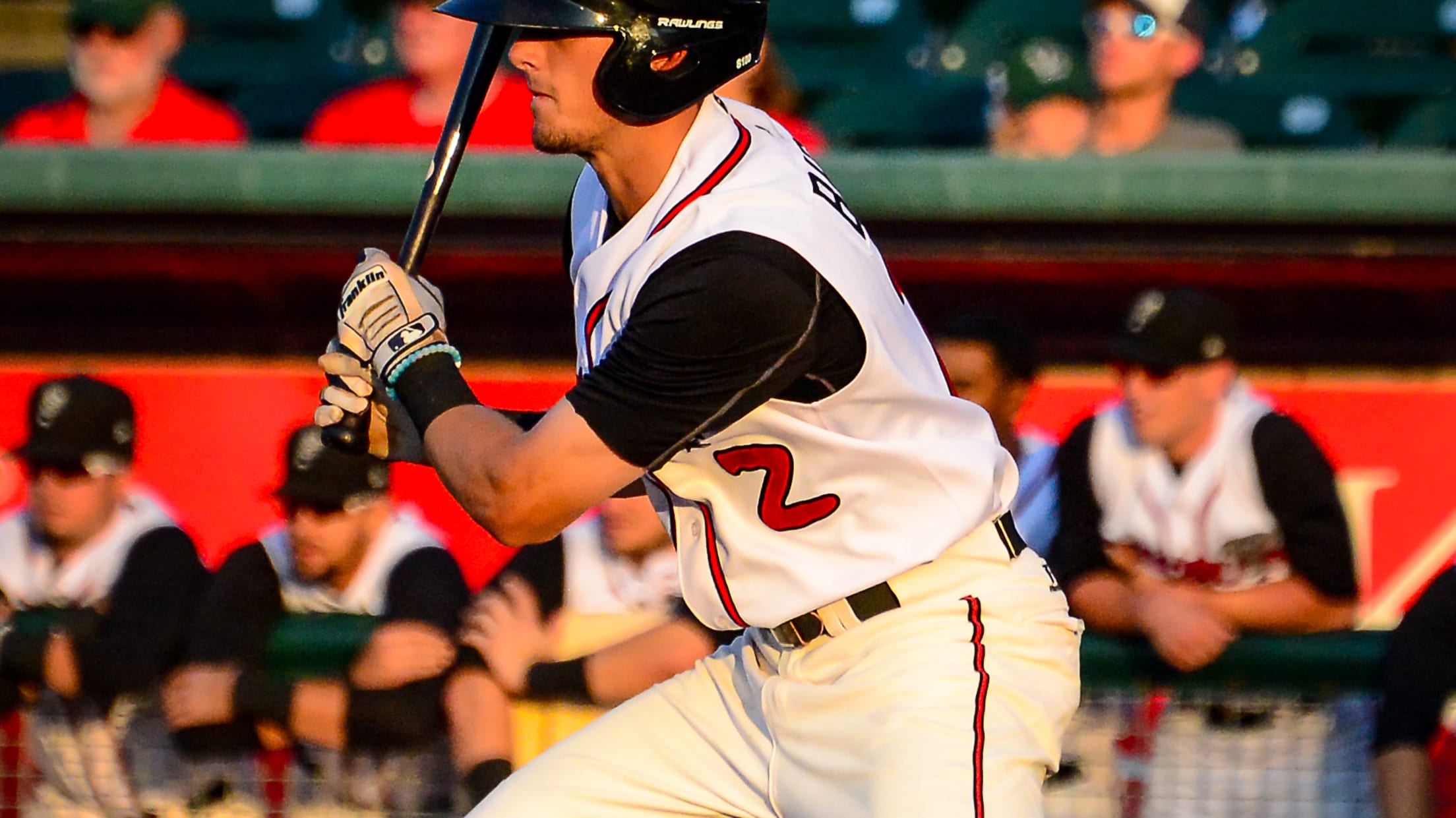 2016 Lugnuts
Cavan Biggio improved his batting average, on-base percentage and slugging percentage from his first year in the Majors to his second year, all the while handling wherever the Jays needed him defensively (which increasingly meant third base). In all, he slashed .350/.375/.432 while crushing eight homers and scoring 41 runs in 59 games.
Ryan Borucki moved to the bullpen, where the southpaw found great success. In 16 2/3 innings, he struck out 21 batters and recorded a 2.70 ERA. It would not be surprising to see Borucki remain in the Blue Jays' pen next year.
Patrick Murphy gets a mention here, too, since he first appeared for the 2016 Nuts before returning to serve as 2017 ace. It was great to see him and Borucki, best friends along with catcher Danny Jansen, all in the Majors together.
Angel Perdomo made his Major League debut for the Milwaukee Brewers. The 6'8 lefty appeared in three games and allowed seven runs on three hits and seven walks in 2 2/3 innings, though he did whiff five.
Sean Reid-Foley pitched in his third Major League season and showed the same highs and lows of the prior two: in 6 2/3 innings, spanning five relief appearances, he walked six and struck out six while allowing three hits and three runs. He continues to bedevil the Blue Jays with his inconsistency.
Jordan Romano was a tremendous bright spot for the Blue Jays in his second MLB season, striking out 21 against just five walks with a 1.23 ERA in 14 2/3 innings. An injury shortened his year, but he'll go into next year as a candidate for Jays closer.
Lane Thomas was so good for the St. Louis Cardinals in 2019 (34 games, .316/.409/.684), but he went the wrong direction this summer (4-for-36, .111/.200/.250). This could be a turning-point offseason for the young outfielder.
TJ Zeuch made a start for the Jays at the very end of the season and turned in five scoreless innings -- without a strikeout! That pretty well sums up the former first-rounder, who gave up only two runs in 11 1/3 innings in his second pro season, but walked four compared to just three strikeouts.
*
2015 Lugnuts
Anthony Alford's star-crossed career took another couple of bad hops: The Blue Jays designated him for assignment, the Pirates claimed him, he crushed a home run, and then he broke his right elbow running into the wall and was lost for the year.
Jonathan Davis has carved out a fine role for himself with the Blue Jays as a defensive standout in the outfield. In 13 games, he hit .259/.364/.444 with a roundtripper.
Chase De Jong made three appearances, two of them starts, for the Houston Astros and gave up 12 runs on 12 hits in 7 1/3 innings.
Danny Jansen had a superb spring training and looked on the verge of an offensive breakthrough, but then hit just .183 with six homers in 43 games for the Blue Jays. He did smoke a pair of home runs in Game 2 of the AL Wild Card Series vs. Tampa Bay as Toronto's lone silver lining in their season-ending loss.
Tim Locastro, pride of Ithaca College, hit .290/.395/.464 for the Arizona Diamondbacks and was one of the fastest players in the Major Leagues for a second straight year.
Dawel Lugo's time with the Detroit Tigers likely ended after going 2-for-10 in nine games. Lugo had hit .213 for the Tigers in 2018 and .245 in 2019.
Ryan McBroom, the 2015 Midwest League MVP, set a new Kansas City Royals franchise record with three pinch-hit home runs, batting .247 overall with six roundtrippers in 36 games for the Royals.
Here's a second mention for Sean Reid-Foley, who first joined the Lugnuts in 2015 before returning in 2016.
Justin Shafer received five relief appearances from the Miami Marlins and surrendered eight runs in 5 2/3 innings.
Rowdy Tellez was great for the Blue Jays, though limited by knee injury to 35 games. He finished with eight home runs and a .283/.346/.540 slash line and went from being a question mark to an integral piece in the Jays' lineup.
A mention here for Lane Thomas, who played nine games for the Lugnuts in 2015 before coming back to star in 2016.
Jesús Tinoco was traded to the Miami Marlins for Chad Smith on August 14th, and then returned to the Rockies off waivers on September 3rd. In all, he pitched five hitless innings for the Marlins and gave up one run in 3 2/3 innings for the Rockies.
*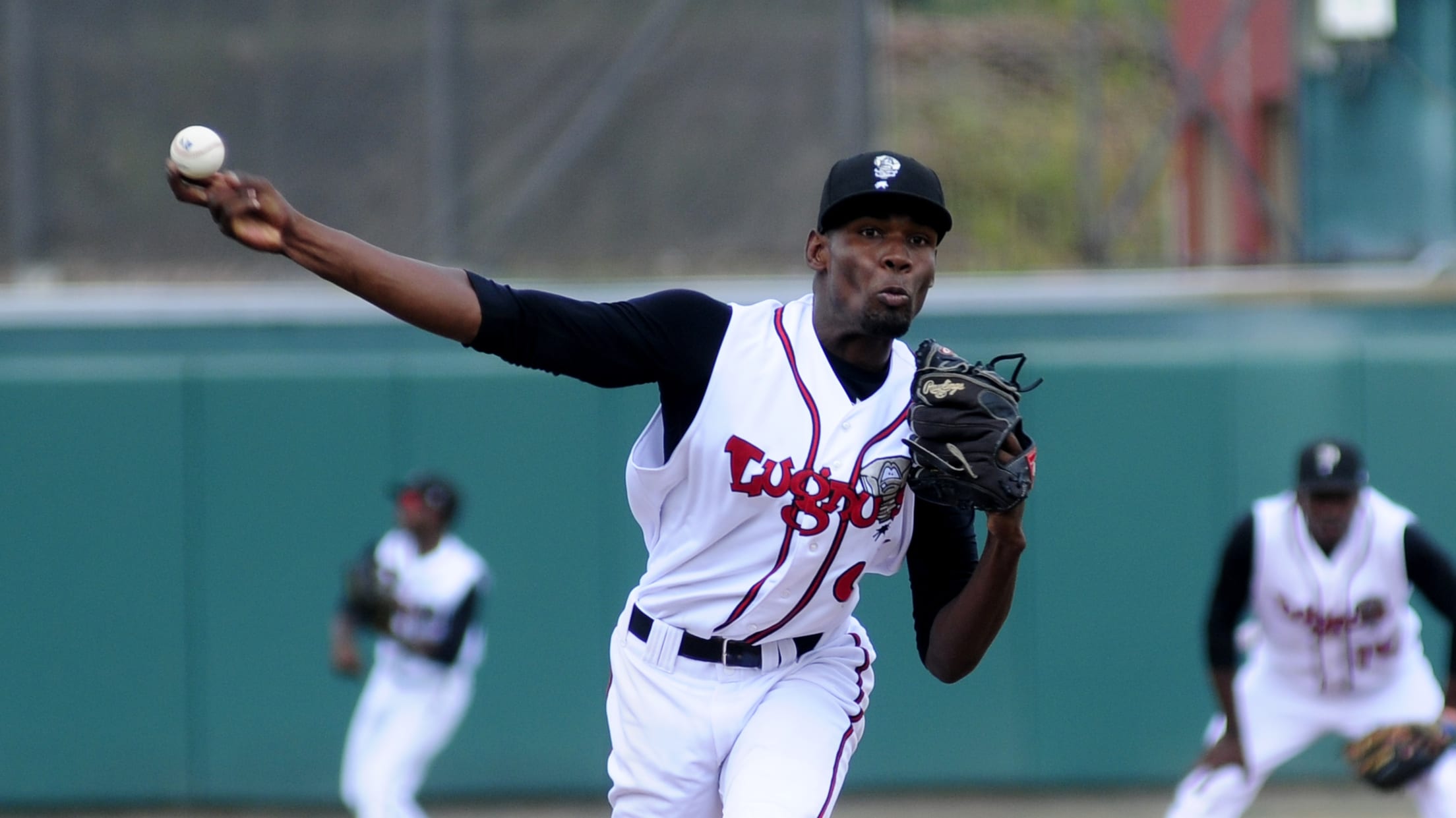 2014 Lugnuts
You'll see four second mentions of 2015 Lugnuts, beginning with Anthony Alford, who played in five games for the Nuts in 2014, returned to star in 2015, and has since struggled with injury and misfortune at the upper levels. Maybe next year in Pittsburgh will be better?
Miguel Castro posted a 4.02 ERA for the Orioles in relief, was traded to the New York Mets at the deadline, and then notched a 4.00 ERA for the Mets. Hey, consistency! In total, Castro struck out 38 batters in just 24 2/3 innings.
Jimmy Cordero was excellent in relief for the Chicago White Sox in 2019 (2.75 ERA in 30 games / 36 innings), but not in 2020 (6.07 in 30 games / 26 2/3 innings).
Here's a second mention for Chase De Jong, who was with the Twins in 2019, the Astros in 2020, and ? in 2021.
Matt Dermody made one appearance this summer, firing a perfect inning of relief for the Chicago Cubs. It was his first game in the Majors since 2017.
Kendall Graveman went from the Lugnuts to the Toronto Blue Jays in 2014, a terrific achievement. Since then, he's bounced from the Jays to the A's to to the Cubs' system and now, this summer, to the Mariners, where he made two starts and nine relief appearances with a 5.79 ERA in 18 2/3 innings.
A second mention for Dawel Lugo, who first appeared for the Nuts in 2014 and whose future is in doubt after a rough 2020 with the Tigers.
Lastly, a second mention for Rowdy Tellez, who was just 19 years old for the 2014 Nuts and now, six years later, appears to have enjoyed a true MLB breakthrough for the Blue Jays.
*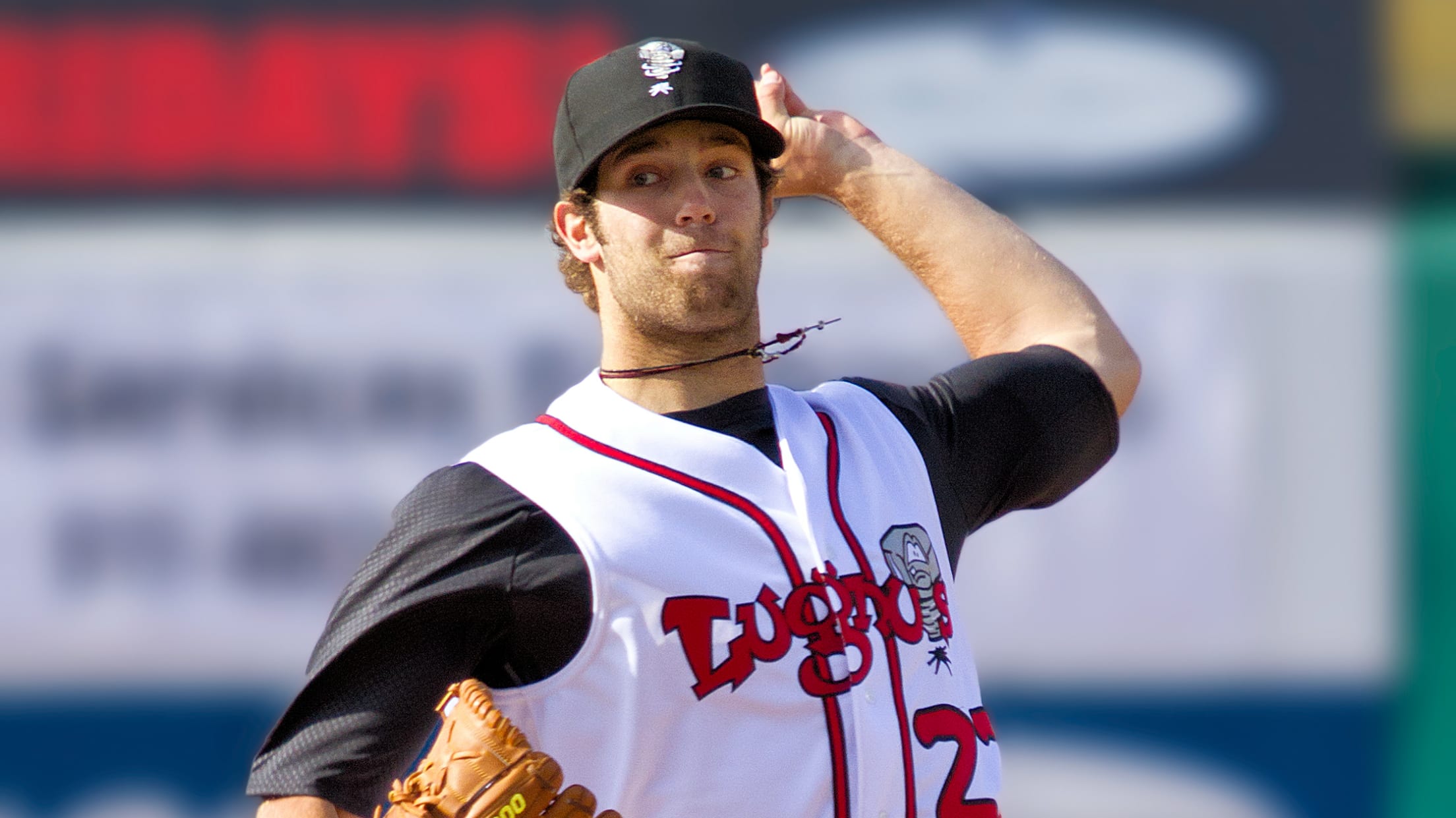 2013 Lugnuts
Matthew Boyd went in the wrong direction for the Detroit Tigers this summer, finishing with a 6.71 ERA and 15 home runs allowed in 60 1/3 innings spanning 12 starts.
A second mention here for Kendall Graveman, who like Boyd joined the 2013 Nuts directly following the MLB draft.
Daniel Norris might have found himself as a relief ace for the Detroit Tigers, with a 3.25 ERA and 28 K's in 27 2/3 innings. Norris was the subject of rumors around the trade deadline, highlighting the respect given his effectiveness.
Dwight Smith, Jr. played in 63 games for the Orioles, his second season in Baltimore, and hit just .222/.306/.365.
*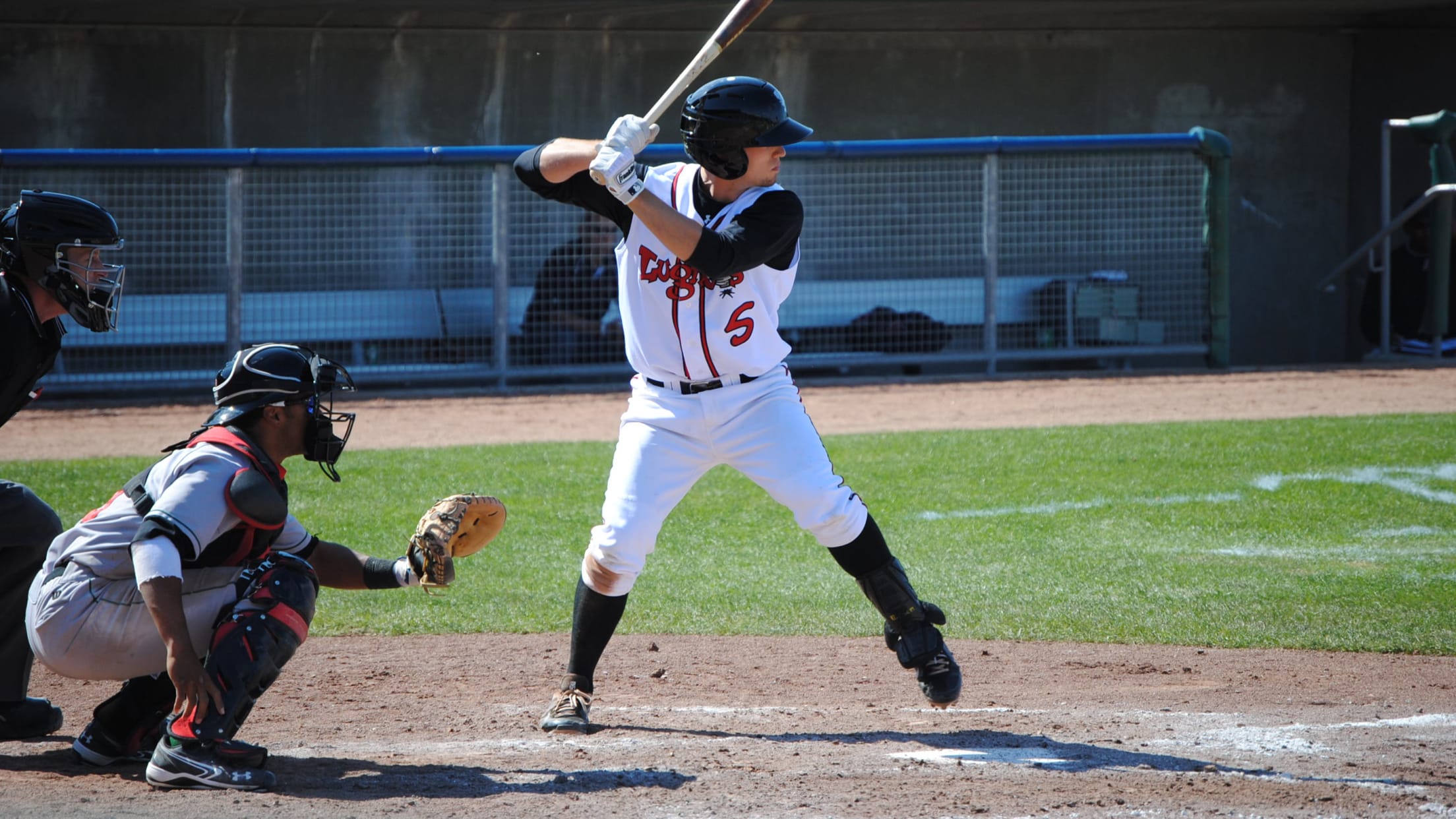 2012 Lugnuts
Jon Berti played everywhere and batted everywhere the Miami Marlins needed him, hitting .258/.388/.350 in 39 games in helping key the Marlins' run to the divisional round of the postseason.
Anthony DeSclafani's Cincinnati Reds made the playoffs, too, but the man nicknamed Disco didn't do too much to help, pitching to a 7.22 ERA in nine appearances, seven of them starts.
Kevin Pillar, the 2012 Midwest League MVP, began the season with the Red Sox, for whom he hit .274/.325/.470 in 30 games, and then was shipped to the Colorado Rockies, where he hit .308/.351/.451 in 24 games It was his best offensive season in eight years in the Majors.
Marcus Walden followed up a solid 2019 season in the Boston bullpen (3.81 ERA in 70 games) with an abysmal 2020 (9.45 ERA in 15 games). What happened?
*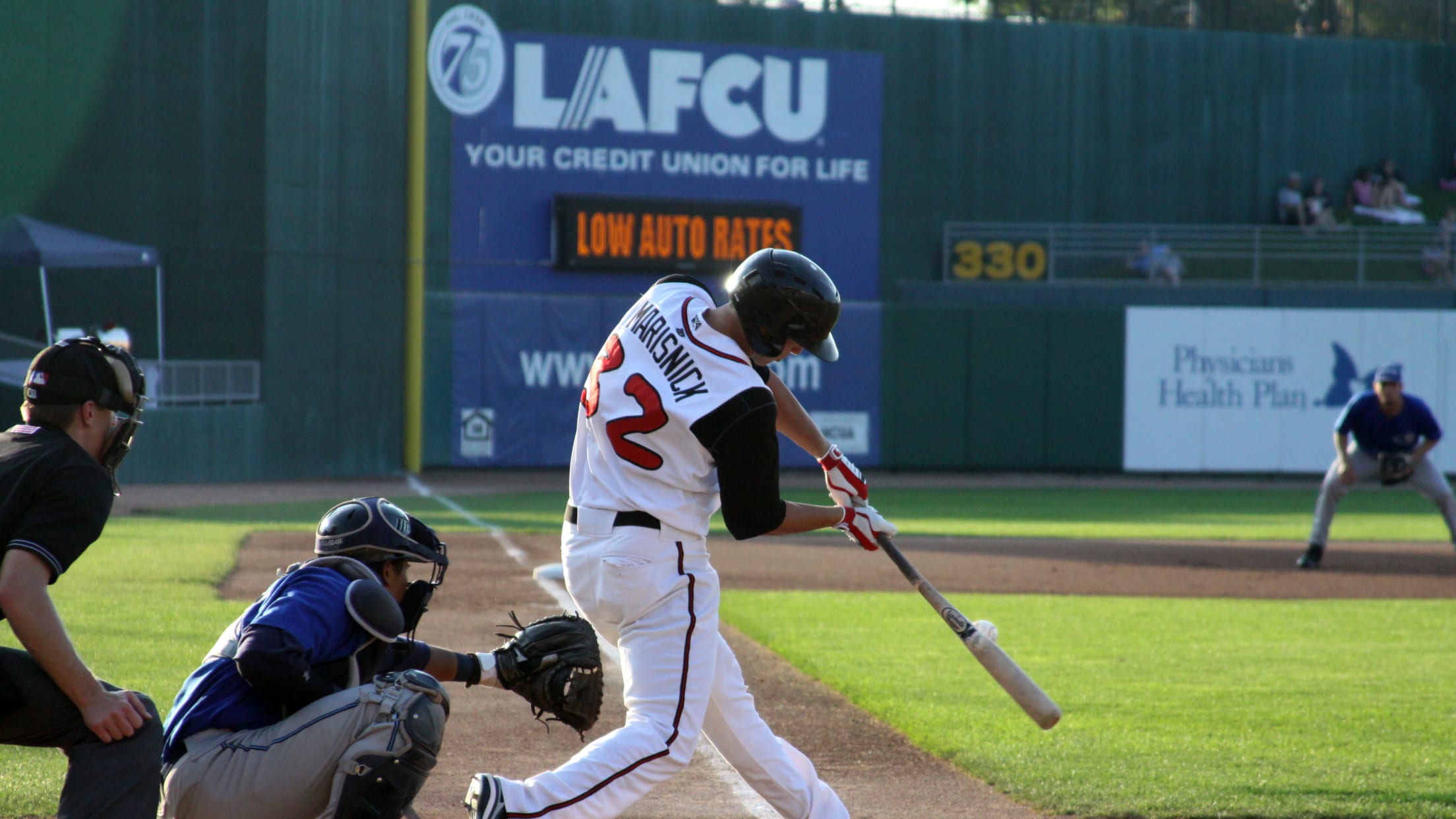 2011 Lugnuts
Jake Marisnick only played in 16 games for the New York Mets, but hit .333/.353/.606 with two homers in 33 at-bats.
A second mention for Marcus Walden, who joined the 2011 Nuts after missing the 2010 season due to injury.
*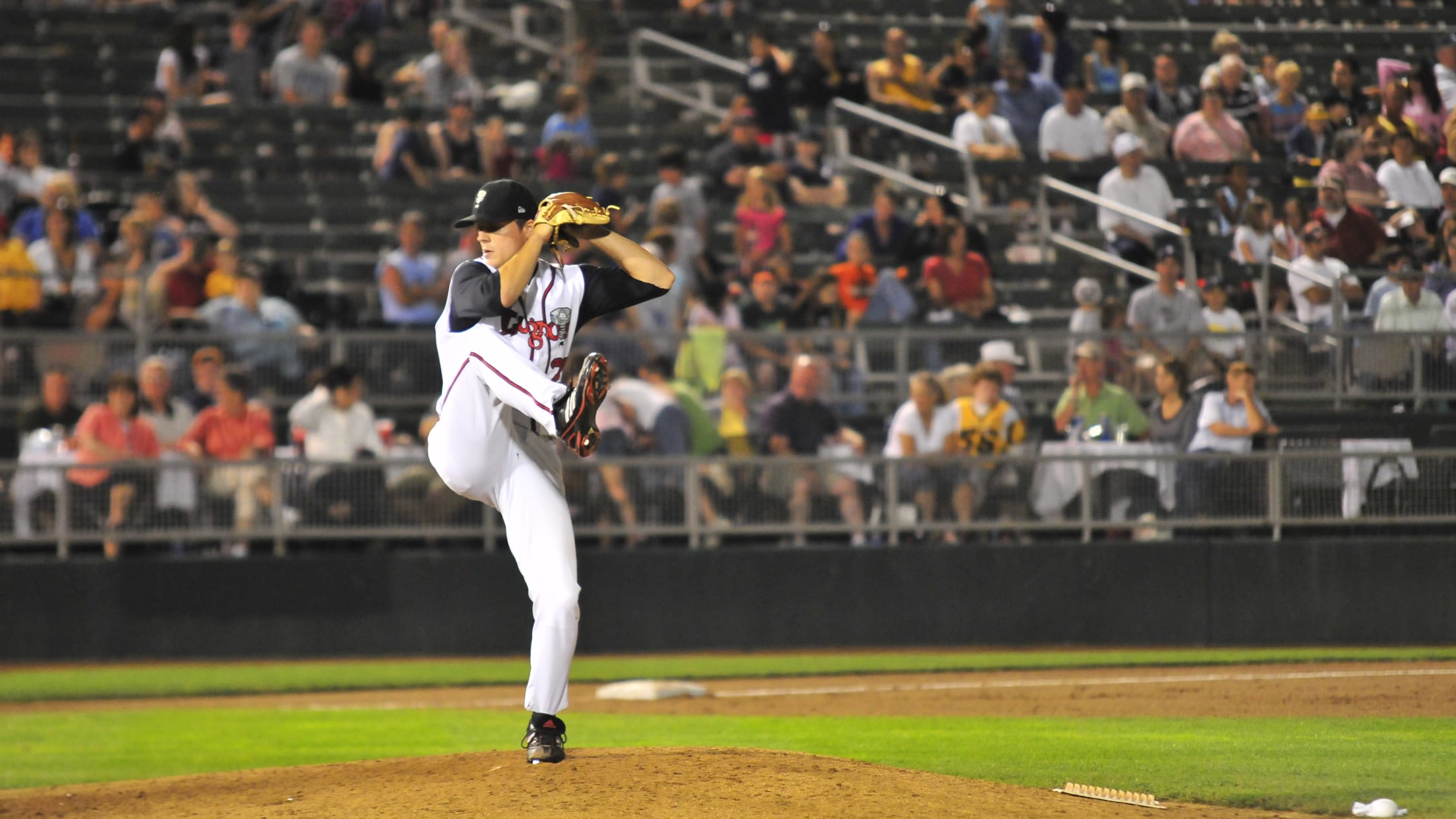 2010 Lugnuts
Manager Sal Fasano is the catching coach for the Atlanta Braves, competing currently in the NLCS vs. the Dodgers.
Ryan Goins went 0-for-9 with four runs scored in 14 games for the White Sox, his second year with Chicago.
Yan Gomes won the 2019 World Series with the Washington Nationals, and then was better for the Nats in 2020, hitting .284 with a .468 slugging pct. and a .787 OPS in 30 games, recapturing his All-Star form from Cleveland.
Aaron Loup is the last former Lugnuts player left standing in the 2020 postseason. Southpaw reliever Loup recorded a 2.52 ERA in 24 appearances this summer for the Tampa Bay Rays and then appeared in ALCS Game 1 vs. Houston.
A second mention for Jake Marisnick, who was young and raw for the 2010 Nuts before blossoming in 2011.
Ryan Tepera notched a 3.92 ERA in 21 games in relief for the Chicago Cubs, his first season away from Toronto.
*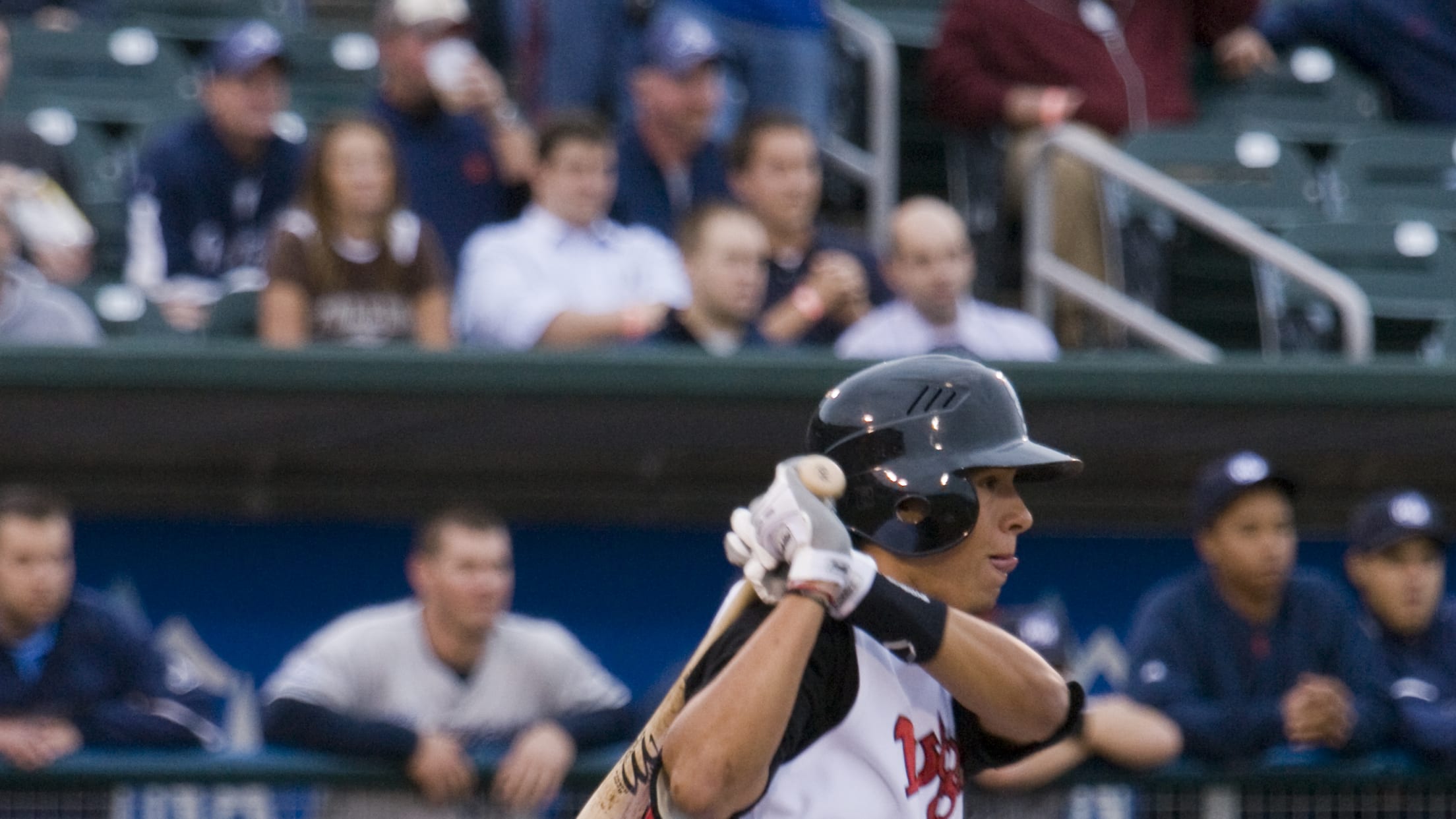 2009 Lugnuts
The only 2009 Nut to play in the Majors this summer was Ryan Goins for the Chicago White Sox.
*
2004 Lugnuts
Robinson Chirinos opened the year for the Texas Rangers, played in 14 games, batted .119, and was traded to the New York Mets. He improved .100 points in New York, hitting .219 in 12 games, plus a home run.
Mark Prior, who rehabbed for the Lugnuts in two starts on his way back to the Chicago Cubs in 2004, was named the Los Angeles Dodgers' pitching coach before the start of the 2020 season.
*
2003 Lugnuts
A second mention for Robinson Chirinos, who played second base and third base for the Nuts before converting to catcher in 2008 and rejuvenating his career. Chirinos is 36 years old and continues to offer capable veteran catching year after year.