Locos' late uprising leads to 9-3 win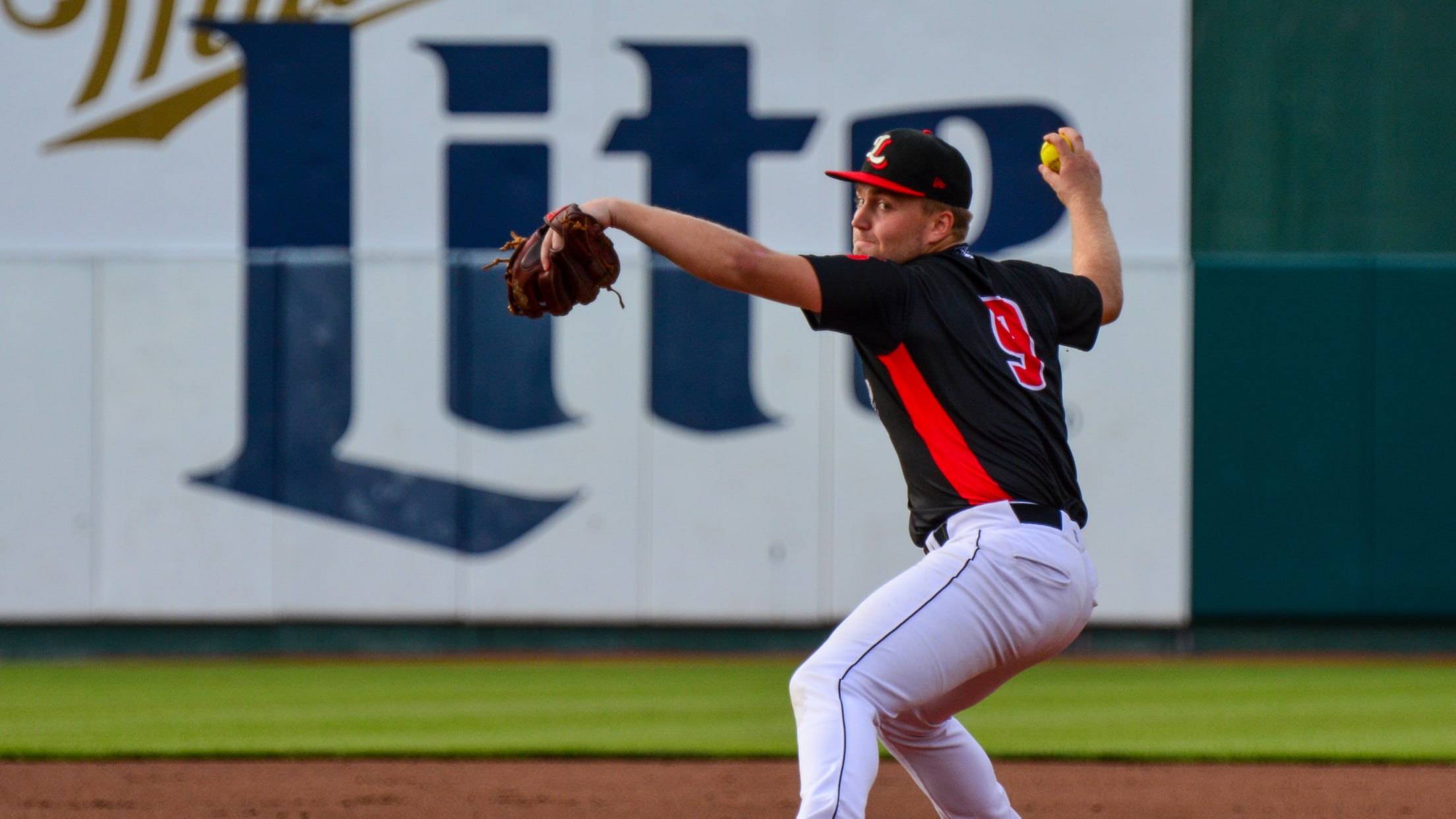 (MQH Photo Video)
LANSING, Mich. – Stymied for the first five innings, the Locos' offense awoke with a two-run sixth and a seven-run seventh-inning rally to seize a 9-3 victory against the Lugnuts on Thursday night in the Lemonade League at Cooley Law School Stadium. The game, No. 18 in the league, was
LANSING, Mich. – Stymied for the first five innings, the Locos' offense awoke with a two-run sixth and a seven-run seventh-inning rally to seize a 9-3 victory against the Lugnuts on Thursday night in the Lemonade League at Cooley Law School Stadium.
The game, No. 18 in the league, was played before a capacity crowd of 100 at Cooley Law School Stadium – an 18th straight sellout. (The stadium capacity is limited to 100 fans by health directive of Ingham County.)
With the win, the Locos improved to 11-7 against the Lugnuts. Only two games remain on the schedule, set for Friday at 7 p.m. and Saturday at 1 p.m.
With one out in the first inning, the Lugnuts drew three straight walks from Locos starter Nick Powers (Michigan State), followed by RBI singles from Zaid Walker (Michigan State) and Joey PeJuan (Madonna) for a 2-0 lead.
That 2-0 lead lasted for a while, thanks to the efforts of Lugnuts starter Dustin Renfroe (Wayne State). Renfroe struck out seven batters in five shutout innings, allowing only two hits and three walks and working around four errors committed around him.
But with Adam Dorstewitz (Kalamazoo) on the mound in place of Renfroe in the sixth inning, the Locos put together an HBP, two walks, and three wild pitches to tie the score at 2-2.
Then in the seventh, the first seven Locos reached base and scored against Garrett Larner (Cleary) and Kameron Marnon (Lansing CC), with RBI singles from Matthew Williams (Albion), Owen Ruddock (Davenport) and Brock Henley (Davenport).
The Lugnuts' offense was held off the scoreboard from the first inning until a run-scoring wild pitch in the bottom of the seventh, thanks to the efforts of Powers through the first four innings, Cal Johnston (Lansing CC) in the fifth inning, Ryan Abenth (Concordia) in the sixth inning, and Nolan Knauf (SVSU) to nail down the final three outs.
In the win, Locos left fielder Williams went 2-for-4 with a single, double, run scored and an RBI.
Lugnuts first baseman Andrew Morrow (Michigan State) finished 2-for-3 with a single, double, walk and a run scored in the loss.
The Lemonade League is a college wood-bat league featuring Minor League Baseball umpires, yellow baseballs, seven-inning games, and extra innings replaced by a one-on-one Home Run Derby. Every Lemonade League game is livestreamed FREE across multiple social and digital platforms, including the Lansing Lugnuts' Facebook and YouTube pages.
For more information, visit lansinglugnuts.com or call (517) 485-4500.
# # #