Rob Schneider coming to Jackson® Field™ on August 17th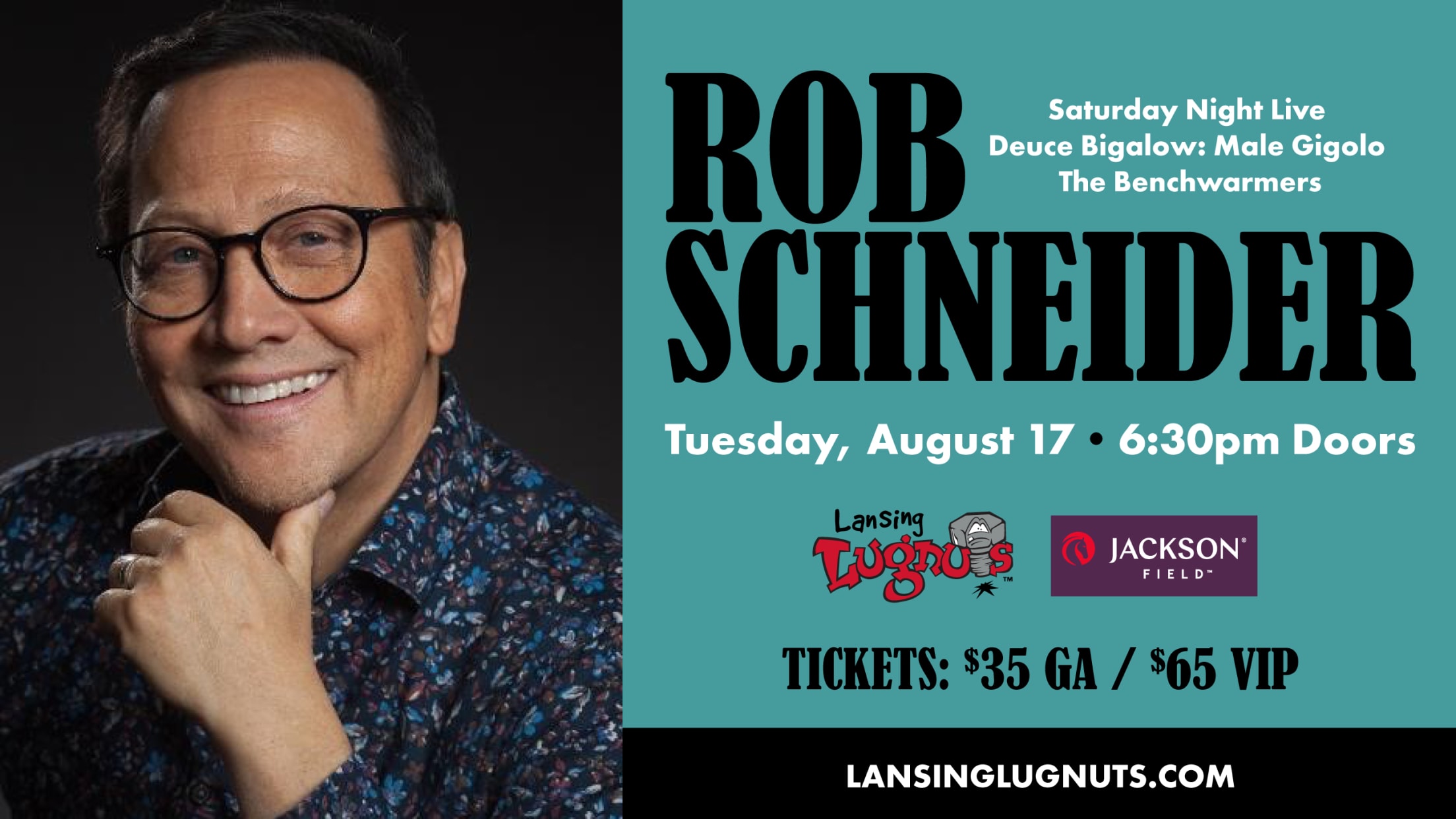 LANSING, Mich. – Comedian Rob Schneider will perform at Jackson® Field™, home of the Lansing Lugnuts, on Tuesday, August 17, with tickets now available.Doors will open at 6:30 p.m., with ticket prices ranging from $35 for general admission to $65 for VIP tickets. Click to purchase tickets! A stand-up comic
LANSING, Mich. – Comedian Rob Schneider will perform at Jackson® Field™, home of the Lansing Lugnuts, on Tuesday, August 17, with tickets now available.Doors will open at 6:30 p.m., with ticket prices ranging from $35 for general admission to $65 for VIP tickets.
A stand-up comic and veteran of the award-winning NBC sketch comedy series Saturday Night Live, Schneider has gone on to a successful career in films, television and continues his world-wide standup tour. An opening slot for Dennis Miller garnered him an appearance on the HBO's "13th Annual Young Comedians" special also hosted by Miller. The special led him to a coveted position as a writer for SNL in 1988.
Schneider swiftly moved from a writer and featured player to a full cast member with a cast that included Adam Sandler, Chris Rock, David Spade and the late Chris Farley. After leaving SNL in 1994, Schneider starred in the NBC sitcom "Men Behaving Badly" and headlined in the feature films "The Benchwarmers," "Deuce Bigalow: Male Gigolo," "The Animal," "The Hot Chick," and "Deuce Bigalow: European Gigolo."
Most recently, Schneider launched his first ever podcast "See What Happens," available on streaming platforms.
For more information, visit lansinglugnuts.com or call (517) 485-4500.
# # #